Online payment processing allows businesses and consumers to exchange money electronically over the Internet. With online payment solutions, your business can receive payments from virtually any customer with an email account.
Advantages of Online Payment Processing
Faster and easier than setting up a merchant account
Smaller fees than a traditional merchant account
Multiple payment options
Simple payment process
Tokenization security
Boost sales
Process Payments Online with an Integrated Payment Gateway
EBizCharge is a PCI compliant virtual payment gateway designed to reduce processing costs, increase operational efficiency and save valuable time. With EBizCharge, you can accept credit, debit and ACH payments easily from anywhere. In addition, EBizCharge is compatible with most ERP/Accounting systems, eCommerce stores and online shopping carts.
Advanced Payment Security
Processing credit cards requires the most current security technology. Century Business Solutions utilizes data encryption and tokenization technology for maximum security. Sensitive credit card data is never stored within your system. Instead, data is kept off-site on PCI-compliant servers to eliminate security risks and liabilities for your business.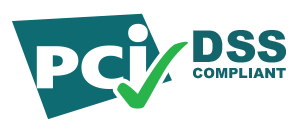 Shopping Cart Services
Online payment processing services require an online shopping cart so businesses can accept orders on multiple products from their website. An online shopping cart can calculate the total, tax, and shipping costs of an order, and collect customer account and shipping information.
Get Online Payment Processing Today
With online payment processing by Century Business Solutions, you'll enjoy a host of features designed to simplify payments for your business.
PCI compliant security
Online shopping cart integrations
Integrated payment gateway
Virtual terminal
24-hour, in-house technical support
Online payment processing allows merchants to expand their business and accept payments from around the world. To learn more, call 888-500-7798, Support Specialists ready to assist today!