EBizCharge for Macola ERP Systems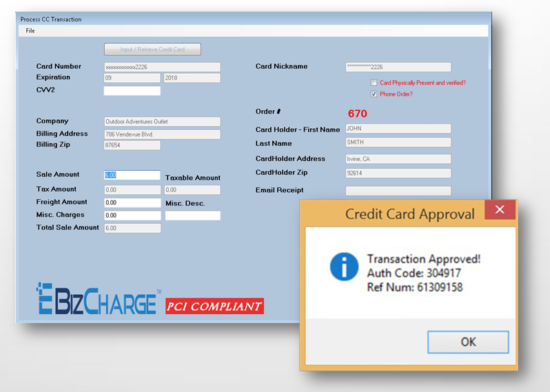 With the Macola ERP system, including Macola Progression, Macola ES, and Macola 10, merchants can manage a variety of business operations within a single software. But when it comes to processing credit card payments, merchants have to use virtual terminals or online gateways, working outside of the ERP and slowing down workflow. Merchants waste time and money on the tedious process of manually posting payments to invoices within the ERP.
The solution? EBizCharge suite for Macola.
The EBizCharge suite offers a variety of payment methods, ranging from mobile application to virtual gateway to customer payment portal, and offers merchants increased efficiency, lower costs, heightened security, 24/7 in-house support, and innovative features.
EBizCharge is the only fully integrated PCI compliant credit card payment processing solution for Macola Progression, Macola 10, and Macola ES software, reducing pain and increasing efficiency. Our support team is always ready to help, and we're committed to giving you the best integration experience possible. EBizCharge for your Macola ERP system saves time and money, increases security, and offers a wealth of valuable features.