How to Accept Credit Card Payments
in QuickBooks in 3 Simple Steps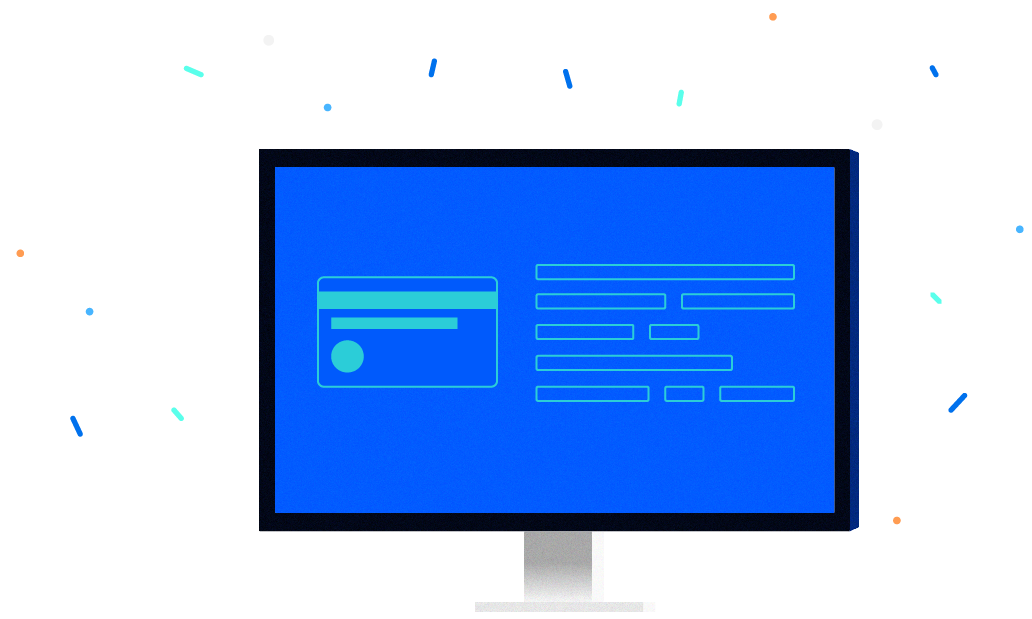 How to Accept Credit Card Payments
in QuickBooks in 3 Simple Steps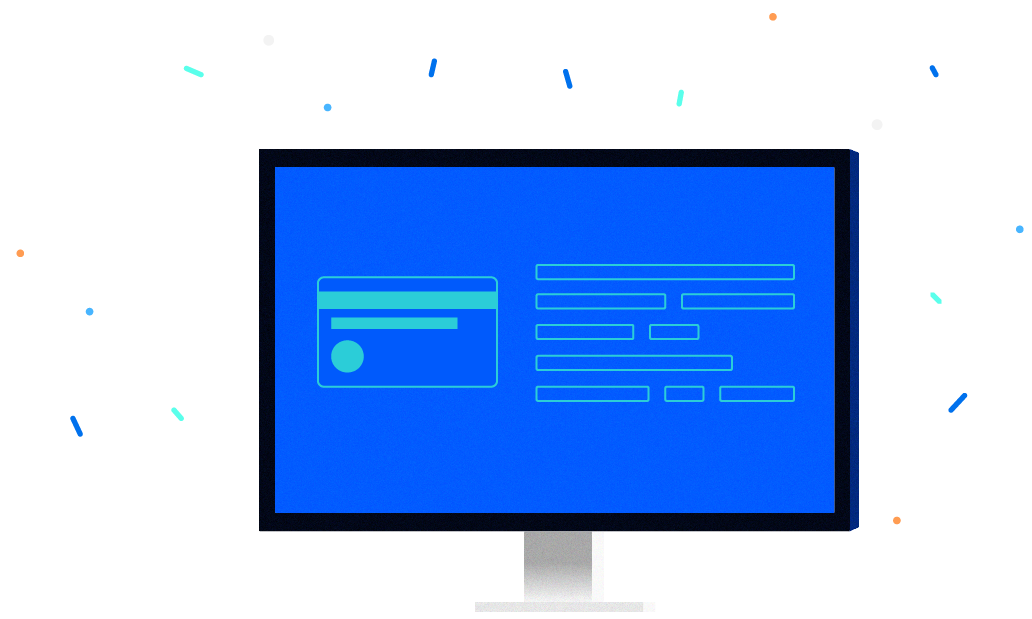 How to Accept Credit Card Payments in QuickBooks in 3 Simple Steps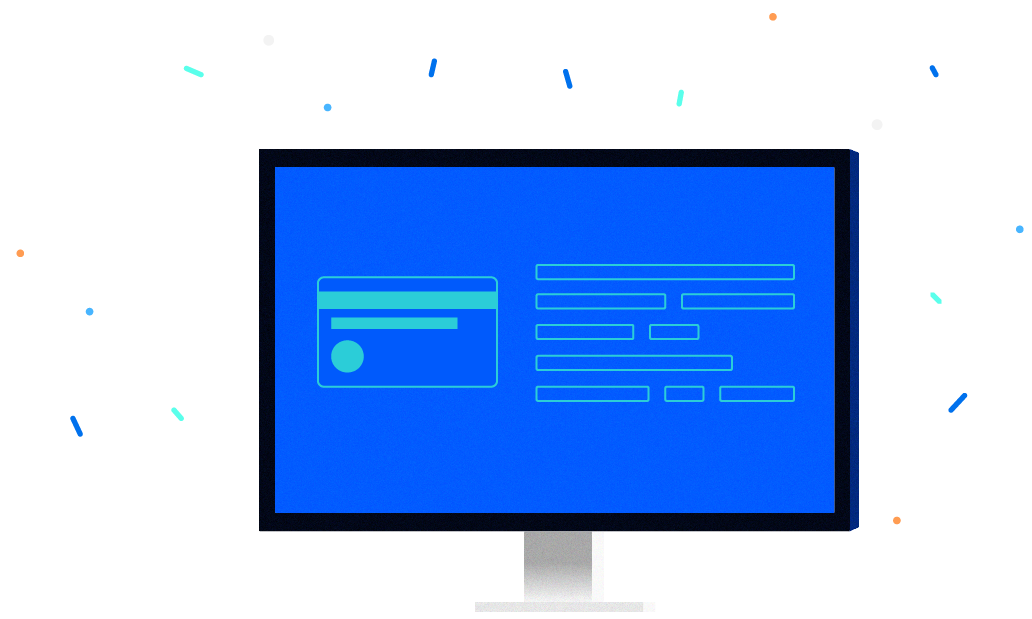 How to Accept Credit Cards in QuickBooks in 3 Simple Steps
Want to start running payments in QuickBooks? Learn how to accept credit cards in QuickBooks in three simple steps.
Integrating your credit card processing within QuickBooks is a great way to streamline your workflow and decrease credit card processing fees. When you accept credit cards directly in QuickBooks, you eliminate double data entry and cut several steps out of the accounting process. In some cases, QuickBooks integrations also reduce processing costs by qualifying credit cards at lower rates.
Here are three simple steps to find the right payment integration and start accepting credit cards in QuickBooks.
1. Find a QuickBooks payment integration
Finding the right QuickBooks payment integration comes down to finding the right payment processor and pinpointing the specific features you want in an integration. Look for a payment processor that offers the ability to integrate with QuickBooks, either through their own software or a third-party integration.
We recommend searching for a processor that meets these criteria:
No contract
Working with a no-contract payment processor puts your business in a position of power. Your processor understands they must deliver on what was promised and provide you with competitive rates. If they fail, you're free to look elsewhere.
In contrast, payment processors that require contracts can lock you into a two- to three-year commitment and then raise rates along the way. Typically, you're forced to pay a fee to break your contract and find a better processor.
In-house customer support
Payment processing is important enough to warrant reliable and attentive customer support. On the off-chance that something goes wrong, you'll want to be able to reach customer support as fast as possible to resolve the issue. An in-house support team will help ensure consistent high-quality support when you need it.
Flat rate pricing options
In order to minimize credit card processing costs, avoid payment processors that only offer tiered pricing structures. Instead, look for processors that offer flat rate pricing structures, as these plans are much more likely to guarantee cost savings.
When it comes to the QuickBooks integration itself, look for these features:
Zero cost or low cost
Though prices for QuickBooks payment integrations vary across the market, it's possible to find a quality integration at a low cost. As you shop, keep in mind that you don't have to part with a huge sum of money for a payment integration. Several processors will give you the integration as a free bonus when you sign up for their processing services.
Ability to process credit cards in multiple stages
Your payment integration should give you the flexibility to run credit cards from multiple stages in QuickBooks. Look for an integration that allows you to process cards in these stages: Sales Orders, Sales Receipts, Invoices, Receive Payments, and Refunds and Credits.
Automatically marks invoices as paid and posts payments to AR and GL
A payment integration should not only allow you to accept credit cards within QuickBooks—it should streamline the accounts receivable process. Find an integration that automatically marks invoices as paid and updates the AR and GL.
Stores multiple credit cards per customer
Integrations that allow you to save multiple payment methods per customer streamline payment acceptance even further. The ability to safely store customer payment information will save you time when processing orders for repeat customers.
See a demo of our seamless QuickBooks integration >
2. Installation
Installing a QuickBooks payment integration is usually a painless process that takes under an hour. Ideally, your processor will handle the installation and also teach you and your staff how to use the integration. Once they've walked you through the basics, you're ready to start accepting credit cards in QuickBooks.
3. How to accept credit cards in QuickBooks
Here's how to accept credit cards in two common stages in QuickBooks using EBizCharge.
Receive Payments:
Click on Receive Payments
Select customer
Enter in amount owed and select invoice
Save and close
Enter in credit card information, select saved card, or swipe card
Click Process payment
Click Done
Create Invoices:
Click Create Invoices
Select customer
Select line item
Click Save and close
Enter in credit card information, select saved card, or swipe card
Click Process payment
Click Done
Conclusion
QuickBooks payment integrations streamline payment acceptance and your accounting workflow by allowing you to run credit cards in several stages in QuickBooks, store customer payment information, and automate certain aspects of accounts receivable. In addition, the right payment integration will reduce your credit card processing costs by qualifying credit cards at lower rates.
If you have any more questions about how to accept credit cards in QuickBooks or would like to see a demo of our QuickBooks payment integration, please contact us.
Get your free cost savings analysis