Payment Processing Solution for SalesPath Clients
SalesPath has developed a strategic partnership with Century Business Solutions to provide clients with credit card processing for Salesforce through the PCI-compliant EBizCharge payment gateway.
EBizCharge substantially reduces processing costs, comes with extensive payment features, and gives merchants the enhanced level of data security they require for sensitive customer credit card information.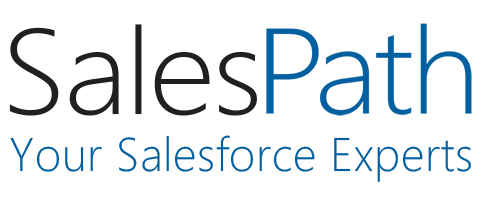 Benefits of EBizCharge for Salesforce:
The latest data encryption and tokenization technology for maximum transaction security and PCI compliance.
Access to an online customer payment portal, allowing customers to pay invoices online.
Unlimited transactions/batch history for viewing and reporting purposes.
Powerful search functionality to run custom reports.
Ability to sort through transactions by category.
Immediate release of funds when issuing refunds.
Ability to assign users and manage access limits with ease.
Mobile app available for iOS and Android devices.
SalesPath Clients Receive:
Lowered processing costs.
A quick and seamless transition.
No long-term contracts.
Simplified statement (one instead of two to three) and one point of contact.
Flat rate processing options.
Next-day funding options.
Proactive chargeback management team.
Access to a world-class, in-house customer support team, available 24/7 and free of charge.
Why Choose Century Business Solutions?
We're not just a credit card processor—we're a software developer. Unlike other merchant services providers that may only offer a black box terminal or a third-party payment gateway, our proprietary payment gateway, EBizCharge, provides streamlined payment integrations backed by five-star customer support.
About SalesPath:
SalesPath is the leading certified Salesforce CRM consulting firm in the Pacific Northwest for small and medium sized companies. Scott Adams, our founder, started SalesPath in 1997 after working for several large software companies here in the Northwest. Since then SalesPath has assisted over 500 Salesforce customers across the Pacific Northwest region and beyond.
Our focus is small to medium sized companies with 30 to 500 employees. We have extensive experience with early stage companies, especially in the high-tech segments. We also enjoy working with divisions within larger corporations and making personal attention a priority.
For more information, visit https://salespath.com/
Contact us to start processing!