Accept electronic payments inside SAP with SAP credit card processing
Despite having top-of-the line accounting software like SAP, some businesses still process credit card transactions the same way they would have in the 1980s.  Have you ever wondered if there was a way to accept payments that would streamline workflow but still lower costs for your business?  In the 21st century, we can offer you that method.
Century Business Solutions' SAP credit card processing solution is native to SAP software, so there's minimal training time, no hassle, and no third-party popup.  The SAP credit card processing plugin is completely PCI-compliant and uses tokenization technology for the best possible data security.  As well, we make sure the plugin passes the additional line item detail that's required for the highest level of processing available, which guarantees you the lowest possible costs on business-type credit cards and government purchasing (GSA) cards.
The SAP credit card processing solution balances your general ledger and marks invoices as paid
You can record credit card transactions and ACH payments at any or all of these six stages:
From the Sales – A/R menu:
Sales Order
A/R Down Payment Invoice
A/R Invoice
A/R Invoice + Payment
A/R Credit Memo
A/R Reserve Invoice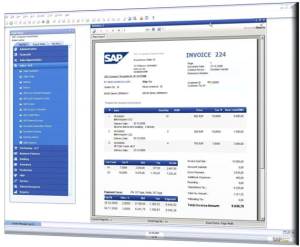 We also offer SAP credit card processing clients these benefits:
Complimentary installations, related training, and 24/7 local support – whenever you may need it.
Complete PCI compliance complete with tokenization, so you can be sure your customers' payment card data is stored offsite and won't be compromised.
Our back-end gateway, eBizCharge, which boasts a simple UI and offers an array of custom reporting tools and options.
Dedicated chargeback management. A member of our chargeback support team will notify you via email or phone in the event of a dispute and advise you of your best course of action.
If you use SAP and accept credit cards for payment, consider using an integrated SAP credit card processing solution for your business, and we'll show you how much time and money we can save your business with a complimentary plugin – with PCI compliance and no popups or middleware to fuss over. Use one of the buttons to your right to get in touch with us.