Smartwerks Vape Shop Credit Card Processing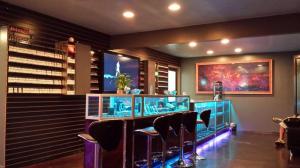 As a merchant services provider looking to stay on the cutting edge of business technology, we're happy to announce our partnership with Smartwerks, a cloud-based mobile POS system designed especially for vape shops and other specialty retail establishments.  The program emphasizes mobile usage, putting all of your business' vital statistics–even inventory control and customer profiles–right at your fingertips from your iPad or other mobile device.  The program also comes standard with our Smartwerks vape shop credit card processing module, which not only gives you an integrated credit card acceptance solution, but automatically gives you the lowest physical costs on all sorts of credit cards.
Brief Overview of Smartwerks POS for your Vape Shop
Exclusive Smartwerks features
Customer profiling option with calendar reminders for birthdays, anniversaries, etc.
Customer referral program, which brings you additional business and rewards your customers
Real-time inventory tracking so you can manage on the fly
Work order module for tracking the status of jobs with the ability to attach notes and before-and-after photos
Accessible from anywhere you are with your mobile device, perfect for out-of-office days or accepting payments on the go
No long-term commitments!
Special benefits of our Smartwerks vape shop credit card processing module
Obtains the lowest base costs on all types of credit and debit cards automatically
No installation, upgrade, or customer support fees
Our virtual gateway, EBizCharge, with features to easily run reports and search for past transactions
Unlimited customer service from our headquarters in Irvine, CA–never outsourced
Take total control and get out from behind the counter–request a demo of Smartwerks today
Give us a call or contact us using the sidebar on the right and we'll schedule your free Smartwerks demo.