Smoke shop in need of high-fidelity credit card processing?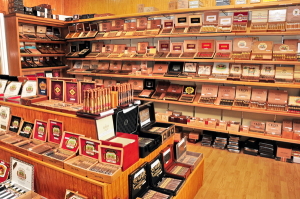 Century provides reliable, inexpensive smoke shop credit card processing with FAST approval
Running a smoke shop gives you perspective on a number of things, not the least of which is how difficult it can be to obtain a merchant account that doesn't break the bank or stop service suddenly.  The reason for these normally high markups on merchant accounts for smoke shops and other businesses deemed high risk is that many processors are not only not allowed to associate with those kinds of businesses–thus driving up the value of a smoke shop merchant account–but those that can work with you tend to compensate for the potential chargeback costs, a ususal symptom of high risk accounts, by padding their margin.
With this in mind, we've developed relationships with United States banks specifically to help high risk merchants–namely you.
We provide our smoke and cigar shop merchants with these standard benefits:
Our virtual gateway, eBizCharge, which automatically obtains the lowest costs for all types of credit cards, including American Express.  (If you want to continue using a physical card terminal, that's okay too.)
A mobile payment app, so you can interact with your customers from in front of the counter, letting you build better personal connections.  The app is also perfect for trade show transactions and other on-the-go payments.
An array of searching and reporting tools inside eBizCharge, perfect for looking up past transactions or putting together financial reports.
And, all Century Business Solutions clients have these perks:
No long-term commitments are required
No fees for software updates, maintenance, or support calls
A special chargeback management team that will call and advise you in the event of a chargeback
A 24/7 local support team based in Irvine, CA–never outsourced
Get started today
You don't have to settle for smoke shop credit card processing with spotty service or outrageous monthly charges.  Fill out the form to your right and we'll give you a quote and talk to you about how we can help your smoke shop or cigar shop.