Our WooCommerce credit card plugin processes payments securely and easily
…so you can enjoy more of your business
As the owner of an eCommerce store, your business model is seen more and more as the norm every day.  As your client base grows, you need a payment processing method that not only fits your business, but stays with it at every step of the way – even as your business grows.
At Century, we've designed our virtual gateway, eBizCharge – our WooCommerce credit card processing plugin – to integrate seamlessly with your WooCommerce shopping cart, processing your credit card payments safely, securely, and automatically.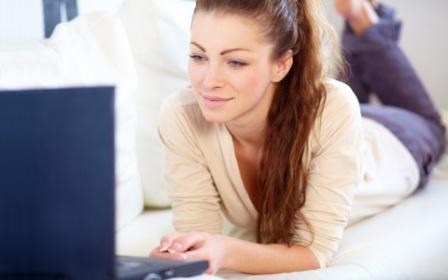 What do you get with Century Business Solutions' WooCommerce credit card integration?
Credit card processing completely integrated with WooCommerce via eBizCharge
A multitude of pre-populated and customizable reporting options to easily reconcile and analyze your credit card transaction activity
Custom batch-out time; next-day funding options
Ability to email receipts directly to customers
Automatic lowest interchange costs for all types of credit cards, especially business-type cards and GSA cards
What sets Century apart from other WooCommerce credit card processing providers?
With so many processing options available, you need to know Century is the best choice for your business.  Our pricing advantage for business-type credit cards and GSA cards usually allows for a significant reduction in total processing fees – anywhere from 18-36%.  eBizCharge's array of reporting tools will make sure you're well equipped to run date range reports, card-type breakdowns, and even sort sales by channel if you also accept payments in a brick-and-mortar store.
ERP integration option available
If you accept payments offline as well as online, you can integrate eBizCharge with your accounting system for integrated payment processing.  eBizCharge integrates to QuickBooks, a suite of Sage ERPs, Exact Macola, Microsoft Dyamics NAV, SAP Business One, NetSuite, and many other accounting systems.
Get started today to enjoy these standard benefits
Free installations, upgrades, maintenance, and 24/7 local support for your WooCommerce credit card module – 100% of the time
Simple, flat rate pricing programs available
Unlimited transaction history through eBizCharge
No added gateway fee for the first 5000 transactions you process every month
Dedicated chargeback management services – a member of our team will call you and email you in the event of a chargeback to advise you of your best course of action.
Give us a call at 888-500-7798 or use the form on your right to get started on a cost comparison with Century's WooCommerce payment gateway plugin.