Zoho Credit Card Processing with EBizCharge
EBizCharge is a Zoho credit card processing module that allows merchants to run credit cards directly in Zoho CRM. There are a multitude of reasons to adopt EBizCharge as your business's payment solution. You'll have access not only to our native software integration with advanced security measures, but also to our customized payment gateway, our customer payment portal, our dedicated support team, and lower processing fees.
Key Features and Benefits: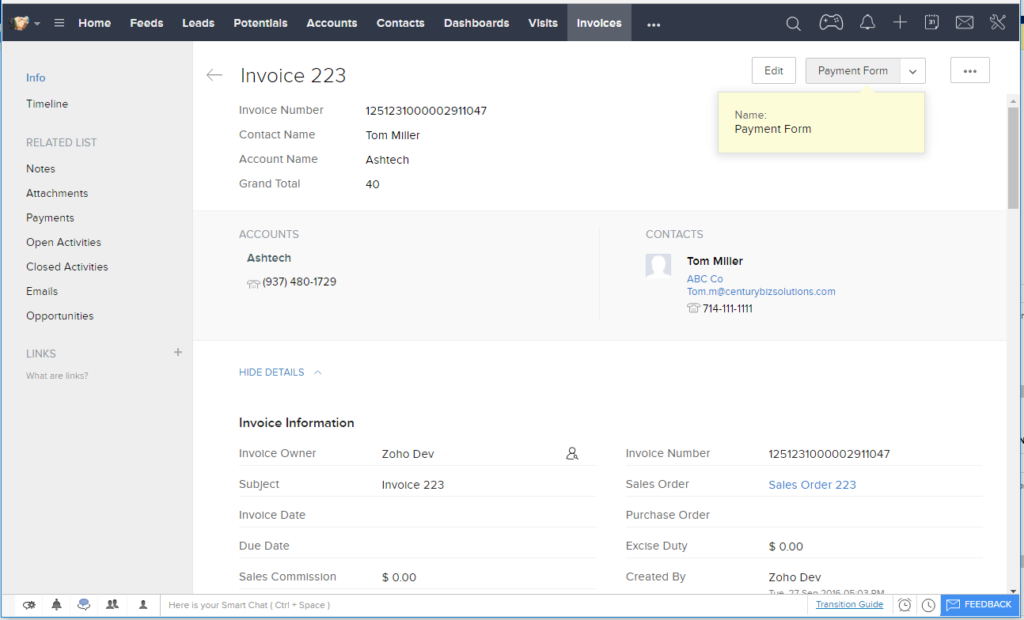 One of the biggest benefits of using EBizCharge is the host of amazing products and services that accompany it. Take advantage of our state-of-the-art payment gateway, customer payment portal, outstanding customer support, and lower processing fees.
Let EBizCharge handle all of your Zoho credit card processing needs, and save time and money knowing your information is secure with us.