JDRF One Walk 2018
In 2018, Century again sponsored the JDRF One Walk. Brian Giovannone's team, Gio's Trekkers, raised over $14,300, and that money, along with the over $510,000 raised by the Orange County Walk, will fund life-changing research for a cure for type 1 diabetes (T1D).
As a team, we had a great time walking the 5K loop at Angel Stadium, and we're excited to help work toward a future without T1D. See you again next year!
Livermore Refuge for the Homeless Golf Classic Invitational 2018
The Livermore Homeless Refuge (LHR) was created 10 years ago to assist individuals who find themselves in a homeless situation. The refuge gives people experiencing homelessness a warm, safe, clean environment to stay overnight, including dinner, breakfast, sleeping mats, and sleeping bags. They also focus on homeless outreach to assist people in their community.

The Livermore Homeless Refuge Golf Classic Invitational, a premier amateur golf event for charity, is supported by the Aloha Kiss Fundraising Council. All proceeds from the invitational go to support the Livermore Refuge for the Homeless. In 2018, 140 golfers participated in the Golf Classic Invitational.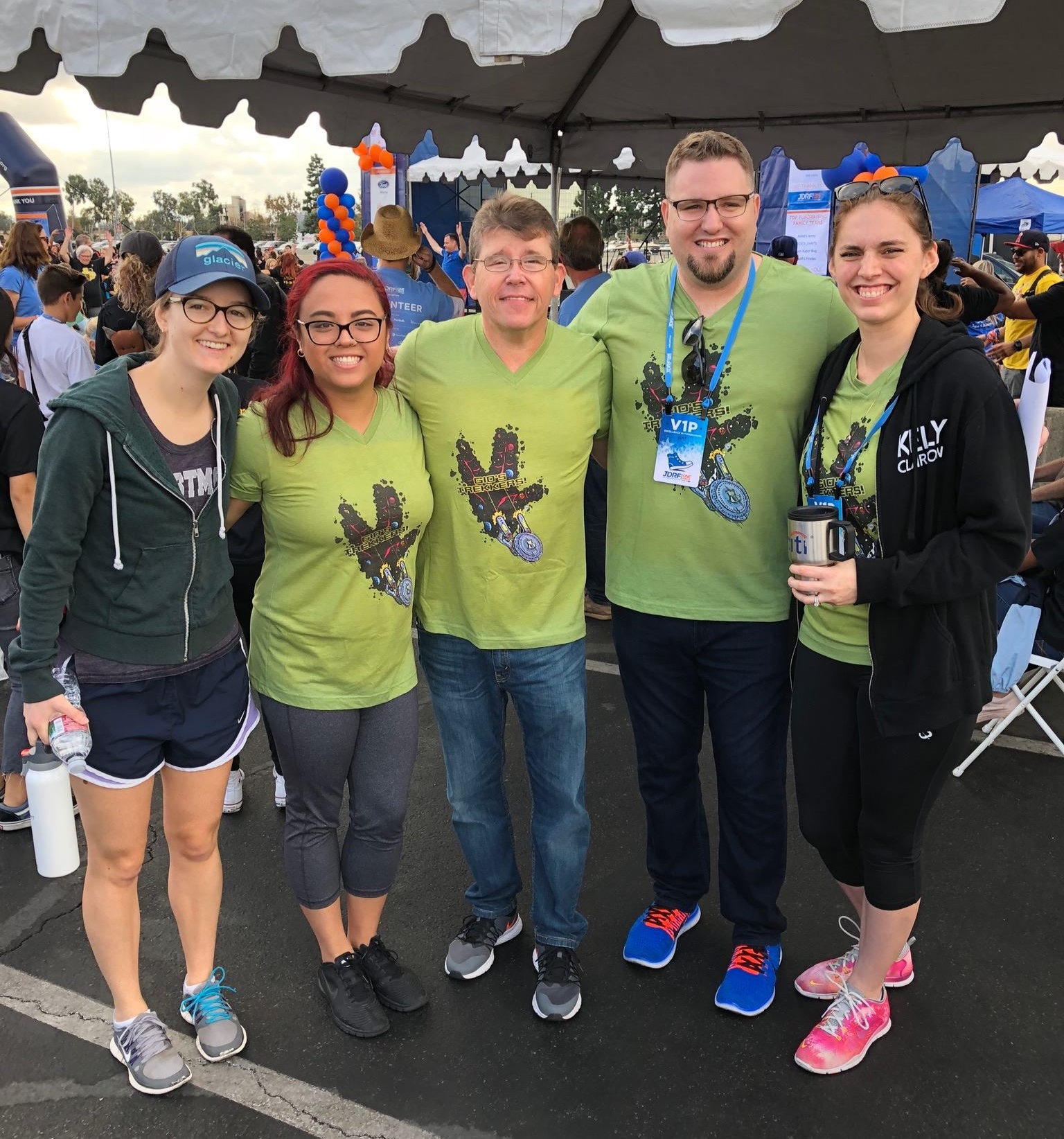 JDRF One Walk 2017
Each year, 40,000 people are diagnosed with type 1 diabetes, a lifelong diagnosis. Type 1 diabetes is an autoimmune disease where the pancreas stops producing insulin—a hormone that converts food to energy for your body. Diet or lifestyle are not factors in the onset of type 1 diabetes. Unfortunately there is no way to prevent type 1 diabetes and there is currently no cure. The 1.25 million Americans living with T1D face serious challenges and must continually measure their blood-sugar levels with frequent finger pricks and glucose monitors. (Source)
JDRF is on the front lines fighting for a cure for type 1 diabetes. In 2017, Century joined our own Brian Giovannone in fundraising for JDRF's One Walk fundraiser. Brian's group Gio's Trekkers raised over $14,000, and Century also sponsored the event. In total, participants of One Walk Orange County raised over $500,000 for T1D research. We were honored to support such a momentous cause and contribute to a future without T1D.