by Marketing Department October 23, 2013
Last Updated: November 5, 2020
Do you operate an eCommerce business? One of the easiest ways you can make your business more productive and reduce the day to day hassles of accepting payments is to find the best merchant account. The best merchant account services protect both you and your customers in a number of ways, speed up transaction times, and ultimately end up saving you money.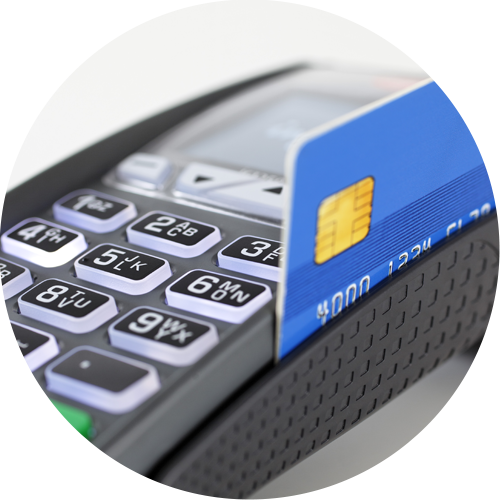 Why you should find the Best Merchant Account:
Open up your business to more customers.
Speed up processing times for you and your customer.
Reduce fraudulent chargebacks.
The best merchant accounts offer you the advantages of advanced reporting products. With web-based analytic data, you can immediately see each sale you've made, the status of the payment, and whether you need to take any action to deal with chargebacks. This information is also very useful when it comes to balancing your budget and preparing your taxes.
When you are in business for yourself, this is an ongoing process, and the easier it is to see your financial history at a glance, the faster and more accurate your accounting process becomes.
What to look for within the best merchant account for your business:
Card Acceptance
The best merchant account services providers will have a comprehensive array of products, services, and an expansive knowledge base to help you streamline your operations. From reducing fraud, to building an integrated eCommerce store, you can choose the best merchant account as your one stop shop to accept credit cards. With credit card acceptance programs you will be able to get up and running in no time with the ability to accept all major credit card brands such as Visa®, Mastercard®, American Express®, and Discover®.
Reporting Products
The best merchant account provider will understand the necessity and importance and provide you with direct online access to time-critical information. This will help you to identify and eliminate unnecessary costs incurred from chargebacks, assist with reconciliation and provide you with tools to investigate your customers' inquiries regarding charges on their cards.
Electronic Checks
Electronic check acceptance converts paper checks into electronic payments at the point of sale. In addition, your funds will be deposited automatically directly into your bank account, similar to the process used for credit cards. Electronic checks with the best merchant account will: improve cash flow, remove return checks and returned check fees, remove deposit fees, reduce risk fo fraud and chargebacks, provide a quick and convenient method for accepting checks, and debit the customer's bank account monthly with recurring payments.
POS Solutions
The best merchant account will offer a wide range of standalone terminal and PC solutions that gives you the flexibility that your business needs. It is important that they offer a variety of POS solutions from expanded memory capacity and integrated printers to state-of-the-art touch screens and high speed internet enabled terminals. Your highly experienced relationship manager will help you choose the product that is most suitable for your business needs.
If you have been doing business without a merchant account, you don't necessarily know what you've been missing. But just think of every time you have had to deal with a chargeback, or you have had a dispute with a customer, and there has been nobody there to help you. Think of all the times you had to search for information about a past transaction without being able to access and view it instantly. And now consider all the business you've lost because a customer couldn't pay you without a credit card and you had no way to accept their payments. Now imagine how much money you could save—and earn—if you didn't have to deal with these problems. That's the kind of power that the best merchant account can put into your hands.
More Sources
Recently, an editor and business owner, Paul Downs, not only searched for a new credit card processor, but also wrote of his experiences throughout his hunt. Paul writes for The New York Times and is an editor for a section of the online publication titled, "You're the Boss: The Art of Running a Small Business." In these four articles written by Paul, he explains the obstacles and difficulties he encounters when trying to find the right merchant services provider for credit card processing.
My Search for Reasonable and Understandable Credit Card Processing
My Search for a Credit Card Processor, Part 2
My Search for a Credit Card Processor, Part 3
Choosing a Credit Card Processor (and Drawing Some Conclusions)
Subscribe for more content like this
Get the latest updates and trends in the world of business.
Share