Each year, EBizCharge team members take to the road to showcase the advantages of using an integrated payment solution. Follow us on our journey!
acuCONNECT is the third-annual virtual conference that focuses exclusively on Acumatica Cloud ERP customers and partners! Join us for our presentation on our EBizCharge payment integration and stop by our virtual booth to say hi!
SAP MidMarket tailors to midsize companies. It's an event where attendees can discover new ideas and technologies that will help their business become more profitable and sustainable. Come visit the EBizCharge team at our booth!

Sage Transform is designed for the Sage Intact community of customers, partners, and industry experts. Come by the EBizCharge booth #1401A for a fun drink during the cocktail crawl!
Dynamics Community Summit
The Dynamics Community Summit is the largest independent gathering of the Microsoft Business Applications user ecosystem. We'll be showcasing at booth #1601.

The ITA Fall Collaborative brings together sessions headed by leaders of the IT profession throughout the US and Canada, including consultants, service providers, and software publishers. Come see our EBizCharge partner team there!
Chauffeur Driven Executive Retreat
We'll be at the Chauffeur Driven Executive Retreat this summer, come by our booth and say hi to the team!

At the AICPA & CIMA Engage event you'll gain exclusive insights, practical skills, and networking amongst the accounting and finance industry. We will be at this year's AICPA & CIMA Exchange event, exhibiting at booth #1030.

SMB Innovation Summit (SAP)
After two years, the SMB Summit is back to bring you the latest SAP SMB positioning and market strategy to empower companies like yours on the path to success. Come see us in Orlando, FL!
ETA Transact helps attendees learn, connect, and do business at the biggest meetup of the digital payments industry. Come say hi to us at the Mandalay Bay Resort!
Directions North America is the premier Microsoft Dynamics 365 event driven by Partners — for Partners. Visit our team in attendance at this year's 2022 event!
We will be at the 2022 UMA Motorcoach Expo! The event will be taking place in Long Beach, CA and we will be exhibiting at booth #725!

GCLA Spring Forward Conference
This year's Acumatica Summit at the Wynn in Las Vegas provides Acumatica users, vendors, and development partners the opportunity to connect, share ideas, and learn. Century will be exhibiting as a Platinum Sponsor at Booth #3.

Shot Show—Supplier Showcase
We attended this year's Shot Show—Supplier Showcase at the Venetian in Las Vegas. Come see how Century is the #1 payment processor in the firearms industry. Century will be exhibiting at Booth #52235.
Come see us at this year's Sage Transform event in Las Vegas. We'll be exhibiting at Booth #224!
At this year's Dynamic Summit in Houston, TX, we'll be exhibiting at Booth #600 and connecting with our clients and partners.
This year's Acumatica Summit at the Wynn in Las Vegas provides Acumatica users, vendors, and development partners the opportunity to connect, share ideas, and learn. Century will be exhibiting as a Platinum Sponsor at Booth #60.

Come see us this year at Epicor Insights which will be hosted at the Mandalay Bay Resort and Casino in Las Vegas!
Join us in Orlando this April for the transportation event of the season—the UMA Motorcoach EXPO 2021. UMA is marking 50 years serving the motorcoach industry, a landmark achievement for the hundreds of small, family-owned, multi-generational businesses who make up the United Motorcoach Association. We're honored to be the official credit processor for UMA. Stop by our booth and say hi—booth #241!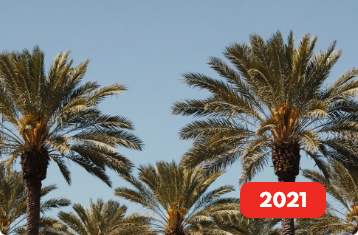 With one of the largest association memberships in the chauffeured ground transportation industry, the GCLA fights for issues that directly impact transportation professionals in California. The GCLA will be hosting its 2021 Spring Conference in Huntington Beach, California. Century is an official sponsor for the event, and we'll also be presenting on ways to lower your credit card processing fees. We hope to see you there!
How to get your customers to pay their invoices faster! Collecting payments is a necessary part of doing business. Unfortunately for many companies, it remains a manual and error-prone process that actually accrues more expenses and security threats. In this session, you will learn how to speed up the accounts receivable process, cut down on unnecessary costs associated with payment acceptance, and learn how to secure customer payment information within Microsoft Dynamics GP.
Optimizing your payments in 2021. Join this session to learn about the most robust set of credit card and ACH payment tools for Epicor. Take a look at some of the newest invoice payment tools on the market today including email pay, customer payment portal, and natively built payment modules within Epicor.

NetSuite User Group Presentation
PCI-Compliant Payment Processing Solution for NetSuite. Learn more about what PCI Compliance is and why it exists today, what the consequences of not being compliant are, and what it takes to become PCI Compliant in NetSuite.