[fusion_builder_container hundred_percent="yes" overflow="visible"][fusion_builder_row][fusion_builder_column type="2_3″]
GSA level 3 payment processing
If you're a government vendor, one of the things you dread is accepting credit card payments. GSA credit card processing always involves either an obscenely high processing cost or staying at least five minutes after work per invoice to enter around ten extra fields of information, none of which is sitting right in front of you. It's a big mess, but you've accepted it as part of the job.
What if there were a way to give you the same GSA credit card processing prices you get from entering the extra information without doing the extra work? Or, what if there was a way for you to keep your procedures exactly the way they were – or simplify them – but pay a lower price to accept GSA credit cards? Our GSA level 3 payment processing solution can do just that and more:
Century's GSA level 3 payment processing solutions
Century Business Solutions provides a number of payment processing plugins that work within and alongside common accounting programs like QuickBooks, Peachtree, MAS 90, and many others, that obtain the lowest base costs on GSA credit cards automatically. That means no extra work for you, and the best costs possible for those particular types of credit cards – and business-type cards as well.
How does our GSA level 3 payment processing solution work?
Century Business Solutions provides a level 3 payment gateway that can either be used on a stand-alone basis or in conjunction with your ERP/Accounting system or billing software. Through our payment gateway, eBizCharge, you can process all card types without the hassle of manually entering card information or reconciling accounts at the end of every day. eBizCharge can automatically obtain and pass level 2 and level 3 data for absolute lowest processing costs on GSA and corporate purchasing cards.
With eBizCharge as your payment gateway, you can fulfill the requirements for government transactions by providing additional line item data required by your customers. In addition, by integrating eBizCharge with your ERP/accounting system you can improve your accounting workflows, reduce double data entry, and eliminate the risk of human errors. Integrating the process is just another solution Century provides merchants in need of level 3 payment processing solutions to simplify procedures and reduce overall processing costs.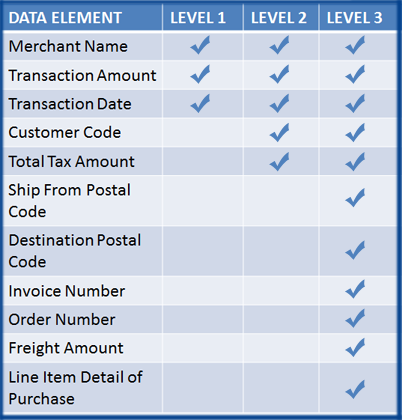 Getting started
To obtain a FREE rate quote or to talk to one of our level 3 solution specialist, please fill out the form on the right side of this page or contact us at 1-888-500-7798.[/fusion_builder_column] [fusion_builder_column type="1_3″ last="yes" class="" id=""][vfb id=43][/fusion_builder_column][/fusion_builder_row][/fusion_builder_container]