How to Get PCI Certified

Learn how to get PCI certified and protect your business with secure online payment methods by Century Business Solutions.
Defending sensitive data is a critical part of business security. Any business that processes, stores or transmits credit card information must follow Payment Card Industry rules and be PCI compliant.
However, nearly 80% of all businesses failed their initial PCI compliance assessment, leaving them exposed to critical liabilities should a data breach occur. In fact, 4 out of 5 victims of a data breach don't even realize they've been attacked for a week or longer, according to the Verizon Data Breach Investigations Report.
What is PCI Security?
Payment Card Industry (PCI) compliance is a set of security standards developed to ensure that the credit card industry is securing customer data uniformly throughout the industry. In 2006, Visa, MasterCard, Discover and AMEX established the PCI Security Standard Council to help regulate the credit card industry and manage PCI standards in an effort to improve payment security throughout the transaction process.
Does PCI Compliance Affect My Business?
PCI compliance applies to any business, regardless of size or transaction volume, that accepts credit cards. In the event of a data breach, lack of PCI compliance could result in steep fines by the PCI Security Standards Council. PCI compliance significantly decreases the liability for your business if a data breach occurs.
How to Get PCI Certified
To become PCI compliant, your business must complete a yearly Self-Assessment Questionnaire (SAQ) and/or pass a quarterly PCI Security Scan.
The SAQ includes a series of questions to help assess PCI compliant security levels, and is divided into categories based on how a business processes credit cards.
Use the chart below to learn more about the different SAQ types. Our certified IT Specialists will review the Payment Card Industry rules and help determine the correct SAQ category for your business needs.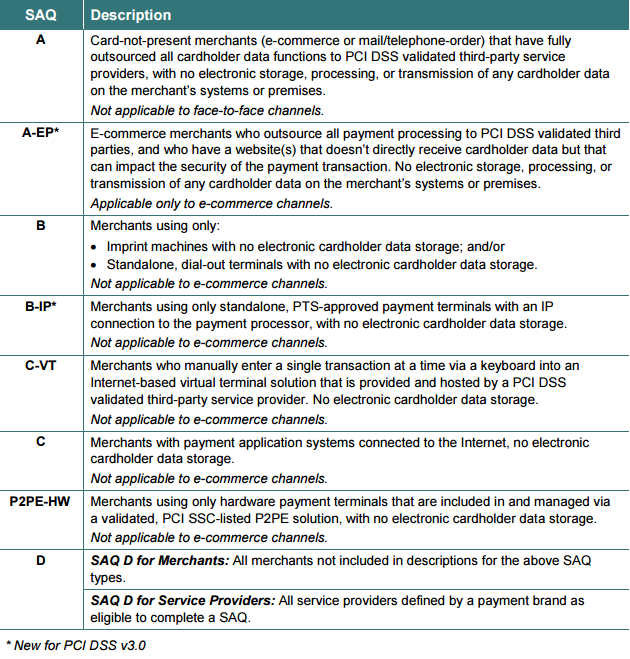 PCI Compliance Security Risks
Our PCI compliant solutions provide maximum security levels to ensure secure online payment methods.  However, 20% of businesses still do not pass their initial PCI compliance assessment.
A significant number of businesses do not achieve PCI compliance because they cannot pass their quarterly security scan if one is needed. This is due to using outdated software and/or outdated network applications.
Additionally, companies are not PCI compliant if they do not complete their SAQ, putting both business and customer data at a severe risk should a data breach occur.
Choose a PCI Compliant Payment Gateway
Century Business Solutions offers EBizCharge, an integrated payment gateway offering complete PCI compliance security for your business.
EBizCharge uses advanced tokenization and encryption technologies to adhere to all PCI compliance guidelines, keeping sensitive credit card information protected and maintaining superior data security.
Our tokenization technology replaces credit card information with a unique token that is only decipherable with our integrated payment system. The original credit card data is no longer used for future transaction. Tokenization makes it impossible to hack or decipher your credit card data.
In addition, EBizCharge uses a cloud based payment gateway to house tokenized credit card information on PCI-compliant servers for maximum transaction security.
EBizCharge meets all PCI specifications set by the Payment Card Industry to reduce security risks for businesses that process, store or transmit credit card information.
Get PCI Security Today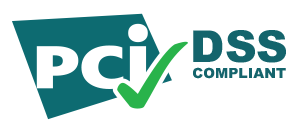 Century Business Solutions offers advanced PCI compliance security for credit card transactions and adheres to all Payment Card Industry rules and regulations.
We will show you how to get PCI ceretified to ensure that your business meets all Payment Card Industry rules and achieves maximum data security.
To learn more about our secure online payment methods, or for additional PCI compliance questions, contact us to speak to one of our IT Specialists today.