Reach NetSuite PCI Compliance with EBizCharge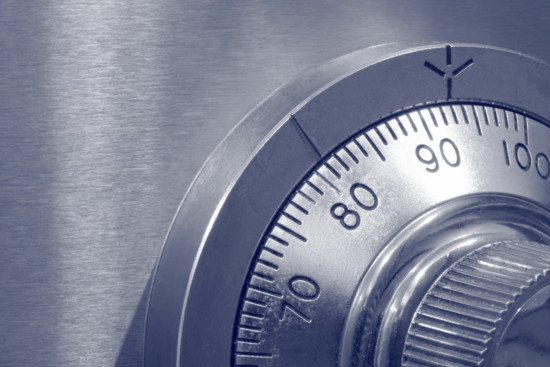 If you're using NetSuite and processing credit card payments, there are a number of steps you must complete to ensure that you have proper NetSuite PCI compliance. Some merchants are required to submit quarterly PCI scans, and your local system must adhere to strict guidelines. Without guidance, navigating the turbulent waters of PCI compliance can be a pain. But with EBizCharge for NetSuite, merchants can easily attain and maintain PCI compliance.

What is PCI Compliance?
Despite its overarching influence, many people don't know what PCI stands for or why it regulates credit card information. The Payment Card Industry (PCI) Data Security Standard (DSS) is a set of rules and regulations designed to protect merchants and customers from insecure credit card data storage. When merchants comply with PCI standards, they are ensuring that their customers' sensitive credit card data is safely protected from hackers, attacks, and fraud. If your business accepts credit card payments—no matter the size—you must comply with PCI best practices for securing customer credit card information.

What is the PCI Scan?
One of the most dreaded features of PCI compliance is the vulnerability scan. Depending on how your business processes cards or stores information, you may be required to complete a PCI compliance network scan every 90 days, or once every quarter. These scans are provided by third-party, PCI-vetted vendors who remotely scan your network and audit your business's current practices. If any weaknesses are found in the system, the merchant may fail the scan and fail to achieve PCI compliance. On top of the scan, merchants may need to submit a self-assessment questionnaire, or SAQ. Our 24/7 in-house support team can guide merchants through their SAQ by clarifying confusing language, outlining steps, and providing direction. After passing their SAQ and PCI scan, merchants are fully PCI compliant and can guarantee the safety of their customers' data.

What is Tokenization?
With EBizCharge, NetSuite PCI compliance is easy. EBizCharge integrates directly with NetSuite and uses tokenization in order to securely store credit card information. Tokenization is an advanced method for secure data storage that replaces sensitive information with non-sensitive values called tokens. In the case of credit card information, the card number may be replaced with a token containing a random string of numbers and letters. These valueless tokens are stored locally on the merchant's system, while the true information is contained offsite in a digital data vault, allowing merchants to conveniently and safely store card information for repeat customers. With EBizCharge, credit card information is securely stored on our cloud server, releasing merchants from liability and helping them pass their PCI vulnerability scan. Our system also adheres with PCI tokenization guidelines.
EBizCharge is the best solution for achieving PCI compliance. Our secure system uses tokenization and clears stringent PCI regulations, and our support team can assist with the SAQ process. No matter where you are in the NetSuite PCI compliance process, EBizCharge can streamline and simplify the journey.