Century Business Solutions: The Flexible Alternative to Authorize.net
Designed specifically for existing Authorize.net users, the EBizCharge application developed by Century Business Solutions is a powerful alternative to Authorize.net that brings additional efficiency and substantial credit card processing discounts.
EBizCharge integrates seamlessly with businesses and provides a friendly user interface for merchants of all technical levels. In addition, EBizCharge also provides features not currently available from the Authorize.net platform.
Key features of the EBizCharge credit card processing:
Posts payments automatically in Accounts Receivable (A/R) and the General Ledger (G/L).
Marks invoices as paid upon transaction approval.
Emails invoices to customers for immediate payment. Once paid, the payments are posted.
Stores customer card information off-site, on a secure PCI compliant server.
Easily integrates with many ERP/accounting platforms.
Can obtain the lowest costs on business and corporate cards for qualifying merchants.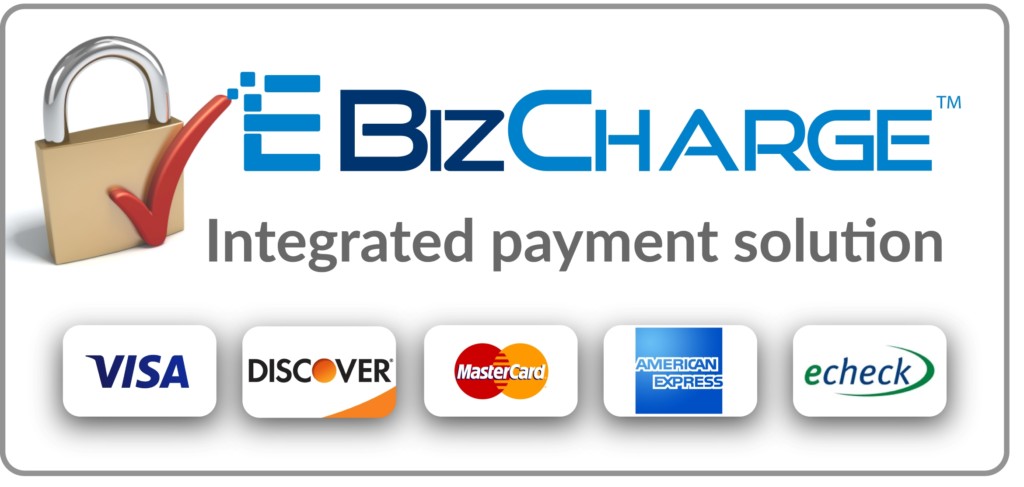 EBizCharge:
Accepts credit and debit card payments online.
Integrates with most ERP/accounting software, including QuickBooks, SAP Business One, Acumatica, NetSuite, and many more.
Accepts payments via a secure online payment portal.
Accepts payments on iOS and Android mobile devices.
Processes payments directly at point-of-sale.
Converts your PC into a virtual payment terminal for phone, fax, and mail orders.
Provides customers the flexibility to pay invoices online.
Other highlights include tokenization and encryption technology that fulfills PCI compliance requirements, the ability to process payments directly at point-of-sale, and the flexibility for customers to pay invoices online.
For EBizCharge users, Century Business Solutions provides a world class customer support environment including unlimited and complimentary 24/7 U.S.-based tech support. Software upgrades are free and the company does not require contracts- providing clients still more flexibility.

Based in California, Century Business Solutions features the unique ability to offer clients a complete merchant services experience under one roof, including an in-house account manager, development team, and chargeback specialists. The knowledgeable customer support team provides clients greater peace of mind knowing that an early detection system is in place to avoid fraud related discrepancies.
Founded in 2004, Century Business Solutions has assisted over 6,000 companies to further increase profits and streamline their business operations via innovative enhancements to existing ERP/accounting platforms. For merchants, Century Business Solutions' alternative to Authorize.net, EBizCharge, is a reliable and profitable advancement in payment processing.