The Best Small Business Credit Card Processing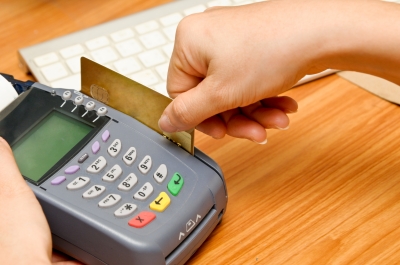 Are you looking to accept credit cards from your customers? Is building your company's creditworthiness essential to you? Learn how to determine which merchant account for credit card processing would be best for your small business.
There are many small business credit card processing providers both online and offline who provide a suite of integrated tools for simple credit card processing such as virtual terminals, mobile payment solutions, and credit card terminals.
When it comes to small business credit card processing, you should pay attention to the fees, rather than the extra services that are included.
Instead, in today's fast-paced world, more attention is paid to speed and easy setup* when it comes to accepting credit cards as a small business. However, the important thing to realize is that going with "fast and easy" is not always the best and most cost effective.
Simplicity is expensive, so before you decide to use a turnkey payment processing company and pay costs from 2.9% +.30 per transaction, take some time and research ways to receive much lower fees for credit card processing.
The fact is that if you are a small business and you wish to accept credit card payments, then you need a merchant account. A merchant account is what you utilize to accept credit cards, get cash and make money as a business.
Typical merchant account companies can charge up to 5% of everything a company earns with prices consisting of merchant processing costs, gateway fees, interchange costs, Visa, MasterCard, American Express charges, statement fees and so on.
In time these expenses could add up to a great deal of money; that's money your business is not taking in. Every penny being paid is cash your business is not making. While regular rates go from.41% to 2.19%, some merchants specializing in small business have significantly lower processing fees.
Having a merchant provider that provides low small business credit card processing fees while enabling your business to establishing its own creditworthiness is an ideal solution for a small business owner. When searching for the best merchant to supply credit card processing for small business consider these two main factors before making a decision:
1. Low Small Business Credit Card Processing Fees
2. Building Your Company's Creditworthiness
These two ideas are basic, yet incredibly effective for a small business owner. Don't let "quick and easy" replace being cost effective and efficient.