Credit Card Acceptance: processing Credit Cards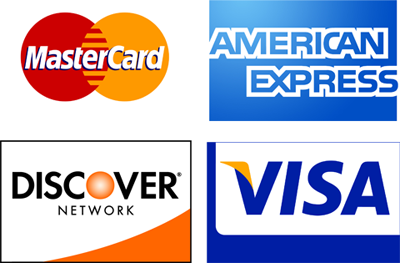 Do you have a credit card acceptance program in place to accept all major credit cards? Do you ask your customers to pay you using PayPal or some other third-party e-wallet?
If so, you are unnecessarily complicating matters for your customers and for yourself. If your business does not yet have a credit card acceptance program, you are making your customers jump through hoops, and there is no easier way to lose a sale on the internet faster than making things difficult. Internet users have notoriously short attention spans, and as a salesperson, you are relying on your ability to make a sale before a potential buyer loses interest. You want to make purchasing goods or services from your site as simple, easy, and intuitive as possible.
Making Credit Card Acceptance Simple:
Even though e-wallets are popular payment methods, most customers still prefer to use their trusty credit card. How do you handle credit card acceptance on your site? Simply sign up for a credit card processing merchant account. If you find a top-notch provider, you'll be able to do the following:
Accept credit card payments from all major credit card types, including Visa, MasterCard, American Express, and Discover.
Accept credit card payments anywhere so that your field agents can use their iPhones, Androids, and other devices to accept payments.
Review your past transactions so that you can effortlessly view your sales all in one place. That way you won't lose track of which products and services you have sold to which customers, and you will also have helpful data available for tax preparation and other accounting purposes.
The benefits of credit card acceptance online extend beyond the convenience they offer your customers. They are also convenient for you. When a customer pays you via credit or debit card, there is no waiting period. The transaction will generally go through right away, which means that you get your money faster. This also can speed up your sales cycle since you will then be able to ship out products or begin delivering services more quickly to the customer.
Credit card acceptance goes beyond web store applications as well. If you operate a brick-and-mortar store and you want to simplify and upgrade your credit card acceptance solutions, there are merchant account services that can actually make it possible for you to take payments using a computer with internet access. You can even swipe customer cards using your mobile device, which allows you to accept credit card payments while you are on the go. For salespeople who go door to door or offer services in the home, this can really cut back on headaches for both you and your customers. It also makes it far less likely you will miss a sale simply because payment is inconvenient. Credit card acceptance may seem like a hurdle to overcome, but there really are some great services out there which are affordable and can increase your sales revenue overnight.