[fusion_builder_container hundred_percent="no" equal_height_columns="no" hide_on_mobile="small-visibility,medium-visibility,large-visibility" background_image="https://www.centurybizsolutions.net/wp-content/uploads/2017/06/best-merchant-accounts-for-ecommerce-header-1024×683.png" background_position="center center" background_repeat="no-repeat" fade="no" background_parallax="none" enable_mobile="no" parallax_speed="0.3″ video_aspect_ratio="16:9″ video_loop="yes" video_mute="yes" overlay_opacity="0.5″ border_style="solid" padding_top="180px" padding_bottom="140px"][fusion_builder_row][fusion_builder_column type="1_1″ layout="1_1″ spacing="" center_content="no" hover_type="none" link="" min_height="" hide_on_mobile="small-visibility,medium-visibility,large-visibility" class="" id="" background_color="" background_image="" background_position="left top" background_repeat="no-repeat" border_size="0″ border_color="" border_style="solid" border_position="all" padding="" dimension_margin="" animation_type="" animation_direction="left" animation_speed="0.3″ animation_offset="" last="no"][fusion_text]
How to Find the Best Merchant Accounts for eCommerce
[/fusion_text][/fusion_builder_column][/fusion_builder_row][/fusion_builder_container][fusion_builder_container hundred_percent="no" equal_height_columns="no" hide_on_mobile="small-visibility,medium-visibility,large-visibility" background_position="center center" background_repeat="no-repeat" fade="no" background_parallax="none" enable_mobile="no" parallax_speed="0.3″ video_aspect_ratio="16:9″ video_loop="yes" video_mute="yes" overlay_opacity="0.5″ border_style="solid" padding_top="40px" padding_bottom="20px"][fusion_builder_row][fusion_builder_column type="2_3″ layout="2_3″ spacing="" center_content="no" hover_type="none" link="" min_height="" hide_on_mobile="small-visibility,medium-visibility,large-visibility" class="" id="" background_color="" background_image="" background_position="left top" background_repeat="no-repeat" border_size="0″ border_color="" border_style="solid" border_position="all" padding="" dimension_margin="" animation_type="" animation_direction="left" animation_speed="0.3″ animation_offset="" last="no"][fusion_text]
If you're just starting out in eCommerce, then you may be overwhelmed by the decisions involved in setting up credit card processing through your online store. Which credit card processors offer the best merchant accounts for eCommerce? And how do you know if you're getting a good deal?
This guide will help answer some of your basic questions about merchant accounts for eCommerce and give you the background you need to choose your merchant account with confidence.
What is a merchant account?
First off, let's define merchant account. A merchant account is a specialized account you open with a bank or your credit card processor. Essentially, your merchant account acts like a line of credit that the network gives you to accept credit and debit card payments.
eCommerce credit card processing
eCommerce merchants face a number of unique challenges in credit card processing. Specifically, eCommerce merchants pay higher fees and are more concerned with security.
Because eCommerce is a card-not-present space (the transaction is conducted online), eCommerce merchants typically have to pay higher fees than brick-and-mortar stores, where credit cards are physically swiped, tapped, or dipped.
eCommerce transactions have higher fees because they also have a higher risk of fraud. It's easier to pull off credit card fraud through an online transaction than a face-to-face one, and banks protect themselves against the potential for this fraud by raising the rates on all eCommerce transactions. Unfortunately, eCommerce merchants have no control over these higher fees, but they can be smart about which processor they chose in order to get the lowest rates possible.
In addition, eCommerce merchants are concerned with security because their customers are. Today's online shoppers are hypersensitive to security after so many reports of high-profile data breaches. No one wants their credit card information to be stolen, so many people are wary of handing their information over to any old online store. Customers' fears about security may even be turning them away from checkout, resulting in high cart abandonment rates. Fortunately, merchants can address these fears by choosing a merchant account with a reputable credit card processor that uses the latest technology to protect customer data.
So when you're looking for a merchant account, keep these points in mind—you'll want a merchant account that can alleviate some of your pain points about fees and security.
6 things to look for in an eCommerce merchant account
Now that we've covered some of the basics of eCommerce credit card processing, let's look at six crucial elements that your eCommerce merchant account should have.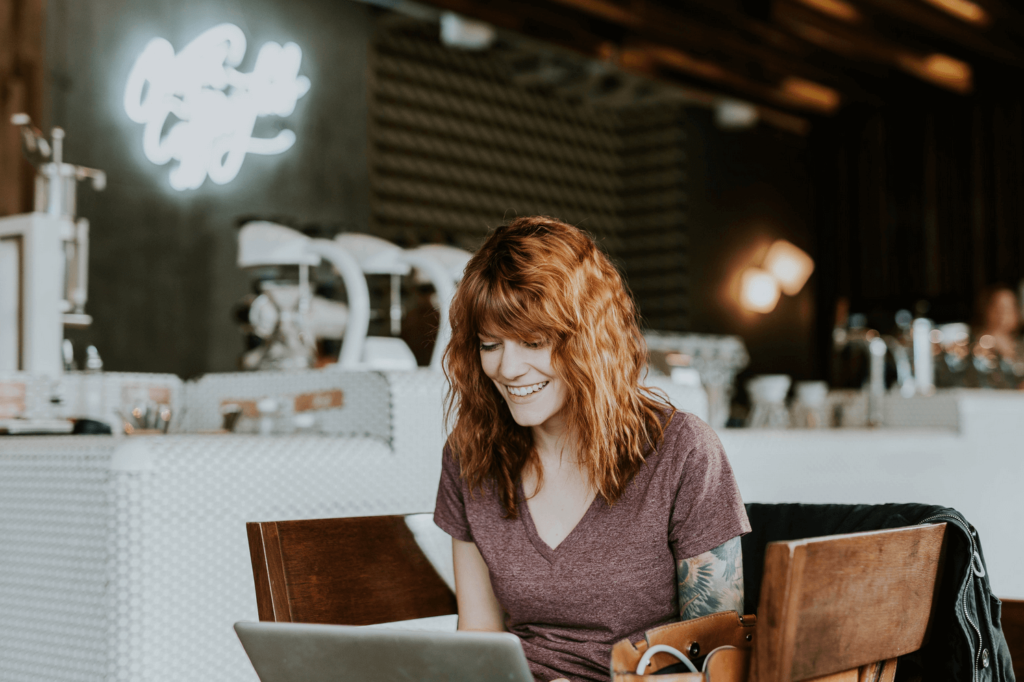 1. Online payment gateway
Often confused with a merchant account, a payment gateway is a separate entity entirely. Every credit card transaction involves many different entities, including the merchant's bank, the customer's bank, the credit card network, the card-issuing bank, and so on. Each of these different entities is like its own city, and a payment gateway is like the roads and highways between them, connecting everything together and facilitating travel and communication between the different cities.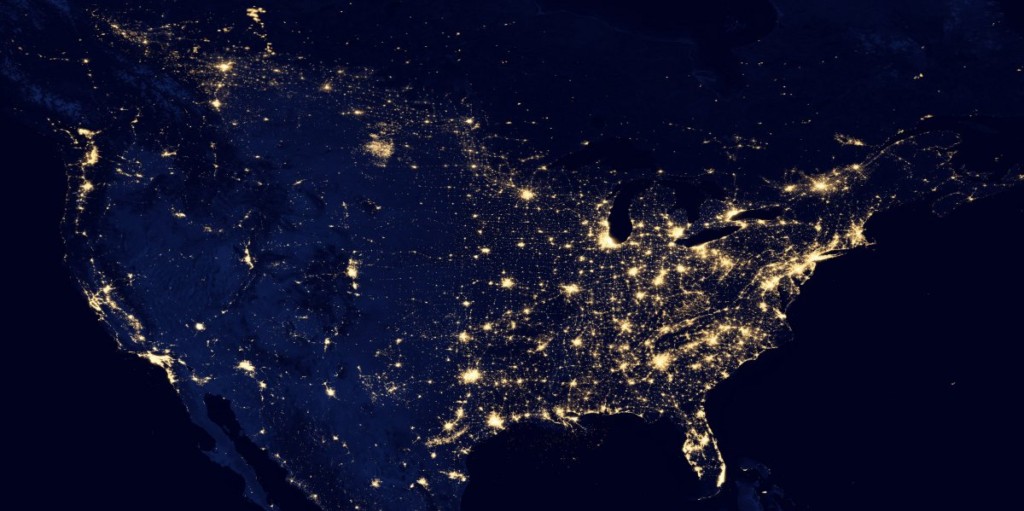 Your online payment gateway is accessed through a web browser and it's where you'll view your transactions, settle batches, generate reports, and more—so it's important that you choose a good one.
It's best if you can get your merchant account and payment gateway from the same credit card processor. That way, if you have a problem, you don't have to call two different numbers and deal with two different customer service departments. When your merchant account and payment gateway come from the same processor, all of your information will be in one place, with one account, making troubleshooting easier.
The majority of processors offer third-party payment gateways like Authorize.net, but some provide proprietary payment gateways. These companies typically build and maintain the gateway themselves with in-house development teams, so if a problem arises, you can contact the processor directly to report an issue, and they'll address it immediately.
It's also crucial that your payment gateway integrates with your shopping cart platform. For example, if you've set up your eCommerce site with Magento, then you'll need a payment gateway that's compatible with Magento.
Finally, your payment gateway should be fully PCI compliant. For those who are unsure, PCI compliance refers to standards handed down by the Payment Card Industry that hold businesses to certain security requirements. Any company that handles credit card information in any way is required to adhere to the PCI standards, so make sure that your payment gateway completely complies with the PCI standards.
Click here to check out our SlideShare, How to Find the Best Payment Gateway for eCommerce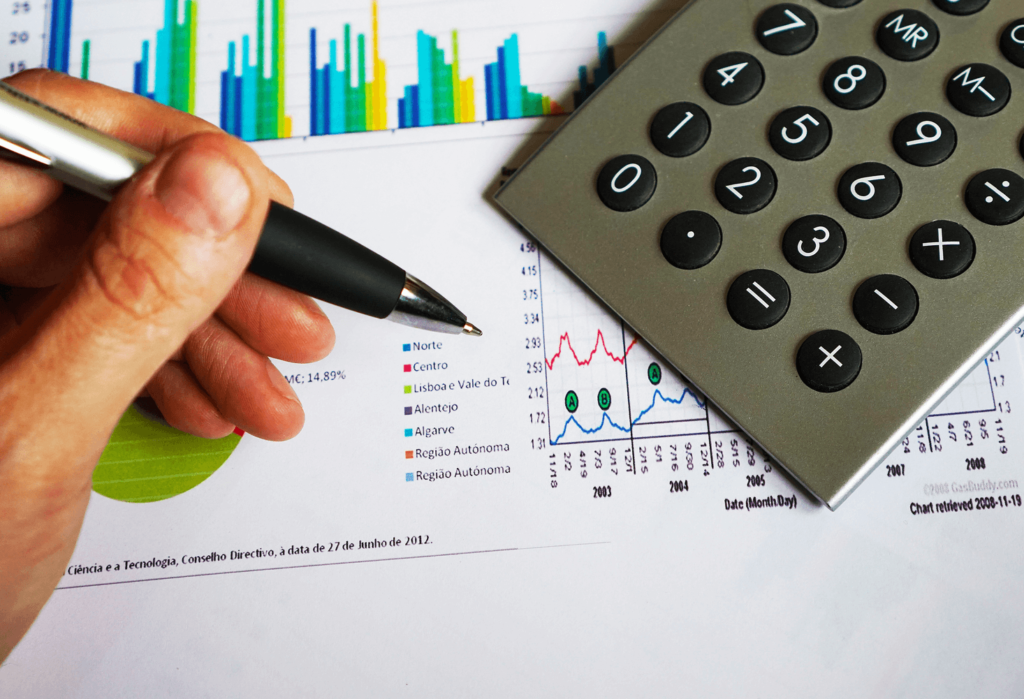 2. A pricing structure that's right for your business
Credit card processors offer several different pricing models, and it's important to understand which model is right for your business.
But first, a quick refresher on how credit card fees are determined. There are several different fees that make up your overall credit card processing rate. These include:
Assessment fees: Fixed percentage paid to card payment brands (Visa/MasterCard, etc.)
Authorization costs: Cost per transaction to authorize/charge a card
Fixed monthly network fees: Paid to the network each month
Discount rates: The margin the processor charges above cost
Interchange fees: The base cost for each type of card merchants accept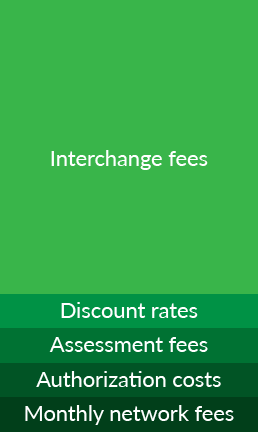 Interchange fees are set by banks and are typically adjusted at least once a year. Interchange fees are paid to card-issuing banks and are designed to cover any fraud, risk, or debt that the card brand may incur, as well as any rewards issued to cardholders. As with most credit card processing fees, the buck is passed to the merchant, who's responsible for paying interchange fees.
So, onto pricing structures. The three most common pricing structures are tiered, interchange plus, and flat rate.
If possible, avoid tiered pricing. This model sorts credit cards into predetermined tiers based on interchange rates. The merchant has no control over which cards go into which tiers. In addition, this model is the least transparent, as processors can independently decide to put less expensive cards into the higher tiers in order to make the most profit.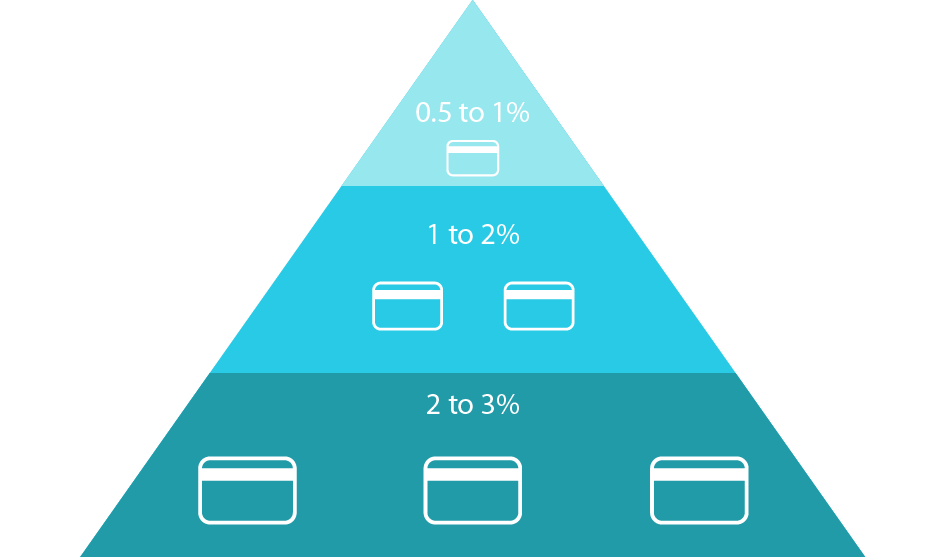 The other two structures, interchange plus and flat rate, each have their own pros and cons.
The interchange plus pricing model is based on—you guessed it—interchange fees. Because of that, this model is the cheapest for merchants, as your cards can qualify at the lowest rates. However, this model can also be risky because interchange fees fluctuate and change—your rate can vary from month to month or year to year. And merchants are the ones responsible for ensuring that their cards are qualifying at low rates.
How do merchants ensure their cards qualify at low rates? There are two main factors that affect your interchange rate—the kind of card processed and how it was processed. For example, a corporate rewards card will cost more to process than a standard card. Likewise, a card-not-present transaction (like over the phone or through an online store) costs more than an in-person transaction.
If you're willing to monitor your transactions and keep an eye on how your cards are qualifying, then interchange plus may be the right choice for you, especially if you want to get the lowest cost.
But if you'd rather not worry about how your cards are qualifying—and if you'd rather have a fixed rate that can't change—then go with flat rate pricing. With flat rate, you simply pay a fixed percentage on every transaction. This pricing structure may be best for merchants who want to know ahead of time what their monthly processing statement will say.
The bottom line is that you should be able to choose a pricing structure that works for your business and makes you feel comfortable. If a processor tries to force a certain structure on you, that's a red flag. Ask questions and make sure you fully understand each pricing model before you decide. The best merchant accounts for eCommerce will help you find the best fit for your business.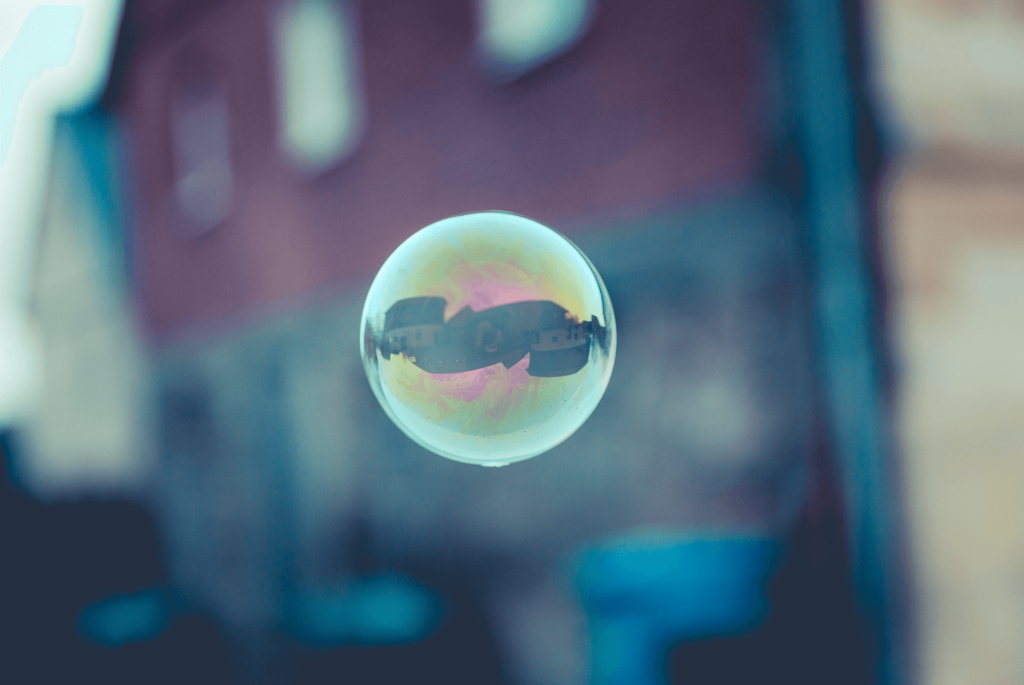 3. Transparent fees
Along with the right pricing structure, you'll want to find a processor that's upfront about their fees. Some credit card processors use hidden fees to wring every cent out of their clients—but fortunately, they're the minority. So look for a processor that presents your fees honestly.
Here are some common fees to look for:
Cancellation fees
Monthly minimums
Early termination fees
Chargeback fees
PCI compliance fees
It's up to you to decide which fees you feel comfortable paying. Credit card processors do need to make a profit somehow—but if they're charging ridiculous early termination fees, for example, you might want to steer clear. Make sure you read the fine print, examine the terms and conditions, and do your due diligence in digging up any hidden fees.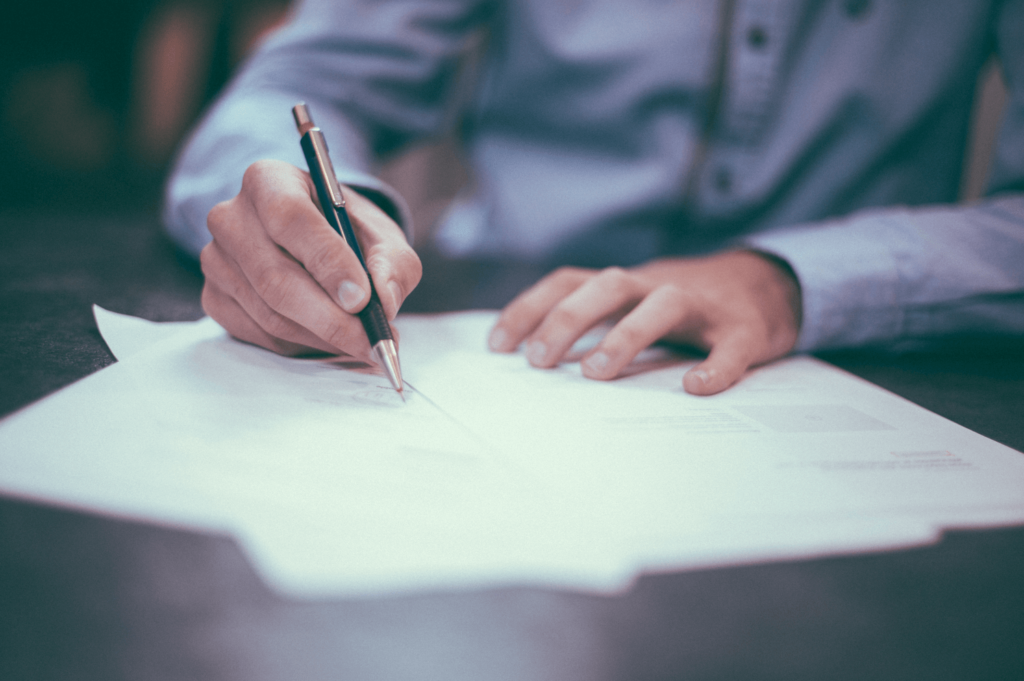 4. No contracts (or month-to-month contracts)
Some credit card processors have earned a foul reputation for the way they handle contracts. They're notorious for locking merchants into three-year commitments that can only be cancelled after a hefty termination fee. Contracts are a pain and may come with nasty surprises—so if possible, avoid contracts altogether.
Some credit card processors have eliminated contracts completely, freeing merchants to leave whenever they become unsatisfied with their service. At the very least, look for a merchant account with a month-to-month model. You shouldn't be forced to stay with a processor you're not happy with.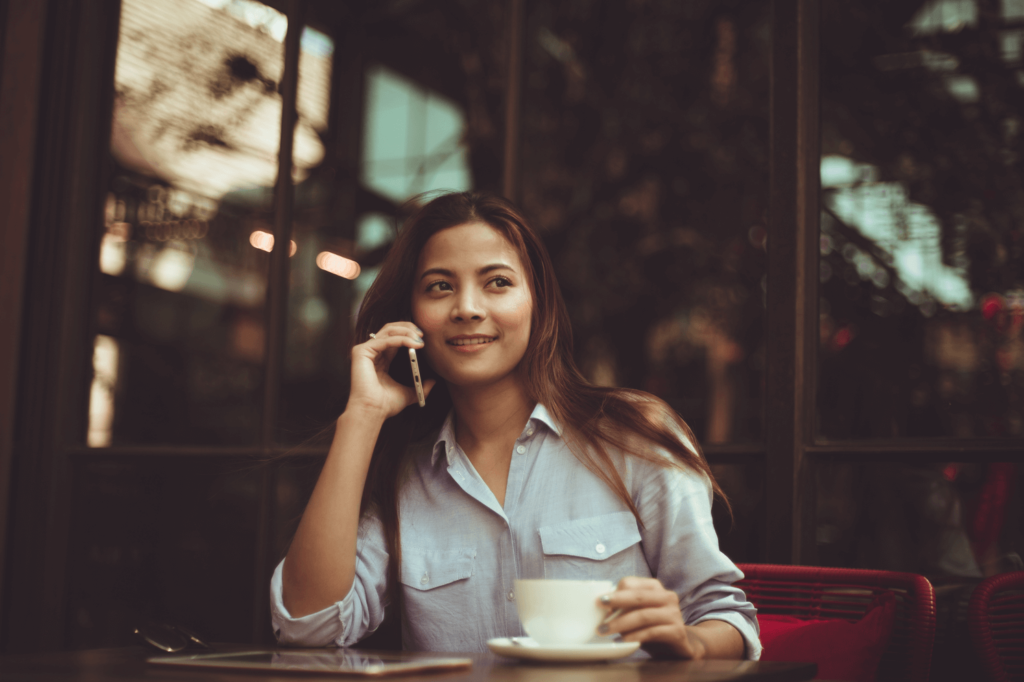 5. 24/7, in-house support
As an eCommerce merchant, your store runs 24/7, 365 days a year, so your merchant account provider should be available at any time. If something goes wrong on a weekend or in the middle of the night, you should be able to call your processor and solve the problem. So look for a processor that offers 24/7 customer support through a variety of different channels—phone, email, or chat.
And make sure that your processor isn't using a call center with long wait times. You don't want to deal with an uninformed customer service rep who isn't familiar with your account. Instead, opt for processors with in-house customer support teams. Better yet, search for processors that set you up with a highly trained, personalized relationship manager who can assist during the lifetime of the account.
Avoid call centers and long phone delays, and look for a processor that truly takes care of its customers.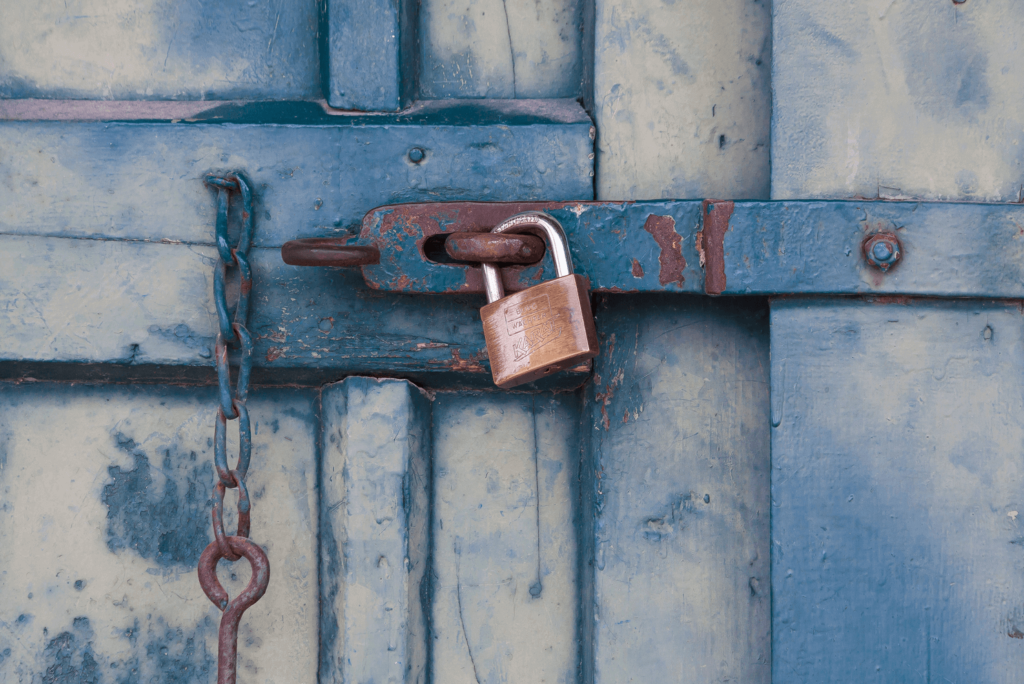 6. Security
Online shoppers are suspicious of eCommerce stores, but when they know that their credit card information is safe, they're more likely to buy. You can build customer satisfaction and loyalty by showing them that you value their security.
Find a PCI compliant merchant account provider that uses techniques like tokenization, encryption, and off-site data storage vaults to protect customer data.


Conclusion
When you start your eCommerce store, you want to make the right choice when it comes to your merchant account. But it can be difficult to discern which company will be the right choice. If you follow these guidelines, keeping asking questions, and do your research, you'll be able to find the best merchant accounts for eCommerce.
[/fusion_text][/fusion_builder_column][fusion_builder_column type="1_3″ layout="1_3″ spacing="" center_content="no" hover_type="none" link="" min_height="" hide_on_mobile="small-visibility,medium-visibility,large-visibility" class="" id="" background_color="#f3f3f3″ background_image="" background_position="left top" undefined="" background_repeat="no-repeat" border_size="0″ border_color="" border_style="solid" border_position="all" padding="20px 15px 20px 15px" margin_top="" margin_bottom="" animation_type="" animation_direction="left" animation_speed="0.3″ animation_offset="" last="no"][fusion_text]
Get in touch
[/fusion_text][fusion_code]W3ZmYiBpZD0yOTJd[/fusion_code][/fusion_builder_column][/fusion_builder_row][/fusion_builder_container]