Process Payments in Dynamics 365
Century Business Solutions offers secure payment services that give you the ability to process payments in Dynamics 365 with ease.
Our EBizCharge proprietary payment gateway is native to Microsoft Dynamics 365, allowing you to integrate and save time while achieving the lowest possible processing costs for your business.
In order to provide the cheapest credit card processing, the EBizCharge payment gateway implements flat rate pricing. Businesses that take advantage of our flat rate pricing options can save up to 1% per transaction, leading to a total savings of 15-50% on Microsoft Dynamics 365 payment processing fees.
EBizCharge also comes with a complimentary online invoice portal that lets your customers settle outstanding invoice amounts remotely from anywhere.
EBizCharge Proprietary Payment Gateway
EBizCharge is all-encompassing and not a third-party intermediary between Microsoft Dynamics and an outside payment gateway. EBizCharge plugs-in to your Dynamics 365 system, allowing you to process payments in Dynamics 365.
In addition, EBizCharge provides access to unlimited transaction history and customizable reports with over 45 different search criteria. Our secure payment services give your business the freedom to accept credit card and debit card payments directly within Microsoft Dynamics 365 from anywhere.
The EBizCharge payment gateway streamlines the accounting process and provides easy credit card processing within Microsoft Dynamics 365.
You can process (authorize, charge, void, and refund) credit cards from Customer, Sales, Account Receivable, and Credit memo pages within Microsoft Dynamics 365.
The EBizCharge proprietary payment gateway includes:
$0 setup fees, $0 upgrade fees, $0 maintenance fees
One simplified statement and one point of contact
Fate rate processing options
Next-day funding options
A proactive chargeback management team
Access to in-house customer support, available 24/7 and free of charge
Advanced encryption and tokenization technology for maximum data security
Compatibility with Microsoft Dynamics 365
Electronic invoicing
Customer payment portal
Unlimited transactions/batch history for reporting purposes
Powerful search functionality to run customer reports
Ability to sort through transactions by category
Immediate release of funds when issuing refunds
Ability to assign users and manage access limits with ease
Mobile app for iOS and Android devices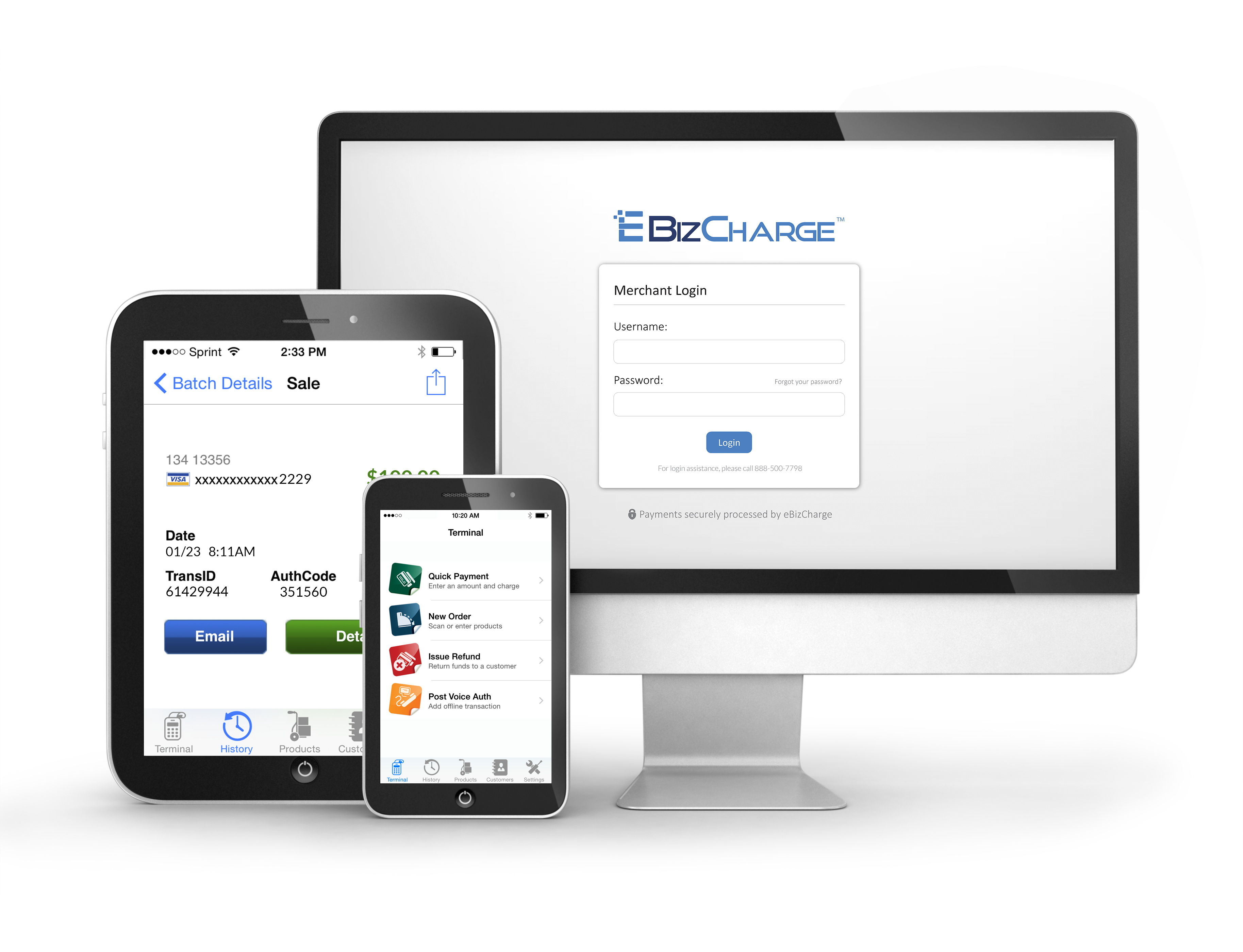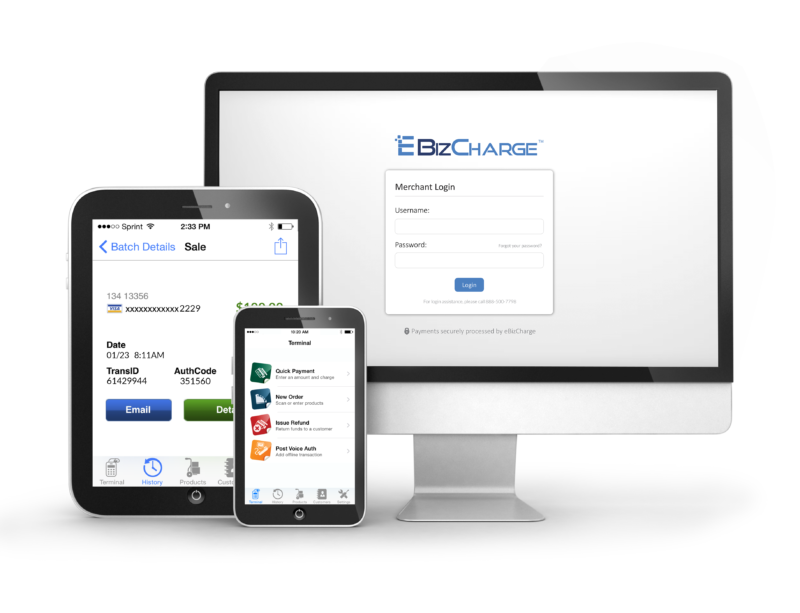 Get the Cheapest Processing Fees
The EBizCharge payment gateway is designed to pass more information through the point of sale, which helps qualify your credit cards at the lowest possible interchange rates.
Many payment processors use tiered pricing models which can increase fees by 1% or more per transaction. Over time, these high rates can add up to thousands of dollars in excess fees for your business.
The EBizCharge payment gateway for Dynamics 365 utilizes flat rate pricing options to guarantee the cheapest credit card processing fees for your business. Flat rate pricing offers the same low monthly rate for any type of credit card without any additional transaction fees, and makes it easy to see exactly how much you'll pay in processing fees each month.
Ultimate, you'll get the cheapest credit card processing without having to do any additional work.
Secure Your Payments
Without proper data security, your sensitive credit card information could be put in serious jeopardy.
In order to protect your payments, EBizCharge is fully PCI compliant. Our secure payment gateway utilizes advanced data encryption and tokenization technology to prevent card information from being stored in its original format, drastically reducing legal and financial liabilities for your business.
Our tokenization technology replaces credit card information with a unique token, and the original credit card data is no longer used for future transaction. Tokenization makes it impossible to hack or decipher your credit card data. This ensures that all of your sensitive credit card data is securely protected within your Microsoft Dynamics 365 application.
EBizCharge then uses a cloud-based payment gateway to house sensitive credit card information offsite on PCI-compliant servers for maximum transaction security.
Our secure payments services adhere to all PCI specifications set by the Payment Card industry to reduce security risks for businesses that process or transmit credit card information.
Simple Returns, Voids and Credits
The Dynamics 365 application provides fast and easy processing of credits, voids and returns, and releases funds immediately. Simply login to EBizCharge and select one of multiple charges to void or refund.
Comprehensive Customer Support
Our team of Support Specialists are available 24/7 to answer any questions about your Dynamics 365 payment application.
With EBizCharge, there are no call centers and no long wait times. We have live representatives ready to assist and resolve your inquiries at all times, ensuring that you can always process payments in Dynamics 365 with ease.
In addition, our Dynamics 365 credit card processing application is developed and maintained by in-house software developers to provide you with the most up-to-date integrations available.
Make it Easy for Your Customers to Pay Any Bill Online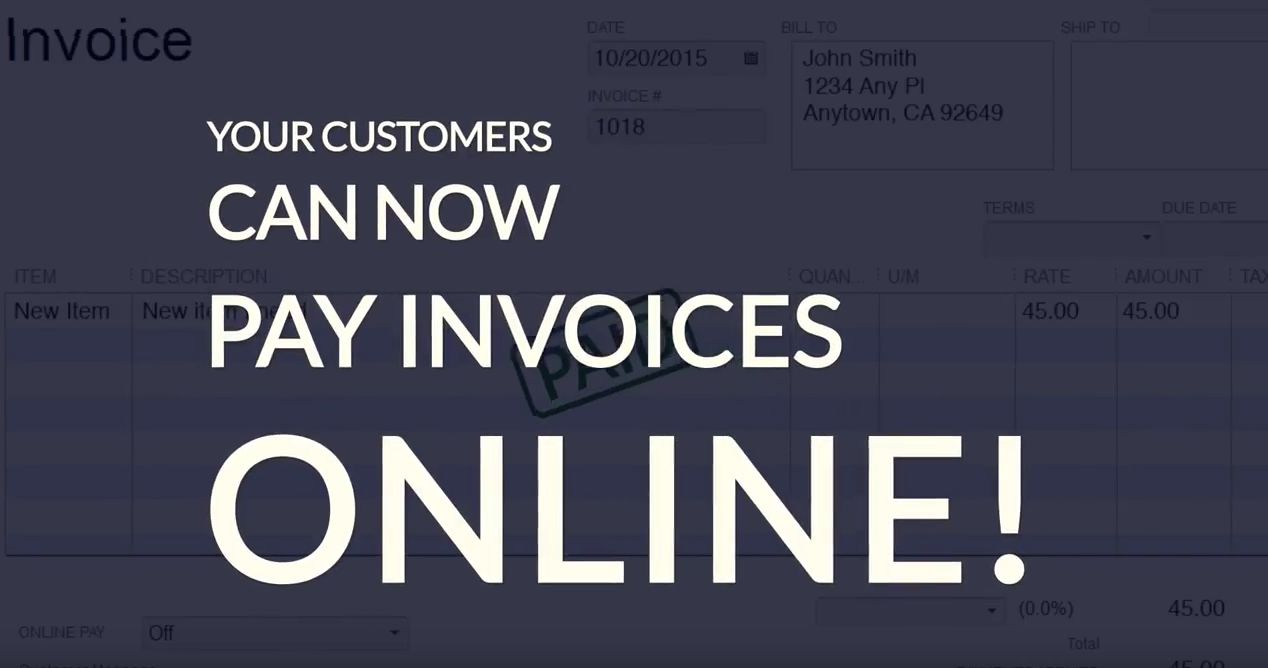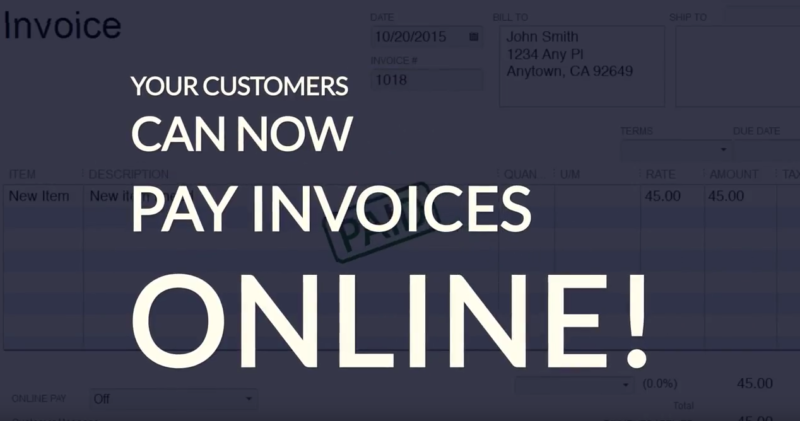 Are you wasting valuable hours contacting your customers and coordinating a specific time and date to settle outstanding invoices?
With our EBizCharge Connect online payment portal, you no longer have to spend time collecting payments. Your customer can view outstanding invoices and process payments online at their convenience.
EBizCharge Connect gives your customers the freedom to make full or partial payments on single of multiple invoices at their convenience. Customer simply login, review their invoices, and submit payments securely and remotely from anywhere.
Best of all, EBizCharge Connect integrates seamlessly with Microsoft Dynamics 365. Payments are automatically applied to your Dynamics 365 software, and customers can print or email a receipt for their records.
Process Payments in Dynamics 365 Today
The EBizCharge proprietary payment gateway provides secure payment services that allow you to process payments in Dynamics 365 with ease.
With our Dynamics 365 payment application, you can reduce processing costs, boost security, and automate your payments.
In addition, our simple online invoice portal allows your customers to settle outstanding invoice amounts from any location.
Contact us for a free demo to learn how to easily process payments in Dynamics 365 today!