Managing Recurring Credit Card Payments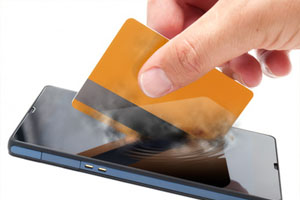 Convenience is and always will be king, but that tenet doesn't always apply to business owners trying to find the best ways for their companies to do certain kinds of tasks.  Often, obstacles prevent business owners from implementing policies or programs they really want, or would certainly like if they knew about them.
One of these programs is automatic recurring credit card payments for customers.
How do recurring credit card payments help anything?
If you operate a subscription-based business or you have a good number of customers buying things from you on a very regular, scheduled basis, setting up recurring payments will help you tremendously.
Rather than having to input credit card information manually every time a certain customer places an order with you, you can program your accounting system or payment gateway to deliver an order to a customer and charge their credit card at specified intervals.  This is an extreme example, but, if you have 100 customers and they all buy things from you on a schedule each month, your workload will go from a lot to nothing very quickly.  That is, until you get another customer – and, you can choose to set up recurring payments for him, too.
In summary, recurring credit card payments:
Decrease overhead costs by doing work for you
Increase customer loyalty automatically – quite literally, as the payments take place without your involvement
How do you set up recurring credit card payments?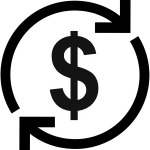 One of the reasons you may not have even considered recurring credit card payments before is that you simply don't have the credit card processing system to accommodate them.  That's relatively easy to remedy, though.  In order to use recurring payments, you'll need to use either a virtual payment gateway or a solution that integrates with your accounting system.
By using a virtual gateway or integrated solution, you'll have access to recurring credit card payments, plus a whole host of options that aren't available through a physical credit card terminal: notably an archive of transaction history, reporting tools, emailing options, and setting up recurring payments.
Integrate the process with your accounting system, automate it, and enjoy unlimited reporting features and more:
Quick SetUp
Low Rates
PCI Compliant
Next Day Funding
Flat Rate Options
Compatible with major ERP/Accounting systems, Online shopping carts, and more