Virtual Terminal, POS System, or Both?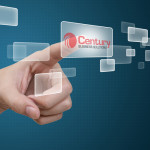 Accepting credit cards can be intimidating at first for small businesses. Before you start accepting credit cards with your new payment solution, you'll have to figure out how and where to get a credit card machine. While that might sound simple enough, your equipment options may be much more complex than you anticipated — with a payment gateway and virtual terminal as your options.
The first step to selecting credit card processing equipment is deciding which tools work best for your business, including considering a virtual terminal. Here are some of the options available for merchants, including how and where to purchase them.
Fully Integrated Point-of-Sale (POS) Systems
For retail merchants looking to keep track of inventory and sales all in one place, opting for a fully integrated POS system with a payment gateway over a stand-alone credit card machine might be the best option. Most of today's point-of-sale systems include the virtual terminal software you'll need to start accepting credit cards, as well as the proper hardware for accepting credit card payments.
If you already accept credit cards, but are looking for a payment solution, you'll want to make sure that your payment processor's payment gateway is supported on the POS system you choose. Payment processors are supported on many POS platforms, but merchants should do their research to ensure that their processor and desired POS system or virtual terminal are compatible with their payment gateway before purchasing any equipment or software. See below for the best equipment options.
Where: POS hardware/software company, merchant service provider, merchant equipment retailer
You can purchase a POS system from some merchant service providers who offer POS solutions with payment-processing hardware built in. You can also purchase the hardware you'll need for your POS system from an equipment retailer.
Physical Credit Card Terminals
Credit card terminals are used with digital or electronic cash registers in many businesses. Merchants receive a credit card terminal when they sign up for a merchant services account, and can be utilized in conjunction with a virtual terminal.
Where: Merchant service provider or merchant equipment retailer
Some merchant service providers offer a free payment gateway in addition to free equipment to merchants who sign up for a new account. Others charge for credit card processing equipment but offer free yearly upgrades to newer equipment. Merchants can purchase additional credit card readers or virtual terminals directly from their service provider.