by Marketing Department September 20, 2013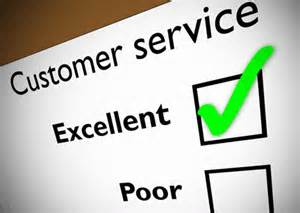 Last Updated: November 5, 2020
Century Business Solutions: The preferred payments provider in Canada and the United States throughout the transportation and chauffeured services industry.
We currently process for the National Limousine Association (NLA) and are also the preferred provider of merchant services for all NLA members.
Being the trusted and preferred payments provider for organizations within the transportation and chauffeured industry, Century Business Solutions currently processes for some of the most reputable companies and organizations in the industry. Century Business Solutions has worked extremely hard to earn the trust of operators and owners with a reputation as one of the most transparent and honest merchant services providers in the payment industry. Aside from our integrity, Century Business Solutions offers incredible 24/7 support at no additional cost without contracts or hidden fees. We believe that every processor should earn your business every month, not every couple years. We let our integrated solutions and superior support speak for themselves.
Preferred Payments Provider For:
Century Business Solutions currently offers free integrated credit card modules that work right inside of the reservation software listed below:
Livery Coach

LMS

FASTTRAK Cloud

Hudson Group

LimoMagic

Limo Anywhere

Corporate Car Online

Odyssey/GT3

Trip Tracker

Alert
As the preferred payments provider of the transportation and chauffeured services industry, Century Business Solutions focuses on the operators; carefully listening to their suggestions, problems, and software concerns so that we can address them as quickly as possible. Century Business Solutions prides itself on being a technology-based merchant processor that has had a consistent presence in organizations and associations across the country since the company's existence. As the preferred payments provider in the transportation industry, we understand what's important to operators and what they need. We have been an active member in multiple transportation organizations and associations including the NLA, GCLA, VLA, CLA, and NELA since our company's existence.
Century Business Solutions has become the chosen payments provider by partnering with the best, most credible, and most popular reservation systems used by operators across Canada and the United States. We offer unique integrated solutions and simple plugins that streamline your work, reduce tedious work, and increase savings so you can keep more of what you earn.
Allow Century Business Solutions to manage your business merchant accounts and you will enjoy benefits such as:
A proactive chargeback management team whose mission is to help you implement preventative measures to reduce chargebacks and resolve payment issues.

Level III processing for maximum savings.

NO hidden or miscellaneous fees.

Next-day funding.

Compatibility with Payflow Pro (PayPal), Authorize.net, CyberSource, PC Charge, IC Verify, Orbital, and many others.
Integrated processing solutions through QuickBooks, Sage 50 (Peachtree), Sage 100 Standard (MAS 90), Sage 100 Advanced (MAS 200), and many others.


On-premise IT support to ensure PCI compliance.
Subscribe for more content like this
Get the latest updates and trends in the world of business.
Share