[fusion_builder_container hundred_percent="yes" overflow="visible"][fusion_builder_row][fusion_builder_column type="2_3″ last="no" class="" id=""]
Vape Shop Credit Card Processing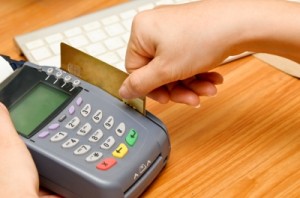 Are you a manufacturer, distributor, or a retailer of smokeless vaporizers in need of credit card processing for your business? Century Business Solutions is here for you.
At Century Business Solutions, we assist all types of businesses in getting set up with merchant accounts. With our many banking partners in the United States and Canada, we are able to offer Vape shop credit card processing merchants more competitive costs than most other merchant services companies.
As a business owner in this niche, you're already aware of the growing trend in the use of tobacco alternatives and need a reliable processing solution for your business. We have been able to get many vape businesses approved for low rate credit card processing and we are confident that we can do it for your business as well, whether you are a retailer, manufacturer, or distributor. From face-to-face swiped transactions to smart phone card processing to e-commerce payment processing or an integrated payment solution, a CBS vape merchant account will simplify payment processing for your business.
Special benefits of our vape shop credit card processing solutions
Obtains the lowest base costs on all types of credit and debit cards automatically
$0 installation, upgrade, and customer support charges
1 Statement, 1 point of contact, 1 monthly fee charge
Our virtual gateway, eBizCharge, with unlimited batch history and custom reporting tools
A mobile app for trade show and on-the-go transactions
Unlimited customer service from our headquarters in Irvine, CA–never outsourced
Vapeshop POS Solutions
We do offer SmartWerks POS solution for VapeShops as a low cost cloud based point-of-sale and inventory management program for vape shops. Click here to learn more. [/fusion_builder_column]
[fusion_builder_column type="1_3″ last="yes" class="" id=""][vfb id=8][/fusion_builder_column][/fusion_builder_row][/fusion_builder_container]