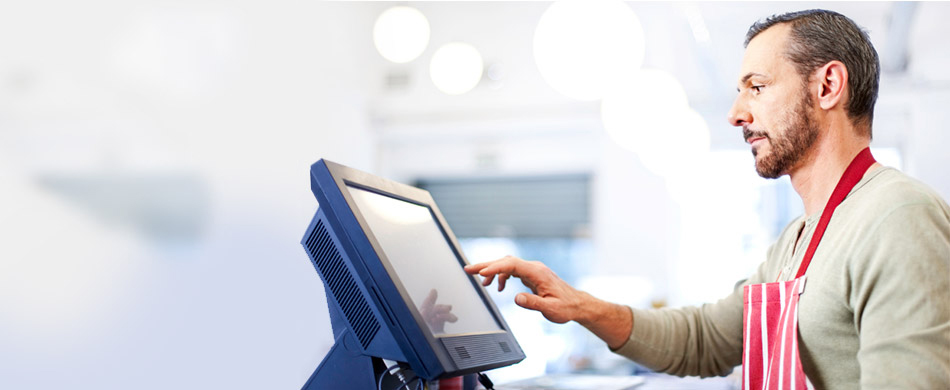 Small retailers should strongly consider using a point of sale. With a POS system, small business owners are given a sense of sanity because of the ease of technology. It is important to instead focus on what retailers have to do day-to-day, rather than focusing on what the technology does.
Transactions are attached to a computer via POS systems, which perform much more than simply ringing up sales. They amass vital, real-time information about your inventory and customers.
When looking for a POS System, it is important to look at the three following factors:
1. Inventory with a POS System

All POS systems ring up sales and track inventory. However, a good POS System will enable you to assess your inventory easily and thoroughly. You should be able to set alerts for items running low, readily add new items when they come in, account for back-orders, and even generate purchase orders to send to vendors.
2. Ease of Use vs. Functionality
When your orders become more complex, your point-of-sale will need more features. Consider as well the time needed to bring new employees up to speed and the time you'll invest training them—the best systems offer a balance of both.  Also, consider a POS system that can offer integrated credit card processing.  Programs like QuickBooks, Peachtree, MAS 90, MAS 500, Navision, SAP Business One, and NetSuite offer great convenience to merchants who choose to utilize their native and alternative credit card processing features.
3. Start small: Grow with your Needs
If you are on a tight budget, you can begin with a basic setup*: POS software running on a PC with just a drawer and receipt printer. Later on, you can add on as your needs dictate, perhaps a bar code scanner and credit card reader to begin with, then add an inventory tag printer, pole display, or PIN debit pad. Also, you should pick a system, based on your needs, that doesn't require having someone set it up for you, which can add thousands of dollars to the cost.
At the core of these systems are a standard-issue computers running specialized POS system software, usually with a cash drawer and receipt printer, and often with a bar code scanner and credit card reader. As a business owner, you benefit from the ability to get an immediate, up-to-the-minute, accurate assessment of your inventory.
Each time you check out a customer, the items in the transaction are immediately subtracted from your inventory list, which is maintained on the system's hard drive. Keeping track of the thousands of items that make up a small business can be a real chore. However, consistently keeping hard-to-find items in stock can add up to a competitive advantage over much larger competitors. A good POS system can help keep this advantage by allowing you to set an alert that lets you know when a given item is at the re-order point. Off-hours, you can run a report that gives you inventory activity for the day, week or month.
Taking inventory is one of the most time-consuming and labor-intensive tasks every store owner faces. It is also one of the most crucial. Having too much stock, or too little, is costly. While having a POS system track your inventory does not substitute for a physical inventory count, as a result, many business owners find they can reduce the number of times each year they must conduct this time-consuming task. In addition to tracking inventory, a good POS system will help you know who your best customers are and what they like.
What it comes down to is this: In a well-run business, the POS system is more than just the place where the money comes in. With the right equipment, it becomes your strategic service center, the place that will help you grow your business and keep your customers coming back. Find out more about why a POS system is important here.