[fusion_builder_container hundred_percent="yes" overflow="visible"][fusion_builder_row][fusion_builder_column type="2_3″ layout="2_3″ last="no" class="" id="" min_height="" hover_type="none" link="" border_position="all"][fusion_text]
Is GSA Credit Card Processing Right for You?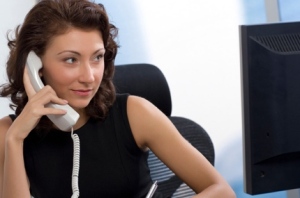 If you're a government vendor, one of the things you dread is accepting credit card payments.  GSA credit card processing always involves either an obscenely high processing cost or staying at least five minutes after work per invoice to enter around ten extra fields of information, none of which is sitting right in front of you.  It's a big mess, but you've taken it for granted as part of the job.
But, what if there were a way to give you the same GSA credit card processing prices you get from entering the extra information without doing the extra work?  Or, what if there were a way for you to keep your procedures exactly the way they were – or simplify them – but pay a lower price to accept GSA credit cards?
Century's GSA Card Processing Solutions Lower Costs and Save Time
Century Business Solutions provides payment processing plugins that work within and alongside common accounting programs like QuickBooks, Peachtree, MAS 90, and many others, that obtain the lowest base costs on GSA credit cards automatically.  That means no extra work for you, and the best costs possible for those particular types of credit cards – and business-type cards as well.
GSA Credit Card Processing ERP Plugins
You can use any of our software plugins to help with your processing, if you'd like:
eBizCharge Virtual Gateway
Our back-end gateway, eBizCharge, packs these great additional features to help your processes around the office:
View your batch in real time
45+ different search criteria for past transactions
Unlimited batch history
Easily issue credits and voids
Receipt emailing features
Customizable reporting tools
PCI compliant
All Century Clients Benefit From:
No installation cost for eBizCharge
No annual maintenance cost for eBizCharge
No upgrade cost for eBizCharge
Unlimited, 24/7 eBizCharge support
Get Started Today
Use the form to your right to get in touch with us, and we'll show you much one of our GSA credit card processing solutions can help you.
[/fusion_text][/fusion_builder_column][fusion_builder_column type="1_3″ layout="1_3″ last="yes" class="" id="" min_height="" hover_type="none" link="" border_position="all"][fusion_text][vfb id=43][/fusion_text][/fusion_builder_column][/fusion_builder_row][/fusion_builder_container]