Accept credit card payments inside LabWorks with EBizCharge
Accept credit card payments inside LabWorks with EBizCharge
Century Business Solutions offers robust point of sale solutions through our strategic partnership with LabWorks. EBizCharge for LabWorks maximizes savings and increases workflow efficiency using advanced payment processing software paired with a 24/7 in-house support team.
With the fully customized management point of sale solution from LabWorks, you can:
Take orders
Track orders
Manage tiered pricing and invoicing
Generate comprehensive reports
Automate and organize your photo lab
LabWorks already comes fully equipped to handle the workflow of most photo imaging labs, but if you want additional features or functionality, you can add on modules to more closely fit your needs. One of these additional modules is the credit card module by Century Business Solutions.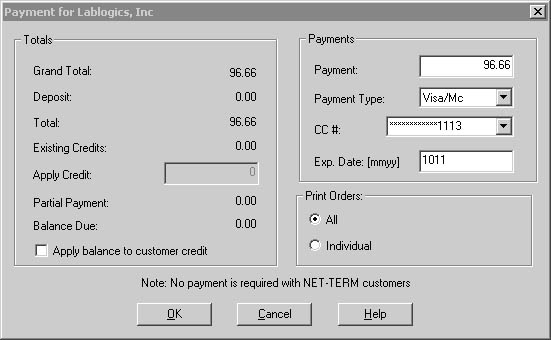 Processing credit card transactions with EBizCharge:
The EBizCharge payment gateway from Century integrates with LabWorks to make payment processing seamless, less expensive, and more efficient for your business. Using EBizCharge for LabWorks reduces processing fees and employs a host of features that make accounting and reconciliation frustrations a thing of the past:
Lowest rates on all cards
Next-day funding
Flat rate pricing
24/7 free support
Mobile processing
Chargeback management
Unlimited batch history and custom reports
Learn more about LabWorks and how it can benefit your business.

We take data security seriously.
We utilize the latest data security techniques like tokenization and encryption, and our cloud-based payment gateway stores sensitive information offsite, eliminating your liability.

We believe support should be on-demand.
Our support team is free, in-house, and located in beautiful Irvine, California. Questions? We've got answers. No call centers, no long wait times—just the help you need, right when you need it.