The Guide to Choosing Merchant Card Services

A very common approach for merchants new to the merchant card services industry is to choose a provider solely based upon price. Although competitive rates are important, price is also one of many factors that should be considered. However, since other salient variables are unknown at the time, price usually ends up being the primary driver which can lead to some larger and more costly challenges. Even those that have years of experience with credit card processing do not understand enough to successfully negotiate good pricing.
More experienced merchants better understand technical capabilities, security and compliance implications, underwriting and risk management, products and solutions, customer support, and rate disclosure practices. Before you decide what you may want to consider when choosing a merchant card services provider, let me quickly provide some context about the different types of providers.
There are two types of merchant card services providers: processors and ISOs
There are two primary types of providers—processors and ISO's (re-sellers for processors). What you can take away is that ISO's can be just as good if not better than merchant card services processors in providing high value processing solutions. This can be counter intuitive to some who run with a 'cut out the middleman' thought process.
Don't let price be your primary decision making factor
It's understandable that watching your costs is one of the most important parts of your business, but don't let it be the primary driver when choosing a merchant card services provider. Providers know this and so to appeal to your needs, they advertise rates and fees that are not all inclusive. This industry is so competitive and the margins that merchant processors make are so small, get a competitive rate, but focus your energy on larger and more important issues. If you're not convinced and still want to pursue price as your sole decision making factor, just know that the 'creative' selling strategies being used by some are really just part of a larger, and accepted culture in the industry.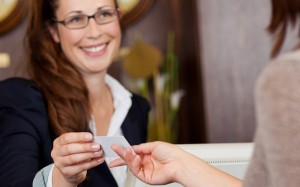 Not all providers are made equal
Not all merchant card services providers are made equal. Some only focus on specific business types while others are generalists. Some are upfront and straightforward while others are not. Some have best in class solutions while others have standard services. It will be helpful to ask the sales person you're dealing with about their current customer portfolio to get an idea of the types of specializations they've developed.
Try not to piece different solutions together – find one provider that can meet all your needs
If your business is selling goods and services online you may need PCI compliant storage of credit card information, a payment gateway, virtual terminal, and risk and fraud management. Which services you need depend on your acceptance channels such as website, phone, fax, mail and in store. Make sure your provider can not only do all of those things – but do them well. Ask to look at their solutions before committing.
Research about prospective providers and gain a level of trust
This industry is fundamentally very complex. As a business owner, you won't have time to learn or keep up to date on everything going on in the payment processing industry. You will need to work with a company that won't take advantage of your limited understanding. One of the best indicators is to evaluate whether or not they are upfront with their prices and capabilities. For example, if they list their fees on their website, do they disclose all fees or is it bait and switch.
Other Suggestions
Ask good and thorough questions in the beginning of a relationship to find out what your merchant card services provider's capabilities are. Ask them to thoroughly explain all fees, rates, and conditions. Ask them if they have experience with different products and services and then ask for examples of when and where they previously implemented it. Try to avoid getting into a relationship where your vendor runs out of steam right after the most basic service is in place. In addition, there is a whole additional layer of value added services that your business can benefit from in partnering with a more sophisticated merchant card services provider.