[fusion_builder_container hundred_percent="no" equal_height_columns="no" menu_anchor="" hide_on_mobile="small-visibility,medium-visibility,large-visibility" class="" id="" background_color="" background_image="" background_position="center center" background_repeat="no-repeat" fade="no" background_parallax="none" parallax_speed="0.3″ video_mp4="" video_webm="" video_ogv="" video_url="" video_aspect_ratio="16:9″ video_loop="yes" video_mute="yes" overlay_color="" video_preview_image="" border_size="" border_color="" border_style="solid" padding_top="" padding_bottom="" padding_left="" padding_right=""][fusion_builder_row][fusion_builder_column type="1_1″ layout="1_1″ background_position="left top" background_color="" border_size="" border_color="" border_style="solid" border_position="all" spacing="yes" background_image="" background_repeat="no-repeat" padding="" margin_top="0px" margin_bottom="0px" class="" id="" animation_type="" animation_speed="0.3″ animation_direction="left" hide_on_mobile="small-visibility,medium-visibility,large-visibility" center_content="no" last="no" min_height="" hover_type="none" link=""][fusion_text]
QuickBooks Integration from Century Business Solutions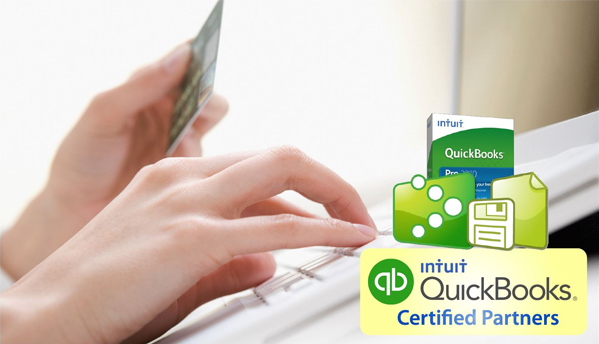 Accept electronic payments easily, securely, and cheaply—all right inside QuickBooks with a QuickBooks integration.
As developers for QuickBooks, we have the perfect credit card processing solution for you. Now, with our full integration, you can accept payments from customers using credit cards, debit cards, and checks, eliminating double-entries, errors, and worry from your office life.
Increase your efficiency
With a QuickBooks integration, all of your invoices and books are updated automatically upon receipt of payment, truly making accepting payments a one-step process—no more double-entries. Just enter, click, and you're done.
The best processing rates in the industry
No nightmare scenarios
Our integration stores your customers' data on secure off-site servers, so you can access it easily for recurring payments and never have to worry about liability for a data breach.
Additional benefits of using Century's QuickBooks integration:
Easy searching—browse your transaction history over the entire life of your account with over 60 different criteria.

Receipts and payment links—email customers receipts automatically, or send them quick, secure links that send payments right to QuickBooks.

No software upgrade fees, installation fees, or support fees.

Our client support team is available 24 hours a day, based entirely in Irvine, CA. No outsourcing at all.
Watch a video about our payment processing solution for QuickBooks:
Use the sidebar to your right to request a free 15-minute demo and we'll contact you to schedule time that works best for you.
[/fusion_text][/fusion_builder_column][/fusion_builder_row][/fusion_builder_container]