[fusion_builder_container hundred_percent="no" equal_height_columns="no" menu_anchor="" hide_on_mobile="small-visibility,medium-visibility,large-visibility" class="" id="" background_color="" background_image="" background_position="center center" background_repeat="no-repeat" fade="no" background_parallax="none" parallax_speed="0.3″ video_mp4="" video_webm="" video_ogv="" video_url="" video_aspect_ratio="16:9″ video_loop="yes" video_mute="yes" overlay_color="" video_preview_image="" border_size="" border_color="" border_style="solid" padding_top="" padding_bottom="" padding_left="" padding_right=""][fusion_builder_row][fusion_builder_column type="1_1″ layout="1_1″ background_position="left top" background_color="" border_size="" border_color="" border_style="solid" border_position="all" spacing="yes" background_image="" background_repeat="no-repeat" padding="" margin_top="0px" margin_bottom="0px" class="" id="" animation_type="" animation_speed="0.3″ animation_direction="left" hide_on_mobile="small-visibility,medium-visibility,large-visibility" center_content="no" last="no" min_height="" hover_type="none" link=""][fusion_text]
Payment processing Add-on for QuickBooks
The QuickBooks credit card processing enhancement is designed to make your favorite accounting system capable of processing payments in a very cost-effective and efficient way. This simple QuickBooks add-on marks your invoices as paid and balances your general ledger, saving you valuable time every day. Our QuickBooks credit card processing module is designed as an alternative to Intuit Merchant Services.
You can process credit card transactions at any or all of these four stages:
Sales Order

Sales Receipt

Invoice

Received Payments

Credits and Refunds
Features of the QuickBooks credit card processing integration:
Posts payments automatically in Accounts Receivable (AR) and General Ledger (GL)
Marks invoices as "PAID" upon transactions' approval
Email invoices to the customers for immediate payment. Once paid, the payment gets posted to QuickBooks
Stores customer card information on our PCI-compliant server.
Additional benefits:
Get funded the next day
Flat rate pricing options
NO daily discount (fees debited once a month only).
NO installation fees and NO software update fees.
Create customized reports with 45+ search criteria
View your entire batch history, unlimited
Unlimited 24/7 customer service provided by our in-house client services team.
We can qualify your transactions at optimized interchange levels, which means you get the lowest base costs for all types of credit cards–especially business-type cards and government cards–all the time, automatically.  Rest assured you get the lowest prices as well as the most convenient solution available.  Use the sidebar on your right to request a QuickBooks credit card processing walkthrough and we'll be in touch with you shortly.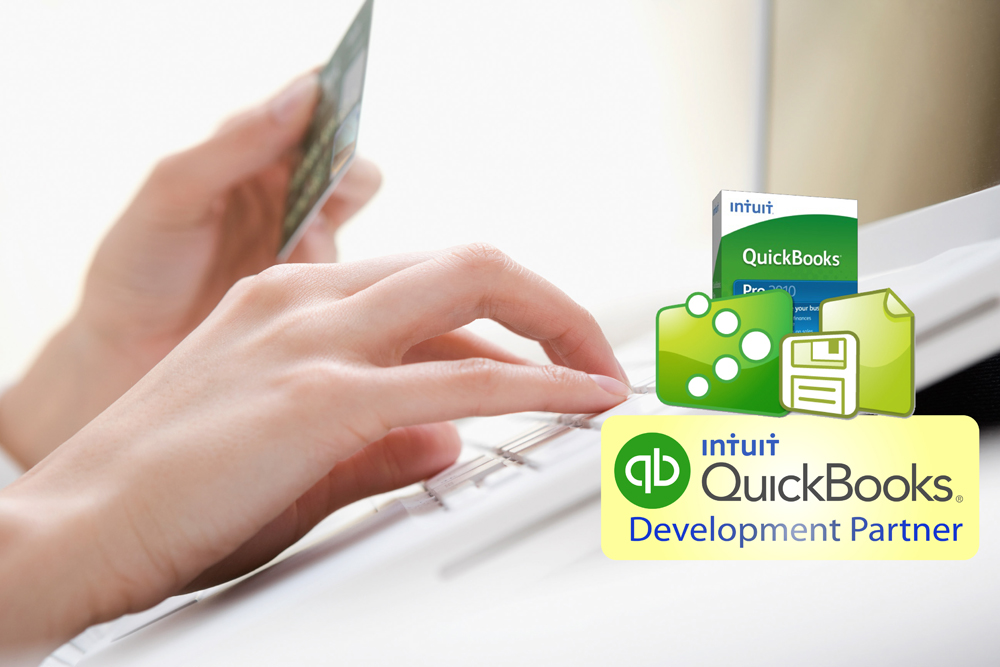 [/fusion_text][/fusion_builder_column][/fusion_builder_row][/fusion_builder_container]