As of June 1, 2018, Intuit discontinued its merchant services for Canadian merchants using QuickBooks Desktop 2015, including Pro, Premier, Premier Accountant, Enterprise Solutions, and Enterprise Accountant Edition.
Canadian users of Intuit Merchant Services are no longer able to process credit card transactions through QuickBooks Desktop 2015.
In order to continue accepting credit cards, we suggest finding an alternative payment solution that integrates with QuickBooks Desktop 2015, such as EBizCharge.
Integrating your credit card processing with QuickBooks will streamline your workflow and reduce credit card processing fees. When you accept credit cards directly in QuickBooks, you eliminate double data entry and cut several steps out of the accounting process. In some cases, QuickBooks integrations also reduce processing costs by qualifying credit cards at lower rates.
Here are some factors to consider when choosing a QuickBooks payment processor and payment integration.

What to look for in a QuickBooks payment processor
Flat rate pricing options
Many credit card processors offer only one pricing structure: tiered pricing. Tiered pricing is infamous in the credit card processing world as the least transparent—and least fair—pricing structure.
Instead of settling for high tiered pricing rates, choose flat rate pricing to get the lowest QuickBooks payment processing fees. With flat rate pricing, your payment provider will examine your previous processing history to better understand how you typically process credit cards, including average transaction amounts and which types of cards you process. They'll come up with one set rate that will guarantee a cost savings. Flat rate pricing leaves you with simple monthly statements and the knowledge that you're saving money every month.
24/7 customer support
Make sure that the QuickBooks payment provider you choose offers exceptional support. A great customer support team should be in-house and available 24/7. If an issue comes up, your support team should help you resolve it quickly. Also, look for chargeback management services that notify you when chargebacks occur so you can address the issue.
PCI-compliant payment gateway
Payment gateways facilitate credit card transactions by linking transaction information between the credit card network and the card issuing bank to authorize payment. Once payments are approved, payment gateways pass funds from your customer's credit card into your merchant account.
Since this process deals with sensitive credit card information, it's important to make sure that data is handled with a PCI-compliant payment gateway. If your company accepts credit cards, you must meet the Payment Card Industry Data Security Standard (PCI DSS). If not, your business and your customers are at risk.
Processing with a PCI-compliant payment gateway minimizes security risks and protects your business from hefty fines. In fact, not being PCI compliant could cost your business as much as $500,000 per month in fees. (Source)
Customer payment portal
A customer payment portal, such as EBizCharge Connect, allows merchants to upload invoices to a secure, web-based portal. Customers can make full or partial payments on single or multiple invoices at their convenience.
Look for a customer payment portal that integrates with QuickBooks Desktop 2015. Paid invoices should be synced to QuickBooks and payments should be posted to your invoices, accounts receivable, and general ledger. Merchants should also be able to incorporate their company logo into the portal interface and embed the payment portal into their company website.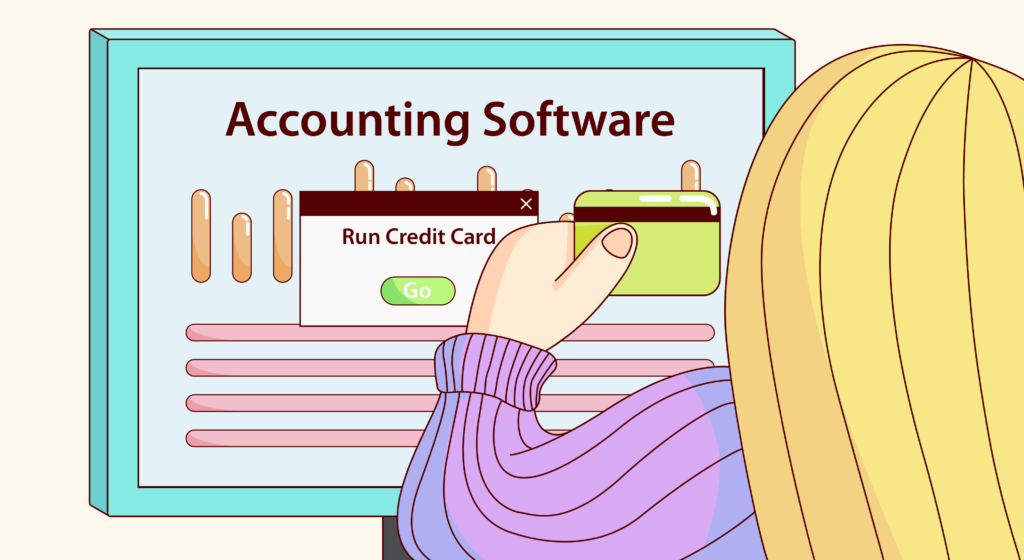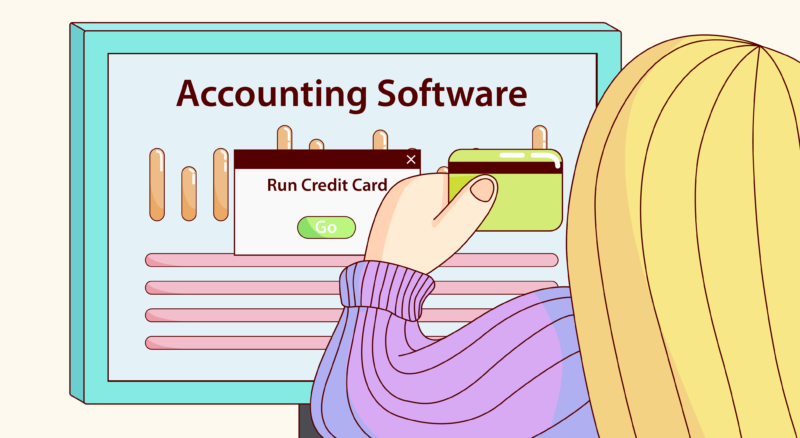 When it comes to the QuickBooks payment integration, look for these features:
Zero or low cost
Though prices for QuickBooks payment integrations vary across the market, it's possible to find a quality integration at a low cost. As you shop, keep in mind that you don't have to pay a huge sum of money for a payment integration. Several processors will give you the integration as a free bonus when you sign up for their processing services.
Ability to process credit cards in multiple stages
Your payment integration should give you the flexibility to run credit cards from multiple stages in QuickBooks. Look for an integration that allows you to process credit cards in these stages: Sales Orders, Sales Receipts, Invoices, Receive Payments, and Refunds and Credits.
Automatically marks invoices as paid and posts payments to AR and GL
A payment integration should not only allow you to accept credit cards within QuickBooks—it should streamline the accounts receivable process. Find an integration that automatically marks invoices as paid and updates your AR and GL.
Stores multiple credit cards per customer
Integrations that allow you to save multiple payment methods per customer streamline payment acceptance even further. The ability to safely store customer payment information will save you time when processing orders for repeat customers.
Get an alternative to Intuit's Canadian Merchant Services for QuickBooks
Intuit has discontinued its merchant services for Canadian merchants using QuickBooks Desktop 2015, but there are still plenty of other payment processing options to choose from.
With these tips, you can get the best QuickBooks payment integration for your business and enjoy lower processing fees, 24/7 support, and a PCI-compliant payment gateway.