Epicor is a future-focused ERP provider committed to delivering flexible software that fits clients' current needs while allowing for growth and expansion. Their focus on these qualities as a company has led to the development of an easy-to-use ERP platform that promotes collaboration, automation, and adaptation.
When you're searching for an ERP solution that will offer the greatest benefit for your business, Epicor offers six questions that can help guide your decision. But if your business accepts credit cards, finding and implementing an ERP solution like Epicor is only half the battle. You'll also need to choose a payment integration in order to enable Epicor credit card processing.
Payment integrations eliminate several steps in the accounting process by transporting data between your ERP platform and payment gateway and automatically updating your invoices, accounts receivable, and general ledger when payments are received.
Finding an integration that works seamlessly with your accounting solution can quickly become an ordeal. Fortunately, you can use those same six questions to point you toward a credit card processor that will lower your rates, keep your data safe, and simplify your billing workflow so that you have more time, energy, and resources to invest in growing your business.
Here's how to find the best option for Epicor credit card processing.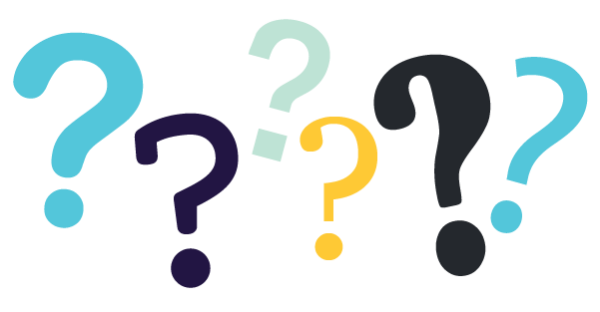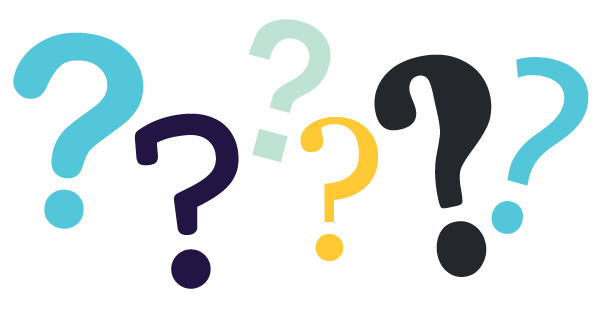 Question 1: What is your vision for the future of my industry?
It's not enough for a payment processor to simply enable credit card transactions. The provider should understand your industry in order to anticipate challenges and facilitate your business' continued success by easing pain points and adding value with forward-thinking functionality.
Choosing a processor that offers industry-specific payment integrations, a knowledgeable support team, and in-house developers dedicated to continual innovation will put you and your business in a competitive, future-ready position.
Question 2: Why should I choose to partner with your organization as my payment integration provider?
Many payment processors bait prospective clients with enticing deals and impossibly low rates—but if it sounds too good to be true, it probably is. A payment integration provider worth partnering with will offer you a transparent pricing plan with no hidden fees for installation, maintenance, or upgrades.
Credit card processing isn't free, but the right payment processor will deliver a cost-effective solution with straightforward monthly statements. You won't be locked into a contract, and you'll be able to see the benefits for yourself month over month.
Question 3: What is your security model, and how do you protect my systems?
The advent of EMV chip cards forced hackers to seek out new venues for data exploitation. It's more crucial than ever to make sure your customers' sensitive information is safely stored offsite to limit your liability and risk of fraud. As a business that accepts credit cards, you're also required to maintain PCI compliance. These rigorous standards may seem daunting, but failure to comply can result in hefty fees and reputation-tarnishing security breaches.
A good payment processor will protect your customers' data with encryption and tokenization, keep it stored in the cloud, and adhere to PCI and TLS 1.2 standards. This multilayered approach to payment security will deter hackers and give your customers peace of mind when conducting transactions with your business.
Question 4: How do you build trust and confidence into every aspect of my customer experience?
Honesty is an increasingly rare trait in the digital age, where anything can be perfectly packaged and presented to reflect value that doesn't actually exist. Its rarity, however, only makes it easier to spot. A trustworthy payment processor consistently delivers on promises and earns positive reviews across all platforms.
Exceptional customer support should be a given, not an afterthought. Find a payment integration provider with a readily available, in-house team and a designated point of contact for your account. That way you'll be able to reach someone easily when you need help or have a question, and you'll know that they understand your business and can provide meaningful insight.
Question 5: In what ways have you proven the value of your payment integration?
A payment processor's reputation should speak for itself. If it provides the bare minimum, it won't be spoken of highly or recognized as a strong competitor in the payments space. An integration that works seamlessly with other software, offers unparalleled functionality, and saves significant time and money will be well-regarded by businesses in the industries it serves.
Customer retention, awards, and company growth also speak to the value of a payment integration. A client-focused payment processor will regularly ask for feedback to create new integrations and develop new options for convenient payment acceptance, always seeking progress that benefits all parties.
Question 6: What benefits can I expect from your payment integration, and how would I measure success?
In addition to transparent pricing, automatic payment synchronization, data security, and excellent support, a good payment integration for Epicor credit card processing will offer features like email pay, a customer payment portal, unlimited transaction history, custom reporting options, next-day funding, fraud prevention modules, and recurring billing capabilities.
These benefits will substantially lower the amount of time you have to spend on accounting tasks, make collecting payments easier for you, and give you the information you need to make decisions that inform the future of your business.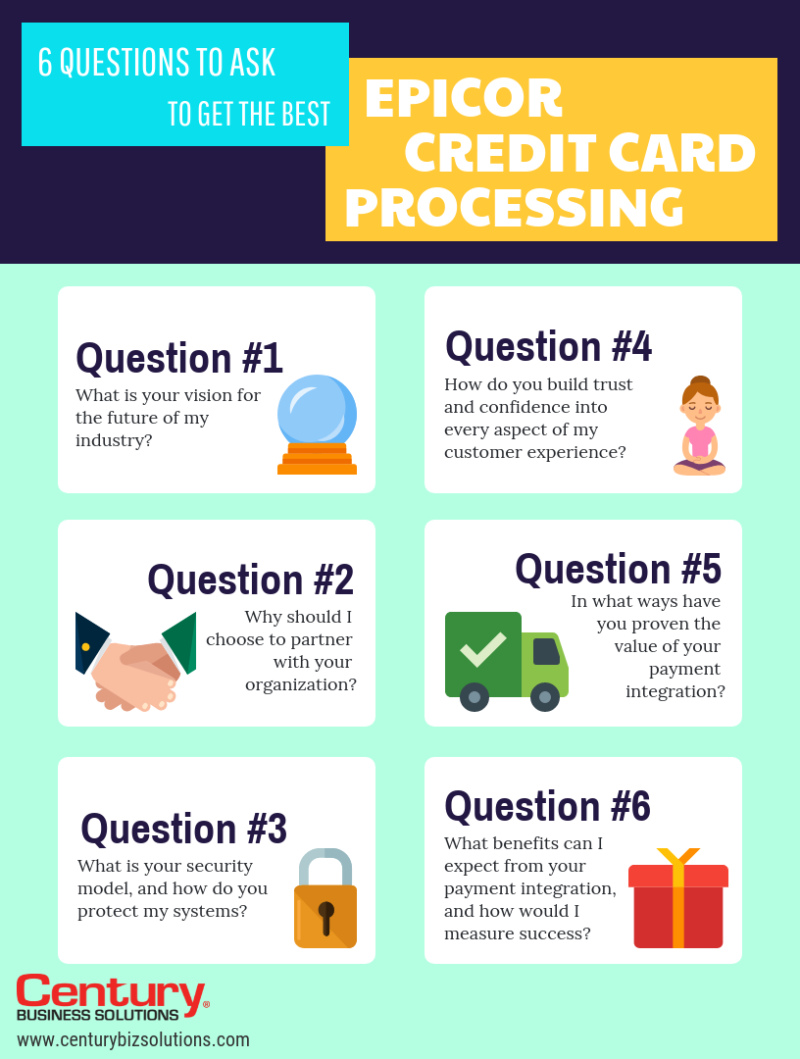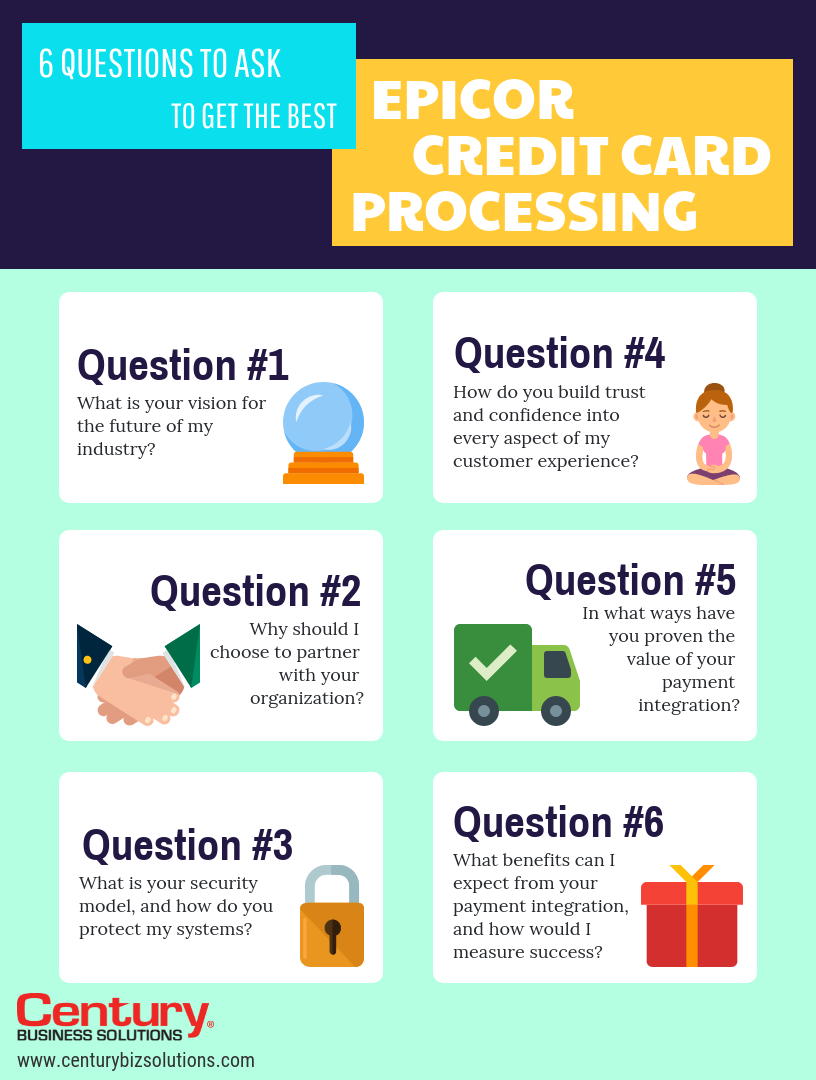 Find a solution that grows with you
A quality payment processor can transform your business for the better, while a bad one can create countless headaches. These six questions will guide you in your search. But before you venture out into the great unknown, check out EBizCharge. It's an all-in-one payment processor, gateway, and Epicor integration that can reduce your payment processing costs, cut down on double data entry and human error risk, and eliminate the need for manual reconciliation.
Plus, EBizCharge integrates with a variety of ERP systems. If your business ever outgrows Epicor, you can take EBizCharge with you to your next platform.
We'd love to show you how it works. Contact us to schedule a demo today!