Acumatica Cloud ERP is a business platform with a mission: to empower customers to transform their business. The fastest-growing cloud ERP company with over 5,200 customers worldwide, Acumatica offers a full suite of business management applications backed by an expert support team. These applications enable Acumatica clients to manage their inventory, increase their productivity, improve their cash flow, adapt to change, and respond quickly to customer inquiries, among other benefits.
"[We] went from about a five-day [invoice] tracking process down to a day and a half. By switching to Acumatica, we were able to have one person handle all of our AR and our AP, and use that extra role in a more effective way." [Valarie Groves, Aditi Staffing]
As automation gains a solid foothold in the accounting space, it's vital to streamline your business' processes so that you can focus on imparting maximum value to your customers through innovation, adaptation, and relationship building. Regardless of the size of your business, you need an Acumatica payment integration that enhances the ERP platform's features and simplifies payment acceptance.
Choose a payment solution that matches the robust functionality of the cloud ERP to optimize productivity and take full advantage of the offered benefits. Limited reporting tools, lacking search functionality, and subpar transaction management could slow your accounting team down and hinder your business' growth.
Here's what to look for.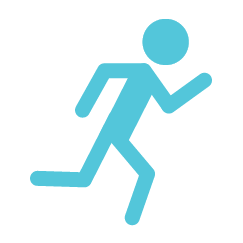 1. Accessibility
With Acumatica Cloud ERP, you can access your data through a web browser from anywhere with an internet-connected device. EBizCharge takes this capability to the next level by equipping you to accept and manage credit card payments at any time, on any device. View your inventory, update your customers' information, and take credit card payments on the go: in the field, at tradeshows, and on the showroom floor.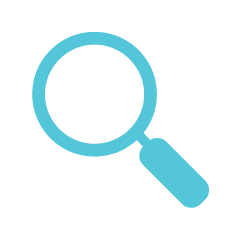 2. Visibility
Your Acumatica payment integration might offer hassle-free payment acceptance, but how easily can you view transactions after you've processed them? EBizCharge provides unlimited transaction and batch history coupled with powerful search functionality, so you can find the invoice you're looking for with a few keystrokes.
Acumatica Cloud ERP allows administrators to set varying levels of access for different team members. Likewise, administrators can assign users and set access limits within EBizCharge to ensure that team members have the information and capabilities they need to perform their jobs effectively.
3. Flexibility
The advent of automation and AI has begun to transform the accounting profession. Delegating menial tasks to machines frees up team members to focus on the more human side of business, but it also changes established processes and necessitates versatile software. That's why Acumatica is designed to adapt, so that your business can continue to thrive even as the economy evolves.
But can the same be said about your payment integration? Behind EBizCharge stands an exceptional in-house development team that proactively creates new plugins and integration versions to maintain your seamless transaction experience—with no additional charges for upgrades or support. If you need custom options or greater functionality for your business, they'll work with you to design a solution that keeps pace with your ERP system.
Another benefit of EBizCharge is scalability. With over 50 integrations to leading ERPs and accounting systems, EBizCharge can grow with your business. If the time comes to switch to a different system, you can take EBizCharge with you and integrate it with your new platform just as painlessly.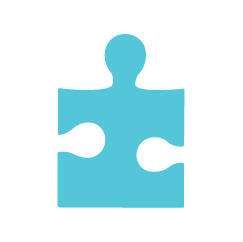 4. Compatibility
Acumatica offers cutting-edge technology in a customer-friendly format, but your ERP experience won't feel friendly or simple if your payment gateway and your payment processor don't integrate and communicate seamlessly. Instead of trying to cobble together a system with multiple entities that may not be completely compatible, you can cut down on the runaround (and the number of people you have to contact if something isn't working right) by choosing an Acumatica payment integration that provides both the processor and the gateway—like EBizCharge.
PCI compliant and EMV compatible, EBizCharge streamlines your accounting process for frictionless payment acceptance for both you and your customers.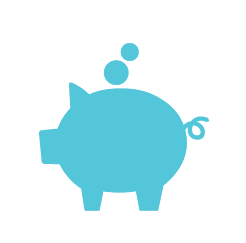 5. Affordability
Some payment integrations will save you money, but not time. Others will save you time, but not money. With EBizCharge, you don't have to choose. It's designed to obtain lower base processing charges by pulling more line-item transaction details from each credit card payment. By increasing the security of your transactions, EBizCharge can significantly reduce your monthly fees. EBizCharge will also speed up your billing workflow and help your business receive funds faster.
Data breaches are costly events, in terms of both monetary and credibility loss. Few small businesses can afford that kind of damage. EBizCharge employs the most up-to-date security methods to keep your sensitive data safe and protect your business from noncompliance fees. It also offers 18 different fraud prevention modules, allowing you complete control over the transactions you accept. You can rest easy and your customers can shop securely with this Acumatica-certified, customer-validated payment integration.
Dive right in
Are you ready to see how EBizCharge can enhance Acumatica Cloud ERP? Contact us for a cost savings proposal today! With an easy installation process and no development delay, you could be using Acumatica to its full potential in no time.