[fusion_builder_container hundred_percent="no" equal_height_columns="no" menu_anchor="" hide_on_mobile="small-visibility,medium-visibility,large-visibility" class="" id="" background_color="" background_image="" background_position="center center" background_repeat="no-repeat" fade="no" background_parallax="none" parallax_speed="0.3″ video_mp4="" video_webm="" video_ogv="" video_url="" video_aspect_ratio="16:9″ video_loop="yes" video_mute="yes" overlay_color="" video_preview_image="" border_size="" border_color="" border_style="solid" padding_top="" padding_bottom="" padding_left="" padding_right=""][fusion_builder_row][fusion_builder_column type="1_1″ layout="1_1″ background_position="left top" background_color="" border_size="" border_color="" border_style="solid" border_position="all" spacing="yes" background_image="" background_repeat="no-repeat" padding="" margin_top="0px" margin_bottom="0px" class="" id="" animation_type="" animation_speed="0.3″ animation_direction="left" hide_on_mobile="small-visibility,medium-visibility,large-visibility" center_content="no" last="no" min_height="" hover_type="none" link=""][fusion_text]

Exact Macola Credit Card Processing
Together with Exact software reseller and consultancy firm The Attivo Group, we will demonstrate the functionality of our credit card processing plugin for Exact Macola 10, Exact Macola ES, and Exact Macola Progression at Exact Evolve.  As one of the few vendors to offer a credit card processing solution that works with Exact Macola, we're looking at the upcoming conference as a great opportunity to expose other businesspeople to the power of integrated payment processing.  Commonly, business owners are too busy to set aside time to explore Exact Macola plugins for credit card acceptance, so we hope the relaxed, casual environment of Exact Evolve will give us a better chance to meet with software vendors and enthusiasts from around the country.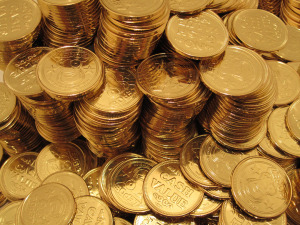 True Data Security with Tokenization
Another factor for consideration in some business owners' reluctance to seek out credit card processing solutions for Exact Macola, however, is our culture of data insecurity – a relatively recent development, at that.  At that, we're extremely glad to announce our payment processing solution for Exact Macola is PCI compliant and uses tokenization technology to scramble credit card data into a useless stream of numbers when it's being stored inside a server.  That way, if a hacker ever compromises one of our offsite servers, they wouldn't gain anything useable – only strings of random characters.  Tokenization by itself represents an enormous breakthrough in data processing technology, and we're very pleased to be able to offer it to our Exact Macola software clients at Exact Evolve.
[/fusion_text][/fusion_builder_column][/fusion_builder_row][/fusion_builder_container]