[fusion_builder_container hundred_percent="no" hundred_percent_height="no" hundred_percent_height_scroll="no" hundred_percent_height_center_content="yes" equal_height_columns="no" menu_anchor="" hide_on_mobile="small-visibility,medium-visibility,large-visibility" status="published" publish_date="" class="" id="" link_color="" link_hover_color="" border_size="" border_color="" border_style="solid" margin_top="" margin_bottom="" padding_top="" padding_right="" padding_bottom="" padding_left="" gradient_start_color="" gradient_end_color="" gradient_start_position="0″ gradient_end_position="100″ gradient_type="linear" radial_direction="center center" linear_angle="180″ background_color="" background_image="" background_position="center center" background_repeat="no-repeat" fade="no" background_parallax="none" enable_mobile="no" parallax_speed="0.3″ background_blend_mode="none" video_mp4="" video_webm="" video_ogv="" video_url="" video_aspect_ratio="16:9″ video_loop="yes" video_mute="yes" video_preview_image="" filter_hue="0″ filter_saturation="100″ filter_brightness="100″ filter_contrast="100″ filter_invert="0″ filter_sepia="0″ filter_opacity="100″ filter_blur="0″ filter_hue_hover="0″ filter_saturation_hover="100″ filter_brightness_hover="100″ filter_contrast_hover="100″ filter_invert_hover="0″ filter_sepia_hover="0″ filter_opacity_hover="100″ filter_blur_hover="0″ admin_label="Title" admin_toggled="no"][fusion_builder_row][fusion_builder_column type="1_1″ layout="1_1″ spacing="" center_content="no" link="" target="_self" min_height="" hide_on_mobile="small-visibility,medium-visibility,large-visibility" class="" id="" background_image_id="" hover_type="none" border_size="0″ border_color="" border_style="solid" border_position="all" border_radius_top_left="" border_radius_top_right="" border_radius_bottom_right="" border_radius_bottom_left="" box_shadow="no" box_shadow_vertical="" box_shadow_horizontal="" box_shadow_blur="0″ box_shadow_spread="0″ box_shadow_color="" box_shadow_style="" padding_top="" padding_right="" padding_bottom="" padding_left="" margin_top="0px" margin_bottom="0px" background_type="single" gradient_start_color="" gradient_end_color="" gradient_start_position="0″ gradient_end_position="100″ gradient_type="linear" radial_direction="center center" linear_angle="180″ background_color="" background_image="" background_position="left top" background_repeat="no-repeat" background_blend_mode="none" animation_type="" animation_direction="left" animation_speed="0.3″ animation_offset="" filter_type="regular" filter_hue="0″ filter_saturation="100″ filter_brightness="100″ filter_contrast="100″ filter_invert="0″ filter_sepia="0″ filter_opacity="100″ filter_blur="0″ filter_hue_hover="0″ filter_saturation_hover="100″ filter_brightness_hover="100″ filter_contrast_hover="100″ filter_invert_hover="0″ filter_sepia_hover="0″ filter_opacity_hover="100″ filter_blur_hover="0″ last="no"][fusion_text columns="" column_min_width="" column_spacing="" rule_style="default" rule_size="" rule_color="" hide_on_mobile="small-visibility,medium-visibility,large-visibility" class="" id="" animation_type="" animation_direction="left" animation_speed="0.3″ animation_offset=""]
by Marketing Department November 5, 2013
[/fusion_text][fusion_text columns="" column_min_width="" column_spacing="" rule_style="default" rule_size="" rule_color="" hide_on_mobile="small-visibility,medium-visibility,large-visibility" class="" id="" animation_type="" animation_direction="left" animation_speed="0.3″ animation_offset=""]
Last Updated: November 5, 2020
[/fusion_text][/fusion_builder_column][/fusion_builder_row][/fusion_builder_container][fusion_builder_container hundred_percent="no" hundred_percent_height="no" hundred_percent_height_scroll="no" hundred_percent_height_center_content="yes" equal_height_columns="no" menu_anchor="" hide_on_mobile="small-visibility,medium-visibility,large-visibility" status="published" publish_date="" class="" id="" link_color="" link_hover_color="" border_size="" border_color="" border_style="solid" margin_top="" margin_bottom="" padding_top="" padding_right="" padding_bottom="" padding_left="" gradient_start_color="" gradient_end_color="" gradient_start_position="0″ gradient_end_position="100″ gradient_type="linear" radial_direction="center center" linear_angle="180″ background_color="" background_image="" background_position="center center" background_repeat="no-repeat" fade="no" background_parallax="none" enable_mobile="no" parallax_speed="0.3″ background_blend_mode="none" video_mp4="" video_webm="" video_ogv="" video_url="" video_aspect_ratio="16:9″ video_loop="yes" video_mute="yes" video_preview_image="" filter_hue="0″ filter_saturation="100″ filter_brightness="100″ filter_contrast="100″ filter_invert="0″ filter_sepia="0″ filter_opacity="100″ filter_blur="0″ filter_hue_hover="0″ filter_saturation_hover="100″ filter_brightness_hover="100″ filter_contrast_hover="100″ filter_invert_hover="0″ filter_sepia_hover="0″ filter_opacity_hover="100″ filter_blur_hover="0″ admin_label="Main Content" admin_toggled="yes"][fusion_builder_row][fusion_builder_column type="1_1″ layout="1_1″ spacing="" center_content="no" link="" target="_self" min_height="" hide_on_mobile="small-visibility,medium-visibility,large-visibility" class="" id="" background_image_id="" hover_type="none" border_size="0″ border_color="" border_style="solid" border_position="all" border_radius_top_left="" border_radius_top_right="" border_radius_bottom_right="" border_radius_bottom_left="" box_shadow="no" box_shadow_vertical="" box_shadow_horizontal="" box_shadow_blur="0″ box_shadow_spread="0″ box_shadow_color="" box_shadow_style="" padding_top="" padding_right="" padding_bottom="" padding_left="" margin_top="0px" margin_bottom="0px" background_type="single" gradient_start_color="" gradient_end_color="" gradient_start_position="0″ gradient_end_position="100″ gradient_type="linear" radial_direction="center center" linear_angle="180″ background_color="" background_image="" background_position="left top" background_repeat="no-repeat" background_blend_mode="none" animation_type="" animation_direction="left" animation_speed="0.3″ animation_offset="" filter_type="regular" filter_hue="0″ filter_saturation="100″ filter_brightness="100″ filter_contrast="100″ filter_invert="0″ filter_sepia="0″ filter_opacity="100″ filter_blur="0″ filter_hue_hover="0″ filter_saturation_hover="100″ filter_brightness_hover="100″ filter_contrast_hover="100″ filter_invert_hover="0″ filter_sepia_hover="0″ filter_opacity_hover="100″ filter_blur_hover="0″ last="no"][fusion_text columns="" column_min_width="" column_spacing="" rule_style="default" rule_size="" rule_color="" hide_on_mobile="small-visibility,medium-visibility,large-visibility" class="" id="" animation_type="" animation_direction="left" animation_speed="0.3″ animation_offset=""]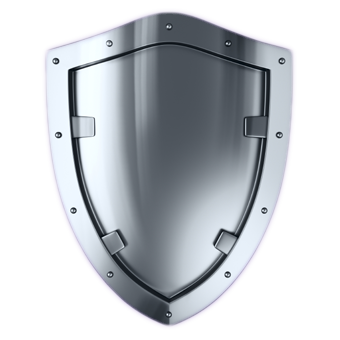 As online shopping becomes more and more prevalent, eCommerce business owners become a target for online thieves. These e-criminals hunt for ways to expose holes in your eCommerce security to gain access to your customer's credit card information for illegal use. It is the merchant's job to do everything in their power to establish the most effective eCommerce security. This week's entry is meant to inform you of the concerns your consumers have about shopping online, how to put their worries to rest, and how to create a safer online shopping experience with enhanced eCommerce security.
Your Shopper's Concerns
Some studies were conducted asking eShoppers what their biggest concerns were when making online purchases. The most common response was that the site would start sending junk email to their personal email addresses (about 55%). Closely following this response was that their personal information would be sold to other merchants (54%). The two answers that tied for third, at 51%, both related to eCommerce security. These shoppers were concerned that their credit card information would be intercepted and/or that unauthorized parties would access their personal information saved in the merchant's database. And finally, the fifth most common response questioned the ethics of the merchant, worrying about the misuse of the credit card information supplied by the consumer (41%). These are all very serious concerns that, if not dealt with, could hinder your web sales.
In addition to their concerns with their information safety, the shoppers also had some frustrations when making smaller purchases, such as providing personal financial information, mobile security, and accumulating debt. These, unfortunately are issues that are more easily dealt with on the consumer's end than on the merchant's eCommerce security. Whenever making a card purchase, it is absolutely necessary to provide a specific amount of card information – no way around it. The security of the mobile network is based on the setting on the mobile device and/or the wireless network. As for accumulating debt, that's simply a personal preference. In this case, the shopper just needs to come in and pay cash!
Consumers are making themselves extremely vulnerable when making a card-not-present transaction, and it is your job as an eCommerce store owner to make this experience as safe as possible.
Making it Easier to Shop
In addition to the results above, consumers responded with ways that would incline them to make an online purchase. In other words, these are some ways to keep your customer's nerves at a low level when sharing their personal credit card information. Much of this has to do with eCommerce security.
Enhancing eCommerce Security
Now the payoff – it's time to put this new information to work. Here are seven ways to create a safer online shopping experience:
Secure Your Computer. As a consumer, having the latest security software installed on the computer you shop with will help you stay on top of online threats and block hackers from gaining access to your personal information. For the merchant, there are ways to certify your eCommerce security, depending on which cart you are using on your website.
Keep Records. As a consumer, print and save records of your online transaction and purchase confirmations. Also, if you decide to purchase with your credit or debit card, read your bank statements and be on the lookout for charges that you don't recognize. As a merchant, make sure you implement a virtual gateway that stores as much information as possible. There are gateways that allow you to store customized reports for the life of your account (Hint: you're on a site that offers this service for free).
Safe Site Indicators. Customers need to look for indicators that a show a site is secure before giving financial information to an online retailer. This icon will appear at in the website url bar for most web browsing software (i.e. Google Chrome, Internet Explorer, Firefox, etc.). If you use a high-end gateway and shopping cart, this icon will be displayed for your page. This is an excellent way to enhance your eCommerce security.
Know the Price. Be sure you understand the actual cost of the item, including shipping, handling, and sales tax. Merchants will find more success when disclosing as much information as possible from the get-go. That means take the time to show your customers the final price right out of the gates. It works for Amazon, it will work for you!
Read the Privacy Policy. Every reputable online retailer offers information about how it processes your order securely. Be one of those retailers.
Disclose As Little As Possible. Some information, such as name and address, is important for an online merchant to know, but avoid giving additional any unnecessary information like your social security number or how much you make. These are almost always scams. In fact, most banks require a faxed and handwritten document as opposed to an online form for such information. Make it easy on your customer to buy your products!
Don't Fall for Phishing Emails or Links. Identity thieves are good at creating fake messages or links that convince you to update your account information or reveal information about your banks, credit cards, online payment services, and popular shopping sites. Keep your site secure by establishing an eCommerce security software to run on the back end of your online store.
[/fusion_text][/fusion_builder_column][/fusion_builder_row][/fusion_builder_container][fusion_builder_container hundred_percent="no" hundred_percent_height="no" hundred_percent_height_scroll="no" hundred_percent_height_center_content="yes" equal_height_columns="no" menu_anchor="" hide_on_mobile="small-visibility,medium-visibility,large-visibility" status="published" publish_date="" class="" id="" link_color="" link_hover_color="" border_size="" border_color="" border_style="solid" margin_top="" margin_bottom="" padding_top="" padding_right="" padding_bottom="" padding_left="" gradient_start_color="" gradient_end_color="" gradient_start_position="0″ gradient_end_position="100″ gradient_type="linear" radial_direction="center center" linear_angle="180″ background_color="" background_image="" background_position="center center" background_repeat="no-repeat" fade="no" background_parallax="none" enable_mobile="no" parallax_speed="0.3″ background_blend_mode="none" video_mp4="" video_webm="" video_ogv="" video_url="" video_aspect_ratio="16:9″ video_loop="yes" video_mute="yes" video_preview_image="" filter_hue="0″ filter_saturation="100″ filter_brightness="100″ filter_contrast="100″ filter_invert="0″ filter_sepia="0″ filter_opacity="100″ filter_blur="0″ filter_hue_hover="0″ filter_saturation_hover="100″ filter_brightness_hover="100″ filter_contrast_hover="100″ filter_invert_hover="0″ filter_sepia_hover="0″ filter_opacity_hover="100″ filter_blur_hover="0″ admin_label="Subscription" admin_toggled="yes"][fusion_builder_row][fusion_builder_column type="1_1″ layout="1_1″ spacing="" center_content="no" link="" target="_self" min_height="" hide_on_mobile="small-visibility,medium-visibility,large-visibility" class="" id="" background_image_id="" hover_type="none" border_size="0″ border_color="" border_style="solid" border_position="all" border_radius_top_left="" border_radius_top_right="" border_radius_bottom_right="" border_radius_bottom_left="" box_shadow="no" box_shadow_vertical="" box_shadow_horizontal="" box_shadow_blur="0″ box_shadow_spread="0″ box_shadow_color="" box_shadow_style="" padding_top="" padding_right="" padding_bottom="" padding_left="" margin_top="0px" margin_bottom="0px" background_type="single" gradient_start_color="" gradient_end_color="" gradient_start_position="0″ gradient_end_position="100″ gradient_type="linear" radial_direction="center center" linear_angle="180″ background_color="" background_image="" background_position="left top" background_repeat="no-repeat" background_blend_mode="none" animation_type="" animation_direction="left" animation_speed="0.3″ animation_offset="" filter_type="regular" filter_hue="0″ filter_saturation="100″ filter_brightness="100″ filter_contrast="100″ filter_invert="0″ filter_sepia="0″ filter_opacity="100″ filter_blur="0″ filter_hue_hover="0″ filter_saturation_hover="100″ filter_brightness_hover="100″ filter_contrast_hover="100″ filter_invert_hover="0″ filter_sepia_hover="0″ filter_opacity_hover="100″ filter_blur_hover="0″ last="no"][fusion_separator style_type="single solid" hide_on_mobile="small-visibility,medium-visibility,large-visibility" class="" id="" sep_color="#ee2a24″ top_margin="60px" bottom_margin="" border_size="5″ icon="" icon_size="" icon_circle="" icon_circle_color="" width="120px" alignment="left" /][fusion_text columns="" column_min_width="" column_spacing="" rule_style="default" rule_size="" rule_color="" hide_on_mobile="small-visibility,medium-visibility,large-visibility" class="" id="" animation_type="" animation_direction="left" animation_speed="0.3″ animation_offset=""]
Subscribe for more content like this
[/fusion_text][fusion_text columns="" column_min_width="" column_spacing="" rule_style="default" rule_size="" rule_color="" hide_on_mobile="small-visibility,medium-visibility,large-visibility" class="" id="" animation_type="" animation_direction="left" animation_speed="0.3″ animation_offset=""]Get the latest updates and trends in the world of business.[/fusion_text][/fusion_builder_column][fusion_builder_column type="1_1″ layout="1_1″ spacing="" center_content="no" link="" target="_self" min_height="" hide_on_mobile="small-visibility,medium-visibility,large-visibility" class="" id="" background_image_id="" hover_type="none" border_size="0″ border_color="" border_style="solid" border_position="all" border_radius_top_left="" border_radius_top_right="" border_radius_bottom_right="" border_radius_bottom_left="" box_shadow="no" box_shadow_vertical="" box_shadow_horizontal="" box_shadow_blur="0″ box_shadow_spread="0″ box_shadow_color="" box_shadow_style="" padding_top="" padding_right="" padding_bottom="" padding_left="" margin_top="0px" margin_bottom="0px" background_type="single" gradient_start_color="" gradient_end_color="" gradient_start_position="0″ gradient_end_position="100″ gradient_type="linear" radial_direction="center center" linear_angle="180″ background_color="" background_image="" background_position="left top" background_repeat="no-repeat" background_blend_mode="none" animation_type="" animation_direction="left" animation_speed="0.3″ animation_offset="" filter_type="regular" filter_hue="0″ filter_saturation="100″ filter_brightness="100″ filter_contrast="100″ filter_invert="0″ filter_sepia="0″ filter_opacity="100″ filter_blur="0″ filter_hue_hover="0″ filter_saturation_hover="100″ filter_brightness_hover="100″ filter_contrast_hover="100″ filter_invert_hover="0″ filter_sepia_hover="0″ filter_opacity_hover="100″ filter_blur_hover="0″ last="no"][fusion_code]PGlmcmFtZSBzcmM9Imh0dHBzOi8vZ28ucGFyZG90LmNvbS9sLzY1OTcyMy8yMDIwLTEwLTIyLzI3N3J6IiB3aWR0aD0iMTAwJSIgaGVpZ2h0PSIxMjBweCIgdHlwZT0idGV4dC9odG1sIiBmcmFtZWJvcmRlcj0iMCIgYWxsb3dUcmFuc3BhcmVuY3k9InRydWUiIHN0eWxlPSJib3JkZXI6IDAiPjwvaWZyYW1lPg==[/fusion_code][fusion_separator style_type="none" hide_on_mobile="small-visibility,medium-visibility,large-visibility" class="" id="" sep_color="" top_margin="" bottom_margin="100px" border_size="0″ icon="" icon_size="" icon_circle="" icon_circle_color="" width="" alignment="center" /][/fusion_builder_column][/fusion_builder_row][/fusion_builder_container][fusion_builder_container hundred_percent="no" hundred_percent_height="no" hundred_percent_height_scroll="no" hundred_percent_height_center_content="yes" equal_height_columns="no" menu_anchor="" hide_on_mobile="small-visibility,medium-visibility,large-visibility" status="published" publish_date="" class="shares" id="" link_color="" link_hover_color="" border_size="" border_color="" border_style="solid" margin_top="" margin_bottom="" padding_top="" padding_right="" padding_bottom="" padding_left="" gradient_start_color="" gradient_end_color="" gradient_start_position="0″ gradient_end_position="100″ gradient_type="linear" radial_direction="center center" linear_angle="180″ background_color="" background_image="" background_position="center center" background_repeat="no-repeat" fade="no" background_parallax="none" enable_mobile="no" parallax_speed="0.3″ background_blend_mode="none" video_mp4="" video_webm="" video_ogv="" video_url="" video_aspect_ratio="16:9″ video_loop="yes" video_mute="yes" video_preview_image="" filter_hue="0″ filter_saturation="100″ filter_brightness="100″ filter_contrast="100″ filter_invert="0″ filter_sepia="0″ filter_opacity="100″ filter_blur="0″ filter_hue_hover="0″ filter_saturation_hover="100″ filter_brightness_hover="100″ filter_contrast_hover="100″ filter_invert_hover="0″ filter_sepia_hover="0″ filter_opacity_hover="100″ filter_blur_hover="0″ admin_toggled="yes"][fusion_builder_row][fusion_builder_column type="1_1″ layout="1_1″ spacing="" center_content="no" link="" target="_self" min_height="" hide_on_mobile="small-visibility,medium-visibility,large-visibility" class="" id="" hover_type="none" border_size="0″ border_color="" border_style="solid" border_position="all" border_radius="" box_shadow="no" dimension_box_shadow="" box_shadow_blur="0″ box_shadow_spread="0″ box_shadow_color="" box_shadow_style="" padding_top="" padding_right="" padding_bottom="" padding_left="" margin_top="" margin_bottom="" background_type="single" gradient_start_color="" gradient_end_color="" gradient_start_position="0″ gradient_end_position="100″ gradient_type="linear" radial_direction="center center" linear_angle="180″ background_color="" background_image="" background_image_id="" background_position="left top" background_repeat="no-repeat" background_blend_mode="none" animation_type="" animation_direction="left" animation_speed="0.3″ animation_offset="" filter_type="regular" filter_hue="0″ filter_saturation="100″ filter_brightness="100″ filter_contrast="100″ filter_invert="0″ filter_sepia="0″ filter_opacity="100″ filter_blur="0″ filter_hue_hover="0″ filter_saturation_hover="100″ filter_brightness_hover="100″ filter_contrast_hover="100″ filter_invert_hover="0″ filter_sepia_hover="0″ filter_opacity_hover="100″ filter_blur_hover="0″ last="no"][fusion_code]PHA+U2hhcmU8L3A+CjxpbWcgc3R5bGUgPSAiZGlzcGxheTogYmxvY2s7IG1hcmdpbi1ib3R0b206IDIwcHg7IGN1cnNvcjogcG9pbnRlciIgb25jbGljayA9ICJzaGFyZVBvc3QoMSkiIGlkID0gImZhY2Vib29rLWljb24iIHNyYyA9ICJodHRwczovL3d3dy5jZW50dXJ5Yml6c29sdXRpb25zLm5ldC93cC1jb250ZW50L3VwbG9hZHMvMjAyMC8xMC9JbWFnZS02LnBuZyIgd2lkdGggPSAiNDBweCIvPgo8aW1nIHN0eWxlID0gImRpc3BsYXk6IGJsb2NrOyBtYXJnaW4tYm90dG9tOiAyMHB4OyBjdXJzb3I6IHBvaW50ZXIiIG9uY2xpY2sgPSAic2hhcmVQb3N0KDIpIiBpZCA9ICJ0d2l0dGVyLWljb24iIHNyYyA9ICJodHRwczovL3d3dy5jZW50dXJ5Yml6c29sdXRpb25zLm5ldC93cC1jb250ZW50L3VwbG9hZHMvMjAyMC8xMC9NYXNrLUdyb3VwLTUucG5nIiB3aWR0aCA9ICI0MHB4Ii8+CjxpbWcgc3R5bGUgPSAiZGlzcGxheTogYmxvY2s7IGN1cnNvcjogcG9pbnRlciIgb25jbGljayA9ICJzaGFyZVBvc3QoMykiIGlkID0gImxpbmtlZGluLWljb24iIHNyYyA9ICJodHRwczovL3d3dy5jZW50dXJ5Yml6c29sdXRpb25zLm5ldC93cC1jb250ZW50L3VwbG9hZHMvMjAyMC8xMC9NYXNrLUdyb3VwLTYucG5nIiB3aWR0aCA9ICI0MHB4Ii8+Cgo8c2NyaXB0Pgpjb25zdCB1cmwgPSB3aW5kb3cubG9jYXRpb24uaHJlZjsKZnVuY3Rpb24gc2hhcmVQb3N0KHNpdGUpIHsKICBpZiAoc2l0ZSA9PT0gMSkgewogICAgd2luZG93Lm9wZW4oImh0dHBzOi8vd3d3LmZhY2Vib29rLmNvbS9zaGFyZXIucGhwP3U9IiArIGVuY29kZVVSSUNvbXBvbmVudCh1cmwpKTsKICB9CiAgaWYgKHNpdGUgPT09IDIpIHsKICAgIHdpbmRvdy5vcGVuKCJodHRwczovL3R3aXR0ZXIuY29tL2ludGVudC90d2VldD90ZXh0PSZ1cmw9IiArIGVuY29kZVVSSUNvbXBvbmVudCh1cmwpKTsKICB9CiAgaWYgKHNpdGUgPT09IDMpIHsKICAgIHdpbmRvdy5vcGVuKCJodHRwczovL3d3dy5saW5rZWRpbi5jb20vc2hhcmluZy9zaGFyZS1vZmZzaXRlLz91cmw9IiArIGVuY29kZVVSSUNvbXBvbmVudCh1cmwpKTsKICB9Cn0KPC9zY3JpcHQ+[/fusion_code][/fusion_builder_column][/fusion_builder_row][/fusion_builder_container]