[fusion_builder_container hundred_percent="no" hundred_percent_height="no" hundred_percent_height_scroll="no" hundred_percent_height_center_content="yes" equal_height_columns="no" menu_anchor="" hide_on_mobile="small-visibility,medium-visibility,large-visibility" status="published" publish_date="" class="" id="" link_color="" link_hover_color="" border_size="" border_color="" border_style="solid" margin_top="" margin_bottom="" padding_top="" padding_right="" padding_bottom="" padding_left="" gradient_start_color="" gradient_end_color="" gradient_start_position="0″ gradient_end_position="100″ gradient_type="linear" radial_direction="center center" linear_angle="180″ background_color="" background_image="" background_position="center center" background_repeat="no-repeat" fade="no" background_parallax="none" enable_mobile="no" parallax_speed="0.3″ background_blend_mode="none" video_mp4="" video_webm="" video_ogv="" video_url="" video_aspect_ratio="16:9″ video_loop="yes" video_mute="yes" video_preview_image="" filter_hue="0″ filter_saturation="100″ filter_brightness="100″ filter_contrast="100″ filter_invert="0″ filter_sepia="0″ filter_opacity="100″ filter_blur="0″ filter_hue_hover="0″ filter_saturation_hover="100″ filter_brightness_hover="100″ filter_contrast_hover="100″ filter_invert_hover="0″ filter_sepia_hover="0″ filter_opacity_hover="100″ filter_blur_hover="0″ admin_label="Title" admin_toggled="yes"][fusion_builder_row][fusion_builder_column type="1_1″ layout="1_1″ spacing="" center_content="no" link="" target="_self" min_height="" hide_on_mobile="small-visibility,medium-visibility,large-visibility" class="" id="" background_image_id="" hover_type="none" border_size="0″ border_color="" border_style="solid" border_position="all" border_radius_top_left="" border_radius_top_right="" border_radius_bottom_right="" border_radius_bottom_left="" box_shadow="no" box_shadow_vertical="" box_shadow_horizontal="" box_shadow_blur="0″ box_shadow_spread="0″ box_shadow_color="" box_shadow_style="" padding_top="" padding_right="" padding_bottom="" padding_left="" margin_top="0px" margin_bottom="0px" background_type="single" gradient_start_color="" gradient_end_color="" gradient_start_position="0″ gradient_end_position="100″ gradient_type="linear" radial_direction="center center" linear_angle="180″ background_color="" background_image="" background_position="left top" background_repeat="no-repeat" background_blend_mode="none" animation_type="" animation_direction="left" animation_speed="0.3″ animation_offset="" filter_type="regular" filter_hue="0″ filter_saturation="100″ filter_brightness="100″ filter_contrast="100″ filter_invert="0″ filter_sepia="0″ filter_opacity="100″ filter_blur="0″ filter_hue_hover="0″ filter_saturation_hover="100″ filter_brightness_hover="100″ filter_contrast_hover="100″ filter_invert_hover="0″ filter_sepia_hover="0″ filter_opacity_hover="100″ filter_blur_hover="0″ last="no"][fusion_text columns="" column_min_width="" column_spacing="" rule_style="default" rule_size="" rule_color="" hide_on_mobile="small-visibility,medium-visibility,large-visibility" class="" id="" animation_type="" animation_direction="left" animation_speed="0.3″ animation_offset=""]
by Niki Blois March 3, 2017
[/fusion_text][/fusion_builder_column][fusion_builder_column type="1_1″ layout="1_1″ spacing="" center_content="no" link="" target="_self" min_height="" hide_on_mobile="small-visibility,medium-visibility,large-visibility" class="" id="" background_image_id="" hover_type="none" border_size="0″ border_color="" border_style="solid" border_position="all" border_radius_top_left="" border_radius_top_right="" border_radius_bottom_right="" border_radius_bottom_left="" box_shadow="no" box_shadow_vertical="" box_shadow_horizontal="" box_shadow_blur="0″ box_shadow_spread="0″ box_shadow_color="" box_shadow_style="" padding_top="" padding_right="" padding_bottom="" padding_left="" margin_top="0px" margin_bottom="0px" background_type="single" gradient_start_color="" gradient_end_color="" gradient_start_position="0″ gradient_end_position="100″ gradient_type="linear" radial_direction="center center" linear_angle="180″ background_color="" background_image="" background_position="left top" background_repeat="no-repeat" background_blend_mode="none" animation_type="" animation_direction="left" animation_speed="0.3″ animation_offset="" filter_type="regular" filter_hue="0″ filter_saturation="100″ filter_brightness="100″ filter_contrast="100″ filter_invert="0″ filter_sepia="0″ filter_opacity="100″ filter_blur="0″ filter_hue_hover="0″ filter_saturation_hover="100″ filter_brightness_hover="100″ filter_contrast_hover="100″ filter_invert_hover="0″ filter_sepia_hover="0″ filter_opacity_hover="100″ filter_blur_hover="0″ last="no"][fusion_imageframe image_id="29499|full" max_width="" style_type="" blur="" stylecolor="" hover_type="none" bordersize="" bordercolor="" borderradius="" align="none" lightbox="no" gallery_id="" lightbox_image="" lightbox_image_id="" alt="" link="" linktarget="_self" hide_on_mobile="small-visibility,medium-visibility,large-visibility" class="" id="" animation_type="" animation_direction="left" animation_speed="0.3″ animation_offset="" filter_hue="0″ filter_saturation="100″ filter_brightness="100″ filter_contrast="100″ filter_invert="0″ filter_sepia="0″ filter_opacity="100″ filter_blur="0″ filter_hue_hover="0″ filter_saturation_hover="100″ filter_brightness_hover="100″ filter_contrast_hover="100″ filter_invert_hover="0″ filter_sepia_hover="0″ filter_opacity_hover="100″ filter_blur_hover="0″]https://www.centurybizsolutions.net/wp-content/uploads/2017/03/how-to-find-the-best-payment-gateway-for-your-small-business-e1605817187837.png[/fusion_imageframe][fusion_separator style_type="none" hide_on_mobile="small-visibility,medium-visibility,large-visibility" class="" id="" sep_color="" top_margin="" bottom_margin="40px" border_size="0″ icon="" icon_size="" icon_circle="" icon_circle_color="" width="" alignment="center" /][/fusion_builder_column][fusion_builder_column type="1_1″ layout="1_1″ spacing="" center_content="no" link="" target="_self" min_height="" hide_on_mobile="small-visibility,medium-visibility,large-visibility" class="" id="" background_image_id="" hover_type="none" border_size="0″ border_color="" border_style="solid" border_position="all" border_radius_top_left="" border_radius_top_right="" border_radius_bottom_right="" border_radius_bottom_left="" box_shadow="no" box_shadow_vertical="" box_shadow_horizontal="" box_shadow_blur="0″ box_shadow_spread="0″ box_shadow_color="" box_shadow_style="" padding_top="" padding_right="" padding_bottom="" padding_left="" margin_top="0px" margin_bottom="0px" background_type="single" gradient_start_color="" gradient_end_color="" gradient_start_position="0″ gradient_end_position="100″ gradient_type="linear" radial_direction="center center" linear_angle="180″ background_color="" background_image="" background_position="left top" background_repeat="no-repeat" background_blend_mode="none" animation_type="" animation_direction="left" animation_speed="0.3″ animation_offset="" filter_type="regular" filter_hue="0″ filter_saturation="100″ filter_brightness="100″ filter_contrast="100″ filter_invert="0″ filter_sepia="0″ filter_opacity="100″ filter_blur="0″ filter_hue_hover="0″ filter_saturation_hover="100″ filter_brightness_hover="100″ filter_contrast_hover="100″ filter_invert_hover="0″ filter_sepia_hover="0″ filter_opacity_hover="100″ filter_blur_hover="0″ last="no"][fusion_text columns="" column_min_width="" column_spacing="" rule_style="default" rule_size="" rule_color="" hide_on_mobile="small-visibility,medium-visibility,large-visibility" class="" id="" animation_type="" animation_direction="left" animation_speed="0.3″ animation_offset=""]
Last Updated: March 4, 2021
[/fusion_text][/fusion_builder_column][/fusion_builder_row][/fusion_builder_container][fusion_builder_container hundred_percent="no" hundred_percent_height="no" hundred_percent_height_scroll="no" hundred_percent_height_center_content="yes" equal_height_columns="no" menu_anchor="" hide_on_mobile="small-visibility,medium-visibility,large-visibility" status="published" publish_date="" class="" id="" link_color="" link_hover_color="" border_size="" border_color="" border_style="solid" margin_top="" margin_bottom="" padding_top="" padding_right="" padding_bottom="" padding_left="" gradient_start_color="" gradient_end_color="" gradient_start_position="0″ gradient_end_position="100″ gradient_type="linear" radial_direction="center center" linear_angle="180″ background_color="" background_image="" background_position="center center" background_repeat="no-repeat" fade="no" background_parallax="none" enable_mobile="no" parallax_speed="0.3″ background_blend_mode="none" video_mp4="" video_webm="" video_ogv="" video_url="" video_aspect_ratio="16:9″ video_loop="yes" video_mute="yes" video_preview_image="" filter_hue="0″ filter_saturation="100″ filter_brightness="100″ filter_contrast="100″ filter_invert="0″ filter_sepia="0″ filter_opacity="100″ filter_blur="0″ filter_hue_hover="0″ filter_saturation_hover="100″ filter_brightness_hover="100″ filter_contrast_hover="100″ filter_invert_hover="0″ filter_sepia_hover="0″ filter_opacity_hover="100″ filter_blur_hover="0″ admin_label="Main Content" admin_toggled="yes"][fusion_builder_row][fusion_builder_column type="1_1″ layout="1_1″ spacing="" center_content="no" link="" target="_self" min_height="" hide_on_mobile="small-visibility,medium-visibility,large-visibility" class="" id="" background_image_id="" hover_type="none" border_size="0″ border_color="" border_style="solid" border_position="all" border_radius_top_left="" border_radius_top_right="" border_radius_bottom_right="" border_radius_bottom_left="" box_shadow="no" box_shadow_vertical="" box_shadow_horizontal="" box_shadow_blur="0″ box_shadow_spread="0″ box_shadow_color="" box_shadow_style="" padding_top="" padding_right="" padding_bottom="" padding_left="" margin_top="0px" margin_bottom="0px" background_type="single" gradient_start_color="" gradient_end_color="" gradient_start_position="0″ gradient_end_position="100″ gradient_type="linear" radial_direction="center center" linear_angle="180″ background_color="" background_image="" background_position="left top" background_repeat="no-repeat" background_blend_mode="none" animation_type="" animation_direction="left" animation_speed="0.3″ animation_offset="" filter_type="regular" filter_hue="0″ filter_saturation="100″ filter_brightness="100″ filter_contrast="100″ filter_invert="0″ filter_sepia="0″ filter_opacity="100″ filter_blur="0″ filter_hue_hover="0″ filter_saturation_hover="100″ filter_brightness_hover="100″ filter_contrast_hover="100″ filter_invert_hover="0″ filter_sepia_hover="0″ filter_opacity_hover="100″ filter_blur_hover="0″ last="no"][fusion_text columns="" column_min_width="" column_spacing="" rule_style="default" rule_size="" rule_color="" hide_on_mobile="small-visibility,medium-visibility,large-visibility" class="" id="" animation_type="" animation_direction="left" animation_speed="0.3″ animation_offset=""]
Small business owners face a barrage of challenges as they create and grow their business. They must be adept problem solvers, effective managers, keen analytical thinkers, and be willing to sacrifice their time and money in order to ensure the success of their business. Even then, small businesses may struggle to get off the ground.
If you're a small business owner, then you want cost-effective solutions that will help your business thrive. And if you want to accept credit card payments from your customers, then you may be searching for the best payment gateway for your small business.
In this article, we'll look at two common challenges that small businesses face and how payment gateways can address them—then we'll discuss how to differentiate between the great payment gateways and the good.
How payment gateways alleviate your pain points
As a small business owner, you'll be searching for certain features or benefits that will address the unique problems you must overcome. To find the right payment gateway for your small business, consider the following concerns: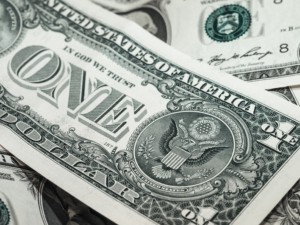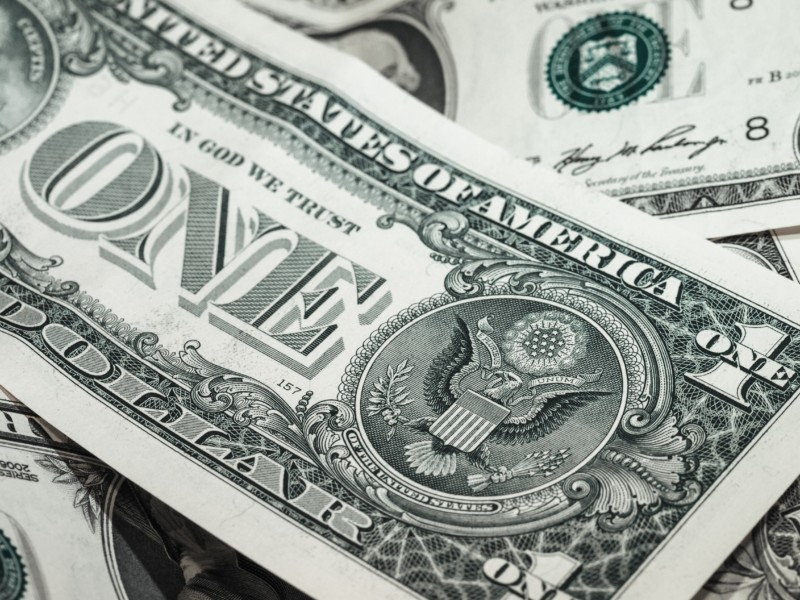 Cash flow issues
Small businesses often struggle with cash flow issues. And when money is tight, every dollar coming in and out counts. So when clients are late on their payments, this can have a significant impact on your company.
A simple way to combat these tardy payments is to use a payment gateway that facilitates online bill pay, allowing customers to make payments through an online, secure portal from their own devices. You can even send out automated payment reminders via email to nudge your customers to make payments.
Online invoice payments can lessen the stress of cash flow issues by ensuring that your customers pay you on time.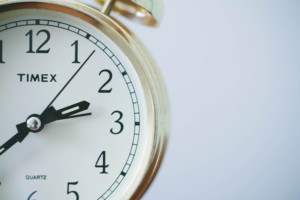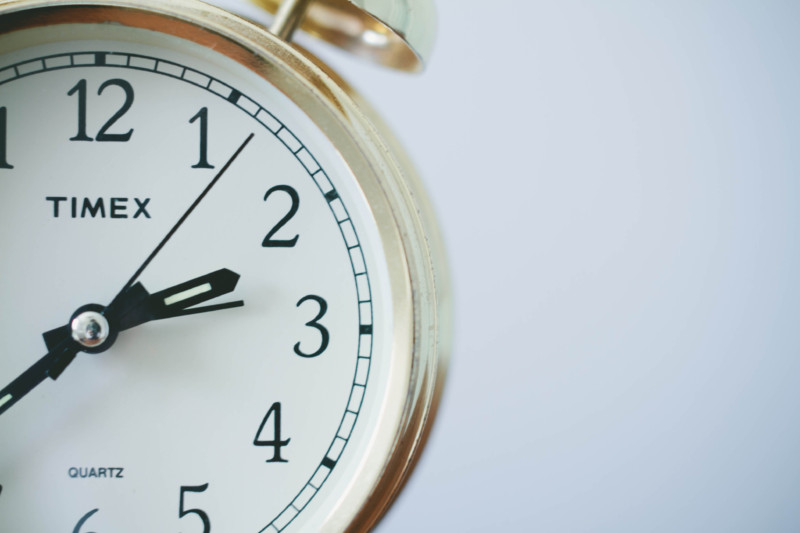 Time and efficiency
Because they may not have the funds to hire employees, small business owners tend to play a major role in the daily running of their business, often wearing several hats at once. As a result, you may find yourself working as the de facto marketing manager, accountant, and customer support specialist. With all of these roles to fill, small business owners value efficiency and time management.
Here's where your payment gateway can help you—by streamlining your accounting process and making at least one of your daily processes more efficient. The best payment gateways integrate directly with your accounting software, such as QuickBooks, in order to automate payments, cut hours out of your accounting workflow, and eliminate double data entry. When you run transactions inside your accounting software, the integration automatically posts payments to invoices. How much time could an integration save you?
Factors to keep in mind when choosing your payment gateway
Payment gateways offer solutions to small business owners to address two of their most frustrating issues—cash flow and efficiency. So it's clear that payment gateways can offer value to your small business. But how can you find the best payment gateway for your small business? There are a number of factors that set certain payment gateways apart.
Cost
While the above examples illustrate how payment gateways can solve common pain points, no smart small business owner will choose a payment gateway without first assessing its cost. And no payment gateway can truly offer value if its price tag outweighs its benefits.
Be sure to research monthly fees, per-transaction fees, and limits in order to fully calculate the cost of the payment gateway you're considering. If possible, look for payment gateways with flat rate options and flexible pricing structures.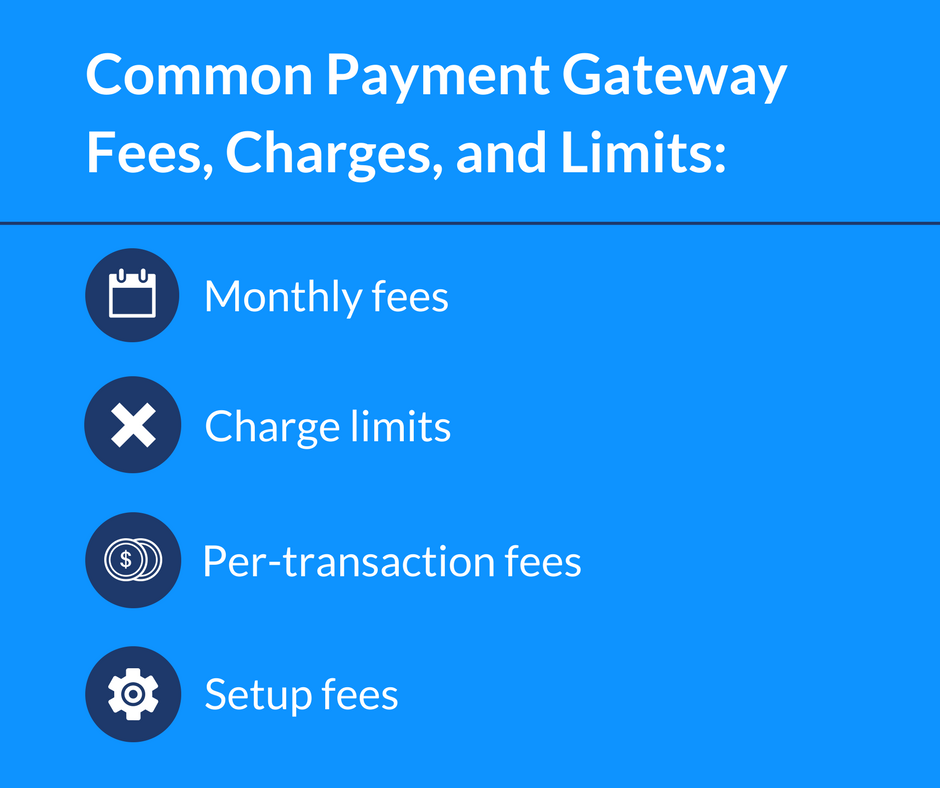 At Century Business Solutions, we've built cost savings directly into our proprietary payment gateway, EBizCharge. Every time you run a transaction in EBizCharge, line item details—like a description of the item sold and its SKU—are included in the transaction. These details help to lower the perceived risk of the transaction, which in turn lowers your overall credit card processing rates.
Support
As a small business owner, you can't afford to spend hours on hold while you wait for support to solve your problem. You need answers, fast. So look for a payment gateway that offers in-house, 24/7 support. And avoid the cheesy hold music.
Security
If your business accepts credit card payments—no matter the size—then you must abide by the Payment Card Industry (PCI) Data Security Standard (DSS), a set of rules and regulations that dictate how you handle credit card information. For example, keeping your customers' credit card data on an unprotected Excel sheet on your computer does not adhere to the PCI DSS.
The consequences of not complying with PCI standards can be severe—you may be liable in the event of a data breach and responsible for paying thousands (or even millions) of dollars in damages. According to the Ponemon Institute, the average total cost of a data breach is $4 million.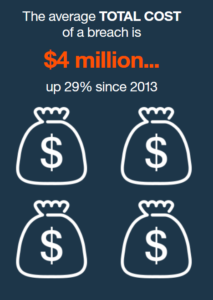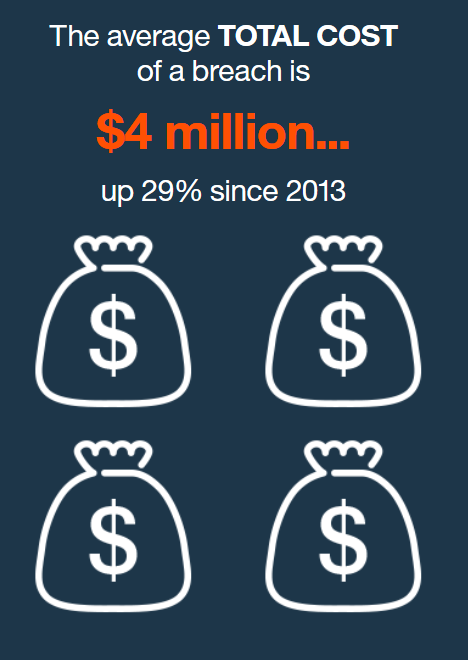 On top of potential damages, if you're not PCI compliant, your credit card processor may be required to pay fines—the cost of which will inevitably be passed onto you, in the form of added fees or penalties.
So when you're choosing a payment gateway, ensure that it's PCI compliant and uses advanced data security techniques like encryption and tokenization to protect sensitive customer information. Your customers (and your bank account) will thank you.
Conclusion
Choosing a payment gateway is a significant decision for any small business. With the right tools and support, a payment gateway can become a valued partner to your company, helping you grow. The best payment gateway for your small business, however, will increase efficiency, address cash flow issues, and offer you low costs, comprehensive support, and robust security.
[/fusion_text][/fusion_builder_column][/fusion_builder_row][/fusion_builder_container][fusion_builder_container hundred_percent="no" hundred_percent_height="no" hundred_percent_height_scroll="no" hundred_percent_height_center_content="yes" equal_height_columns="no" menu_anchor="" hide_on_mobile="small-visibility,medium-visibility,large-visibility" status="published" publish_date="" class="" id="" link_color="" link_hover_color="" border_size="" border_color="" border_style="solid" margin_top="" margin_bottom="" padding_top="" padding_right="" padding_bottom="" padding_left="" gradient_start_color="" gradient_end_color="" gradient_start_position="0″ gradient_end_position="100″ gradient_type="linear" radial_direction="center center" linear_angle="180″ background_color="" background_image="" background_position="center center" background_repeat="no-repeat" fade="no" background_parallax="none" enable_mobile="no" parallax_speed="0.3″ background_blend_mode="none" video_mp4="" video_webm="" video_ogv="" video_url="" video_aspect_ratio="16:9″ video_loop="yes" video_mute="yes" video_preview_image="" filter_hue="0″ filter_saturation="100″ filter_brightness="100″ filter_contrast="100″ filter_invert="0″ filter_sepia="0″ filter_opacity="100″ filter_blur="0″ filter_hue_hover="0″ filter_saturation_hover="100″ filter_brightness_hover="100″ filter_contrast_hover="100″ filter_invert_hover="0″ filter_sepia_hover="0″ filter_opacity_hover="100″ filter_blur_hover="0″ admin_label="Subscription" admin_toggled="yes"][fusion_builder_row][fusion_builder_column type="1_1″ layout="1_1″ spacing="" center_content="no" link="" target="_self" min_height="" hide_on_mobile="small-visibility,medium-visibility,large-visibility" class="" id="" background_image_id="" hover_type="none" border_size="0″ border_color="" border_style="solid" border_position="all" border_radius_top_left="" border_radius_top_right="" border_radius_bottom_right="" border_radius_bottom_left="" box_shadow="no" box_shadow_vertical="" box_shadow_horizontal="" box_shadow_blur="0″ box_shadow_spread="0″ box_shadow_color="" box_shadow_style="" padding_top="" padding_right="" padding_bottom="" padding_left="" margin_top="0px" margin_bottom="0px" background_type="single" gradient_start_color="" gradient_end_color="" gradient_start_position="0″ gradient_end_position="100″ gradient_type="linear" radial_direction="center center" linear_angle="180″ background_color="" background_image="" background_position="left top" background_repeat="no-repeat" background_blend_mode="none" animation_type="" animation_direction="left" animation_speed="0.3″ animation_offset="" filter_type="regular" filter_hue="0″ filter_saturation="100″ filter_brightness="100″ filter_contrast="100″ filter_invert="0″ filter_sepia="0″ filter_opacity="100″ filter_blur="0″ filter_hue_hover="0″ filter_saturation_hover="100″ filter_brightness_hover="100″ filter_contrast_hover="100″ filter_invert_hover="0″ filter_sepia_hover="0″ filter_opacity_hover="100″ filter_blur_hover="0″ last="no"][fusion_separator style_type="single solid" hide_on_mobile="small-visibility,medium-visibility,large-visibility" class="" id="" sep_color="#ee2a24″ top_margin="60px" bottom_margin="" border_size="5″ icon="" icon_size="" icon_circle="" icon_circle_color="" width="120px" alignment="left" /][fusion_text columns="" column_min_width="" column_spacing="" rule_style="default" rule_size="" rule_color="" hide_on_mobile="small-visibility,medium-visibility,large-visibility" class="" id="" animation_type="" animation_direction="left" animation_speed="0.3″ animation_offset=""]
Subscribe for more content like this
[/fusion_text][fusion_text columns="" column_min_width="" column_spacing="" rule_style="default" rule_size="" rule_color="" hide_on_mobile="small-visibility,medium-visibility,large-visibility" class="" id="" animation_type="" animation_direction="left" animation_speed="0.3″ animation_offset=""]Get the latest updates and trends in the world of business.[/fusion_text][/fusion_builder_column][fusion_builder_column type="1_1″ layout="1_1″ spacing="" center_content="no" link="" target="_self" min_height="" hide_on_mobile="small-visibility,medium-visibility,large-visibility" class="" id="" background_image_id="" hover_type="none" border_size="0″ border_color="" border_style="solid" border_position="all" border_radius_top_left="" border_radius_top_right="" border_radius_bottom_right="" border_radius_bottom_left="" box_shadow="no" box_shadow_vertical="" box_shadow_horizontal="" box_shadow_blur="0″ box_shadow_spread="0″ box_shadow_color="" box_shadow_style="" padding_top="" padding_right="" padding_bottom="" padding_left="" margin_top="0px" margin_bottom="0px" background_type="single" gradient_start_color="" gradient_end_color="" gradient_start_position="0″ gradient_end_position="100″ gradient_type="linear" radial_direction="center center" linear_angle="180″ background_color="" background_image="" background_position="left top" background_repeat="no-repeat" background_blend_mode="none" animation_type="" animation_direction="left" animation_speed="0.3″ animation_offset="" filter_type="regular" filter_hue="0″ filter_saturation="100″ filter_brightness="100″ filter_contrast="100″ filter_invert="0″ filter_sepia="0″ filter_opacity="100″ filter_blur="0″ filter_hue_hover="0″ filter_saturation_hover="100″ filter_brightness_hover="100″ filter_contrast_hover="100″ filter_invert_hover="0″ filter_sepia_hover="0″ filter_opacity_hover="100″ filter_blur_hover="0″ last="no"][fusion_code]PGlmcmFtZSBzcmM9Imh0dHBzOi8vZ28ucGFyZG90LmNvbS9sLzY1OTcyMy8yMDIwLTEwLTIyLzI3N3J6IiB3aWR0aD0iMTAwJSIgaGVpZ2h0PSIxMjBweCIgdHlwZT0idGV4dC9odG1sIiBmcmFtZWJvcmRlcj0iMCIgYWxsb3dUcmFuc3BhcmVuY3k9InRydWUiIHN0eWxlPSJib3JkZXI6IDAiPjwvaWZyYW1lPg==[/fusion_code][fusion_separator style_type="none" hide_on_mobile="small-visibility,medium-visibility,large-visibility" class="" id="" sep_color="" top_margin="" bottom_margin="100px" border_size="0″ icon="" icon_size="" icon_circle="" icon_circle_color="" width="" alignment="center" /][/fusion_builder_column][/fusion_builder_row][/fusion_builder_container][fusion_builder_container hundred_percent="no" hundred_percent_height="no" hundred_percent_height_scroll="no" hundred_percent_height_center_content="yes" equal_height_columns="no" menu_anchor="" hide_on_mobile="small-visibility,medium-visibility,large-visibility" status="published" publish_date="" class="shares" id="" link_color="" link_hover_color="" border_size="" border_color="" border_style="solid" margin_top="" margin_bottom="" padding_top="" padding_right="" padding_bottom="" padding_left="" gradient_start_color="" gradient_end_color="" gradient_start_position="0″ gradient_end_position="100″ gradient_type="linear" radial_direction="center center" linear_angle="180″ background_color="" background_image="" background_position="center center" background_repeat="no-repeat" fade="no" background_parallax="none" enable_mobile="no" parallax_speed="0.3″ background_blend_mode="none" video_mp4="" video_webm="" video_ogv="" video_url="" video_aspect_ratio="16:9″ video_loop="yes" video_mute="yes" video_preview_image="" filter_hue="0″ filter_saturation="100″ filter_brightness="100″ filter_contrast="100″ filter_invert="0″ filter_sepia="0″ filter_opacity="100″ filter_blur="0″ filter_hue_hover="0″ filter_saturation_hover="100″ filter_brightness_hover="100″ filter_contrast_hover="100″ filter_invert_hover="0″ filter_sepia_hover="0″ filter_opacity_hover="100″ filter_blur_hover="0″ admin_toggled="yes"][fusion_builder_row][fusion_builder_column type="1_1″ layout="1_1″ spacing="" center_content="no" link="" target="_self" min_height="" hide_on_mobile="small-visibility,medium-visibility,large-visibility" class="" id="" hover_type="none" border_size="0″ border_color="" border_style="solid" border_position="all" border_radius="" box_shadow="no" dimension_box_shadow="" box_shadow_blur="0″ box_shadow_spread="0″ box_shadow_color="" box_shadow_style="" padding_top="" padding_right="" padding_bottom="" padding_left="" margin_top="" margin_bottom="" background_type="single" gradient_start_color="" gradient_end_color="" gradient_start_position="0″ gradient_end_position="100″ gradient_type="linear" radial_direction="center center" linear_angle="180″ background_color="" background_image="" background_image_id="" background_position="left top" background_repeat="no-repeat" background_blend_mode="none" animation_type="" animation_direction="left" animation_speed="0.3″ animation_offset="" filter_type="regular" filter_hue="0″ filter_saturation="100″ filter_brightness="100″ filter_contrast="100″ filter_invert="0″ filter_sepia="0″ filter_opacity="100″ filter_blur="0″ filter_hue_hover="0″ filter_saturation_hover="100″ filter_brightness_hover="100″ filter_contrast_hover="100″ filter_invert_hover="0″ filter_sepia_hover="0″ filter_opacity_hover="100″ filter_blur_hover="0″ last="no"][fusion_code]PHA+U2hhcmU8L3A+CjxpbWcgc3R5bGUgPSAiZGlzcGxheTogYmxvY2s7IG1hcmdpbi1ib3R0b206IDIwcHg7IGN1cnNvcjogcG9pbnRlciIgb25jbGljayA9ICJzaGFyZVBvc3QoMSkiIGlkID0gImZhY2Vib29rLWljb24iIHNyYyA9ICJodHRwczovL3d3dy5jZW50dXJ5Yml6c29sdXRpb25zLm5ldC93cC1jb250ZW50L3VwbG9hZHMvMjAyMC8xMC9JbWFnZS02LnBuZyIgd2lkdGggPSAiNDBweCIvPgo8aW1nIHN0eWxlID0gImRpc3BsYXk6IGJsb2NrOyBtYXJnaW4tYm90dG9tOiAyMHB4OyBjdXJzb3I6IHBvaW50ZXIiIG9uY2xpY2sgPSAic2hhcmVQb3N0KDIpIiBpZCA9ICJ0d2l0dGVyLWljb24iIHNyYyA9ICJodHRwczovL3d3dy5jZW50dXJ5Yml6c29sdXRpb25zLm5ldC93cC1jb250ZW50L3VwbG9hZHMvMjAyMC8xMC9NYXNrLUdyb3VwLTUucG5nIiB3aWR0aCA9ICI0MHB4Ii8+CjxpbWcgc3R5bGUgPSAiZGlzcGxheTogYmxvY2s7IGN1cnNvcjogcG9pbnRlciIgb25jbGljayA9ICJzaGFyZVBvc3QoMykiIGlkID0gImxpbmtlZGluLWljb24iIHNyYyA9ICJodHRwczovL3d3dy5jZW50dXJ5Yml6c29sdXRpb25zLm5ldC93cC1jb250ZW50L3VwbG9hZHMvMjAyMC8xMC9NYXNrLUdyb3VwLTYucG5nIiB3aWR0aCA9ICI0MHB4Ii8+Cgo8c2NyaXB0Pgpjb25zdCB1cmwgPSB3aW5kb3cubG9jYXRpb24uaHJlZjsKZnVuY3Rpb24gc2hhcmVQb3N0KHNpdGUpIHsKICBpZiAoc2l0ZSA9PT0gMSkgewogICAgd2luZG93Lm9wZW4oImh0dHBzOi8vd3d3LmZhY2Vib29rLmNvbS9zaGFyZXIucGhwP3U9IiArIGVuY29kZVVSSUNvbXBvbmVudCh1cmwpKTsKICB9CiAgaWYgKHNpdGUgPT09IDIpIHsKICAgIHdpbmRvdy5vcGVuKCJodHRwczovL3R3aXR0ZXIuY29tL2ludGVudC90d2VldD90ZXh0PSZ1cmw9IiArIGVuY29kZVVSSUNvbXBvbmVudCh1cmwpKTsKICB9CiAgaWYgKHNpdGUgPT09IDMpIHsKICAgIHdpbmRvdy5vcGVuKCJodHRwczovL3d3dy5saW5rZWRpbi5jb20vc2hhcmluZy9zaGFyZS1vZmZzaXRlLz91cmw9IiArIGVuY29kZVVSSUNvbXBvbmVudCh1cmwpKTsKICB9Cn0KPC9zY3JpcHQ+[/fusion_code][/fusion_builder_column][/fusion_builder_row][/fusion_builder_container]