Go paperless! You've probably seen this message on at least one of your bills or credit card statements. The objective is usually to save trees and reduce negative environmental impact, but that's not the only way ditching paper invoices can help your business go green.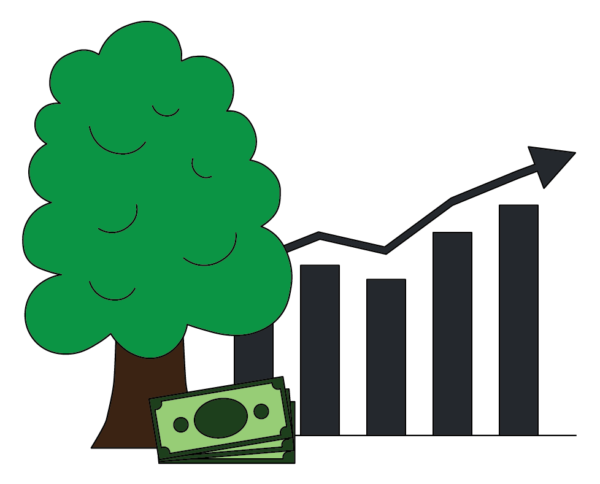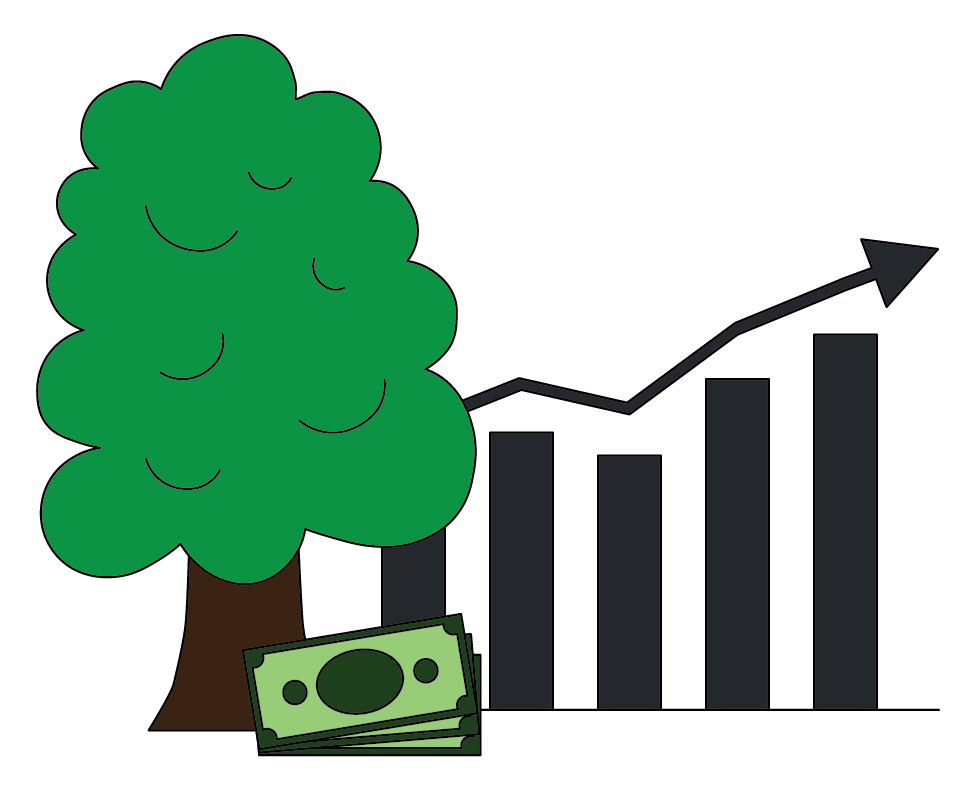 Maybe you've done away with the filing cabinets and opted in to the digital age with accounting or ERP software like Sage 100, but you're still accepting most of your payments over the phone during business hours. While you're saving yourself from paper cuts, you could also be saving time and maximizing your business' income by automating your invoicing process with email pay for Sage 100.
Email pay allows you to send invoices directly to your customers and gives them the ability to pay their balances by clicking a link that takes them to a secure online payment form. Once they've completed the transaction, they'll receive a receipt, and the payment will sync back to Sage 100.
Choosing a payment integration that provides email pay capabilities and online invoicing offers benefits to merchants and customers alike. It can cut down on the invoicing runaround, transform your workflow, and increase your revenue stream. Here's how.
1. Greater efficiency
How much time do you spend taking payments over the phone, or drafting "payment due" reminder emails and following up with clients who still haven't paid their invoices? You could gain all that time back with email pay for Sage 100.
Email pay gives you the ability to create a series of templated emails and schedule them to be automatically sent out at designated intervals. This way, you can remind your customers when their payments are due without taking valuable time out of your workday. These pre-written templates can be customized and saved, so you only have to figure out the perfect wording once.
2. Fewer errors
Email invoicing reduces the amount of manual data entry you have to do by allowing you to import payments back to Sage 100 and apply them to invoices with a single click. This cuts down on the potential for errors and simplifies your workflow, as it eliminates the need to switch between programs.
3. Continuous cash flow
Because it offers round-the-clock access to invoices, email pay is more convenient for your customers too. They don't have to try to catch you during business hours for over-the-phone payments. Instead, they can pay their invoices whenever they have a spare moment—whether that's in the elevator on the way to work, at their child's soccer game on the weekend, or during the previews before an evening movie starts.
And when customers can pay invoices on their own time, your cash flow becomes more continuous. Your business can still generate revenue even when the office is closed for a holiday and you're off on a tropical vacation.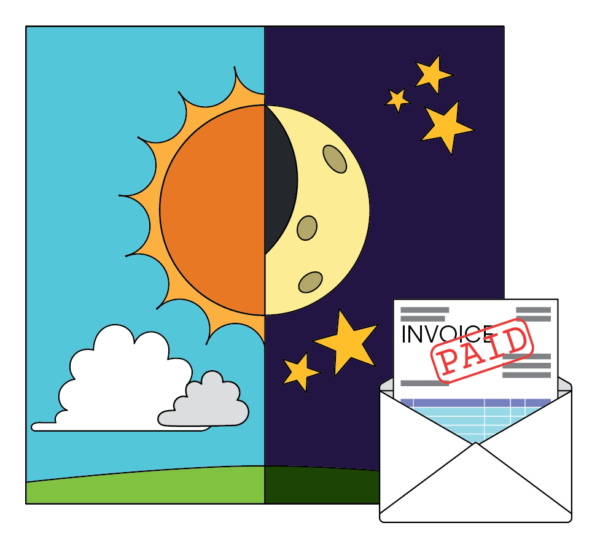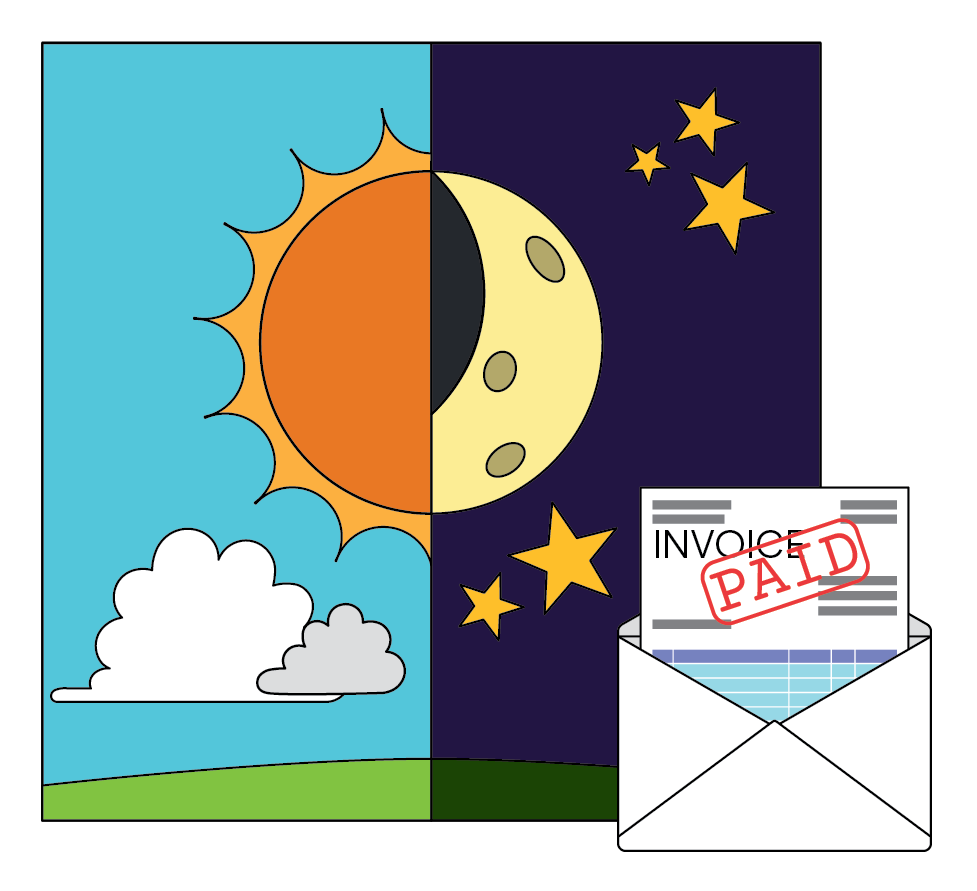 Choose wisely
The variety of integrated payment solutions available for Sage 100 can make selecting the right one for your business feel nearly impossible. Even looking for a specific functionality like email pay for Sage 100 might not narrow your results down as much as you'd like. To get the most out of your payment integration, find one that offers these features in addition to email pay.
1. Lower processing costs
Every payment processor wants to secure your business, and many of them will make tempting promises to lure you in. Often, however, the low rates they claim to offer won't apply to most of your transactions or account for the fees they'll tack on once they've locked you into a contract.
For the lowest, most transparent processing rates, avoid tiered pricing models. Choose a processor that offers flat rate or interchange plus pricing, will put together a cost savings proposal tailored to your business, and doesn't force you to sign a long-term contract. EBizCharge, for example, can save you 12 to 43% on your current processing fees.
2. Strong security
Another key feature to look for, especially in light of recent data breaches, is security. A payment processor that utilizes the most up-to-date security measures will not only keep your customers' information safe, it will save you money too. The more information a transaction includes, the more secure it is. And the more secure a transaction is, the lower the processing fee.
Look for a payment integration that uses data encryption and tokenization, stores sensitive data off-site, and offers a PCI-compliant payment gateway that can qualify credit card transactions at Level 3 processing rates.
3. Customer payment portal
It's email pay, leveled up: instead of a single invoice emailed to a customer through a payment link, a customer payment portal allows your clients to sign in and view every invoice you've ever sent them. They can save their credit card or ACH information for repeated use and pay off their invoices in installments.
4. In-house customer service
No one wants to waste time sitting on hold. When you run into technical difficulties, you need an easily-accessible support contact who can help you get your systems back online and your processes running smoothly as quickly as possible. A company is only as good as its customer service team. Don't settle for less than a live, stateside representative who is familiar with your business and ready to help you with everything from setup and training to upgrades and troubleshooting.
5. Fraud prevention and chargeback management
In addition to security measures like encryption and tokenization, trustworthy processors will offer complimentary fraud prevention modules for their payment integrations. These tools provide an extra layer of security by allowing you to screen your customers with rules-based alarms that alert you to unusual activity. You can determine parameters for the transactions you accept, request additional verification, and block suspicious customers.
At some point in the lifetime of your business, you will likely receive a chargeback (a request made by a customer for the reversal of a charge). When this happens, it's helpful to have a team in your corner that can guide you through the response process for best results. A chargeback team can offer expert advice and submit documentation for you, so you don't have to divert your attention from running your business.


Long story short
Implementing an integrated payment solution that offers email pay for Sage 100 is a smart move for your business, but email pay isn't the only functionality you should look for. Use this list of features to help you find the payment integration that will offer the greatest return on investment, with a support team that will have your back when you encounter technical difficulties or receive chargeback requests.
If you'd like to see how EBizCharge can lower your processing costs, contact us! We'll take you through a live demo to show you our payment integration for Sage 100, how email pay works, and how much you could save each month by switching to EBizCharge.