[fusion_builder_container hundred_percent="no" equal_height_columns="no" hide_on_mobile="small-visibility,medium-visibility,large-visibility" background_position="center center" background_repeat="no-repeat" fade="no" background_parallax="none" parallax_speed="0.3″ video_aspect_ratio="16:9″ video_loop="yes" video_mute="yes" overlay_opacity="0.5″ border_style="solid"][fusion_builder_row][fusion_builder_column type="1_1″ layout="1_1″ background_position="left top" background_color="" border_size="" border_color="" border_style="solid" border_position="all" spacing="yes" background_image="" background_repeat="no-repeat" padding="" margin_top="0px" margin_bottom="0px" class="" id="" animation_type="" animation_speed="0.3″ animation_direction="left" hide_on_mobile="small-visibility,medium-visibility,large-visibility" center_content="no" last="no" min_height="" hover_type="none" link=""][fusion_text]
Business owners typically have ill feelings toward the merchant services industry due to the horror stories surrounding contractual obligations to their processors and the hefty cancellation fees. Dealing with merchant services account contracts and the stereotypical, money-grubbing sales reps and their "managers" is all too familiar for participants of the credit card processing industry. Unfortunately, these stereotypes aren't totally undeserved, but their origins are quickly becoming a thing of the past.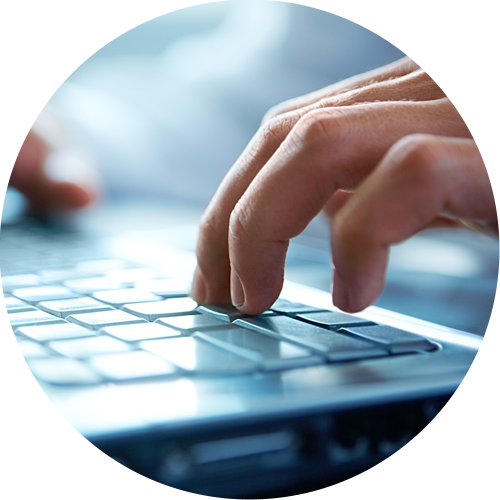 It is true, signing merchant services account contracts were a mandatory part of receiving cards payments. If business owners wanted to start accepting cards as a form of payment they had very few options except to enter a lengthy and limiting agreement with their merchant services provider. In order to secure the income gained from that account, processors made sure to enforce substantial fees in the event that their client wanted to terminate such an agreement prior to the end of the term.
While there are still, and more than likely always will be, providers who force merchants into a merchant services account contract term and cancellation fee upon institution of services, the competitive market is making this practice increasingly difficult. In fact, some providers strive to avoid mentioning their merchant services account contract terms in their pitch and marketing materials unless mentioned by their prospective client. They may only impose the contract on merchants who don't know that they could have avoided the contract with a little negotiation.
If you are in the market for a new merchant services account, there are a few things that you should know about contracts and cancellation fees.
What you need to know about Merchant Services Account Contracts
The first and arguably most important fact, is that not all merchant processors force you into a contact. In fact, the majority of processors who specifically target the online marketplace will NOT offer a merchant services account contract. Right off the bat, you can look elsewhere if you run into a merchant services provider who imposes a contractual agreement. Many of the largest independent sales organizations (ISO) no longer require merchants to sign a merchant services account contract term when opening a merchant account.
The second point you should recognize when searching for a new merchant services account is that even if a provider says they have a merchant services account contract term, there's probably a way around it altogether. It all comes back to the competition and the fact that there are so many other processors willing to take on new business without signing away the next three years of your credit card payments to their company. A merchant service provider will do whatever they can to earn your business and if that means waiving a merchant services account contract and cancellation fee, they will do their best to make it happen. If they can't make it happen, you should probably continue searching for someone who can. When it comes to merchant accounts, almost everything is open for negotiation and bartering, and merchant services account contracts are no exception.
The only time a merchant account can be considered is if the savings are so astronomical that you know, without shadow of a doubt, that no other processor will be able to beat the proposed savings within the 3 year term. Now, the issue with guarantees and savings, is that there is no way to fully guarantee a dollar amount. You can guarantee a flat percentage, tiers, or an effective rate range; however I would be cautious of entering an agreement with any processor who does not give you the option to verify those savings before they obligate you to a specific term. Believe it or not, some sales persons lie. I know, shocking. What you can do to protect yourself in a situation where you are tempted to sign a merchant services account contract because your savings are so appealing, is to negotiate a trial period. This will give you the opportunity to keep your current account open as a safety net in the event the company trying to earn your business doesn't follow through.
Now, if you have already locked yourself into an agreement and you aren't satisfied with your rates or service, there are a few things you can do to cancel your merchant services.
First you could pay the fee. If your new processor is promising enough savings to cover the cost of your cancellation fee, your new merchant services account will pay for itself 11 times over within a year. Bite the bullet for the first month and pay the fee.
Before you pay, you should do everything you can to NOT dig into your wallet. You can look for small print in the merchant service agreement that waives the cancellation fee if rates and fees have changed during the contract period. If this is the case, you will be able to close the account without taking the hit.
Another way you can avoid paying the fees is by looking for the fine print that states that if the processor you are with does not provide adequate or sufficient services, the merchant is free to exit the agreement without a penalty. This means that if your current processor does not integrate with your software or shopping cart, or the support staff is not up to your standards, you can make a complaint. The great thing about agreements that contain this language is that nobody can tell you what level off sufficiency is adequate for you as an individual. It is your personal definition.
Your last ditch effort is to have your new merchant service provider pick up the tab. If you're processing enough volume to justify the expense of cancelling, your new provider will more than likely be willing to fork over the payment to win your business. Like so many things having to do with credit card processing, all you have to do is ask.
[/fusion_text][/fusion_builder_column][/fusion_builder_row][/fusion_builder_container]