[fusion_builder_container hundred_percent="no" equal_height_columns="no" hide_on_mobile="small-visibility,medium-visibility,large-visibility" background_position="center center" background_repeat="no-repeat" fade="no" background_parallax="none" parallax_speed="0.3″ video_aspect_ratio="16:9″ video_loop="yes" video_mute="yes" border_style="solid"][fusion_builder_row][fusion_builder_column type="1_1″ layout="1_1″ background_position="left top" background_color="" border_size="" border_color="" border_style="solid" border_position="all" spacing="yes" background_image="" background_repeat="no-repeat" padding="" margin_top="0px" margin_bottom="0px" class="" id="" animation_type="" animation_speed="0.3″ animation_direction="left" hide_on_mobile="small-visibility,medium-visibility,large-visibility" center_content="no" last="no" min_height="" hover_type="none" link=""][fusion_text]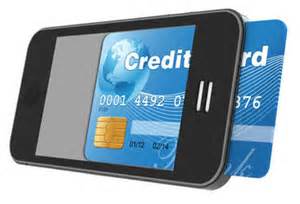 Mobile technology has brought countless benefits for businesses and non-profit organizations alike. These organizations benefit from increased reporting, fast communication and now mobile payment solutions. In the past, individuals avoided donations at charity events because they found it inconvenient to carry cash with them. Fortunately, mobile technology puts an end to this dilemma for both the donor and the charity with mobile payment solutions with applications and mobile point-of-sale (POS) systems. Mobile credit card processing allows charities to accept credit cards using their mobile devices easily while giving their donors the speed they desire.
Benefits of Mobile Payment Solutions for Fundraising
Convenience
Many people do not carry large amounts of cash with them, but you will rarely find them without a credit or debit card. Because of this, mobile payment solutions are convenient for both donors and beneficiaries. Donors do not have to carry cash along with them every time they want to share and charities can accept contributions anywhere. Additionally,electronic receipts can be sent through email for tax write-offs and the non-profit will receive funds to their account in just a day or two. With simple to use software, volunteers can quickly learn how to operate mobile applications, which benefits both the organization and the donor by allowing fundraisers to collect donations quickly and conveniently.
Safety
Security is crucial for non-profits who are collecting donations. Therefore, mobile payment solutions do not store any card or user information on the phone. With PCI compliant mobile card readers and applications, donors card information is being encrypted as it is swiped, keeping your information safe and secure so you can focus on the work you are doing.
Higher Average Donations
Studies have shown that donors are more likely to give higher contributions when paying with credit or debit cards because they find the method fast, easy and safe– proving to be a huge advantage for fundraisers using mobile credit card processing. Additionally, there is a higher chance that donors will opt for recurring payments once they have experience the convenience of donating with a card.
How Mobile Payment Solutions Work
Typically the mobile payment application can be downloaded via the Blackberry, Android, or iOS application stores. Then, you merchant services provider provides you with a mobile point-of-sale (POS) system to plug into your mobile device. When the application is open, simply enter the information required and swipe the credit card. At this point, the donor may enter their email address to receive an electronic receipt. The transaction will be processed and the donated funds will appear in the fundraiser's bank account after a day or two.
People are willing to help charitable institutions if they can do it in a more convenient way. Mobile payment solutions are the answer to bring nonprofit organizations to the next level with accepting donations.
[/fusion_text][/fusion_builder_column][/fusion_builder_row][/fusion_builder_container]