[fusion_builder_container hundred_percent="no" equal_height_columns="no" hide_on_mobile="small-visibility,medium-visibility,large-visibility" background_position="center center" background_repeat="no-repeat" fade="no" background_parallax="none" parallax_speed="0.3″ video_aspect_ratio="16:9″ video_loop="yes" video_mute="yes" border_style="solid"][fusion_builder_row][fusion_builder_column type="1_1″ layout="1_1″ background_position="left top" background_color="" border_size="" border_color="" border_style="solid" border_position="all" spacing="yes" background_image="" background_repeat="no-repeat" padding="" margin_top="0px" margin_bottom="0px" class="" id="" animation_type="" animation_speed="0.3″ animation_direction="left" hide_on_mobile="small-visibility,medium-visibility,large-visibility" center_content="no" last="no" min_height="" hover_type="none" link=""][fusion_text]
After a $7.25 billion antitrust settlement over credit card transaction fee was offered and then rejected by retailers, Visa and MasterCard are now suing retailers back. The lawsuit by the two credit card giants was officially filed on May 24 in federal court and involves card issuing banks, retailers, and of course Visa and MasterCard. The original lawsuit filed against Visa, MasterCard, and banks had reached a settlement but many large retailers and trade groups pulled out before the deadline due to the settlement's terms. Large retailers such as Walmart, Gap, and the National Retail Federation chose to pull out in order to demand more as they believe that the billions offered right now is nothing compared to what Visa and MasterCard will make on retailers' transactions in the future. Retailers decided to not accept the offer knowing that once the deal was taken it would greatly limit retailers from suing over transaction fees again in the future.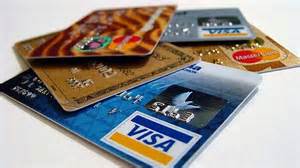 Shortly after major retailers started rejecting the antitrust settlement, a new lawsuit was filed against Visa and MasterCard. The retailers that decided to file a new lawsuit instead of accepting the original offer included Macy's, Target, and J.C. Penney. Mike Cook, senior vice president of finance for Wal-Mart stated that "If this settlement is approved, it would allow credit card companies and big banks to perpetuate an unfair and broken system that costs all consumers, including those who don't even have a credit or debit card."
Controlling Transaction Fees
The reason why credit card companies want to be able to control transaction fees is simple: rewards points. That's right, those transaction fees that credit card companies collect from merchant transactions is what helps pay for those rewards that you redeem from your credit cards. Whether it be cash back, airline tickets, concert tickets, or other goods, these rewards are dished out at the merchant's expense. Since reward points have become so crucial for credit card companies, they want to have as much control over how much they charge for swipe fees, or transaction fees. In the case that business slows down, credit card companies want to have the flexibility to charge higher transaction fees in order to give away more reward points and gain new customers without losing profits.
On May 24, 2013 Visa Inc. and MasterCard Inc. filed a lawsuit seeking declaratory judgement from a Brooklyn, N.Y. federal court. The credit card companies want the court to declare that card fees are lawful and do not violate antitrust law. The suit was filed against 11 retail organizations that opted out of the $7.25 billion interchange-settlement proposal. Recently, Nasdaq reported that there were a number of major credit card issuing banks that were plaintiffs in the lawsuit against retailers – including Bank of America, Citigroup, and J.P. Morgan Chase. A final hearing is scheduled for September 12, which is a key date considering that it could potentially end an 8-year payments industry court battle.
[/fusion_text][/fusion_builder_column][/fusion_builder_row][/fusion_builder_container]