[fusion_builder_container hundred_percent="no" equal_height_columns="no" hide_on_mobile="small-visibility,medium-visibility,large-visibility" background_position="center center" background_repeat="no-repeat" fade="no" background_parallax="none" parallax_speed="0.3″ video_aspect_ratio="16:9″ video_loop="yes" video_mute="yes" overlay_opacity="0.5″ border_style="solid"][fusion_builder_row][fusion_builder_column type="1_1″ layout="1_1″ background_position="left top" background_color="" border_size="" border_color="" border_style="solid" border_position="all" spacing="yes" background_image="" background_repeat="no-repeat" padding="" margin_top="0px" margin_bottom="0px" class="" id="" animation_type="" animation_speed="0.3″ animation_direction="left" hide_on_mobile="small-visibility,medium-visibility,large-visibility" center_content="no" last="no" min_height="" hover_type="none" link=""][fusion_text]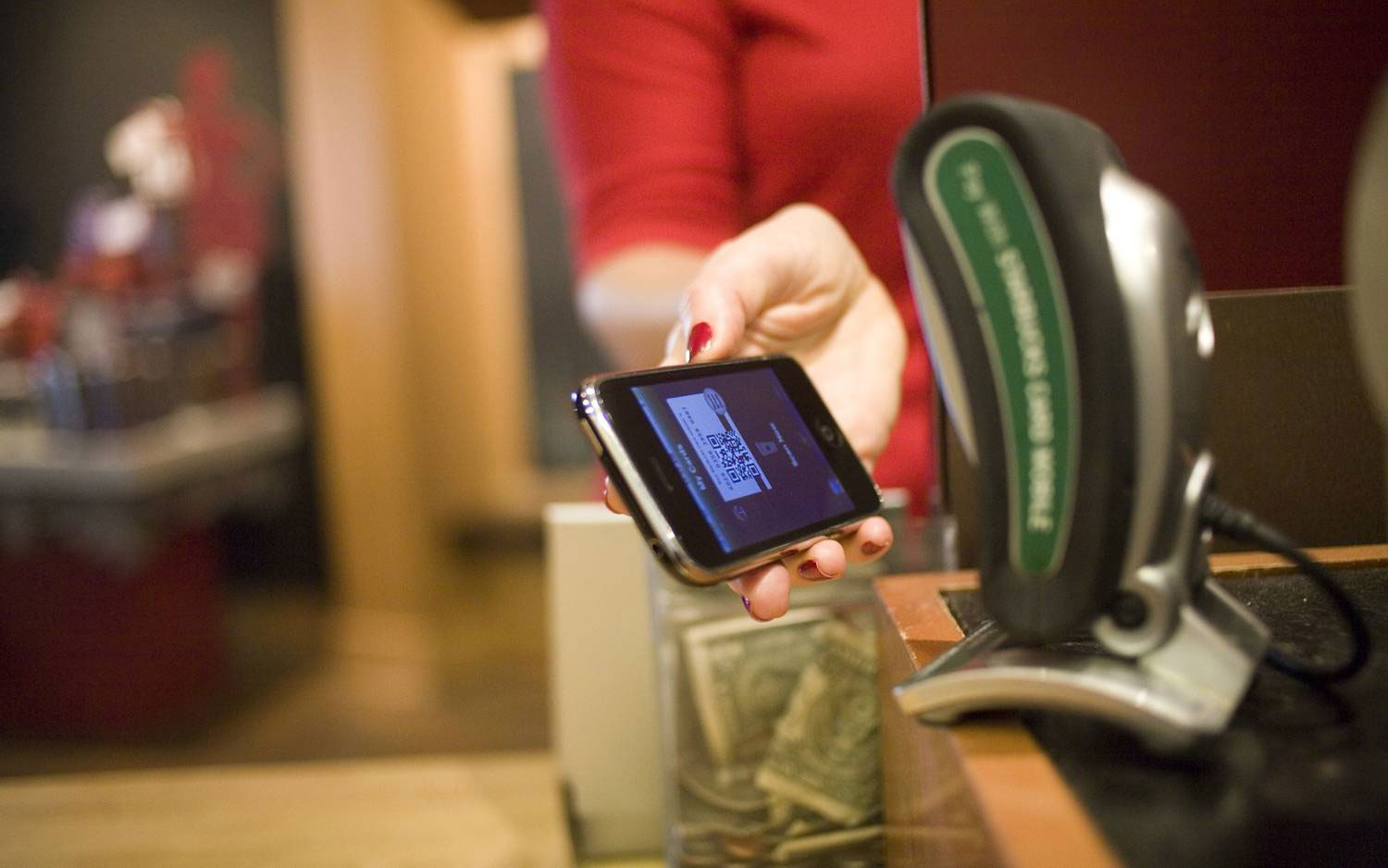 Since the introduction of mobile payments, Starbucks has been one of the few major brands that has not only explored and pioneered mobile payments, but has actually had success with implementing it nationwide. Starbucks has been one of those companies that has proven to be progressive, changing with the times as technology advances. In a strategy to engage customers and increase sales, Starbucks has successfully utilized mobile apps, smartphones, and social media in order to cut costs and increase sales. Now, Starbucks wants to take their social digital card loyalty and mobile programs to grocery stores. In March, Starbucks announced the grocery rewards program that would roll-out in May 2013. The grocery rewards program allows Starbucks customers to earn the same "stars" they earn when purchasing coffee in stores, when they purchase Starbucks products such as bags of coffee beans at their local grocery store. Starbucks has begun distributing bags of coffee with an attached "tag" making it easy for the customer to claim their points.
Relevance to Mobile Payments
So how is any of this at all relevant to mobile payments? Well, Starbucks has carefully crafted a strategy that makes accepting payments via mobile seem easy and effortless. In addition, while increasing sales, they are able to make the system make sense for the user since they save time and money (with the rewards) by using the mobile app. Starbucks' chairman, president, and CEO, Howard Schultz, announced earlier this month that "Starbucks' mobile transaction volume of roughly 4.5 million payments a week is far greater than anyone in the world in our space." Schultz is absolutely right, and it's mostly because they had a mobile strategy in place that made sense for the user and the company. The app reduces the wait time in lines since the app allows users to check their Starbucks Card balance and reload the card account at any time -many choose to do so before they reach the register. Schultz went on to state that "the mobile Starbucks app is giving us a greater speed of service, higher attachment, higher ticket and higher reload."
Although mobile payment solutions might cost you a bit extra to implement, if you have a solid strategy in line to engage users and make accepting payments more convenient for them, it could actually help you grow your business. If you have a business with multiple locations, an "on the go" type of business, or a tight budget but want to accept credit cards, mobile payment solutions may be perfect for your business and your budget.
[/fusion_text][/fusion_builder_column][/fusion_builder_row][/fusion_builder_container]