Business process automation is one of the best ways to increase efficiency and boost profitability. With today's rapidly changing technology, increasing automation is crucial to remaining competitive and keeping your customers satisfied. In fact, companies lose 20-30% of their potential revenue due to poor business processes.
A study by Business Enterprise Mapping shows that improving business processes can lead to higher levels of customer satisfaction. The more satisfied customers are, the higher the customer retention rate and the lower the level of attrition. By streamlining and automating business processes, you can not only lower operating costs, but also increase your revenue.
No matter the size of your company, there are steps you can take to use technology to automate and improve productivity.
How to Choose Your Next Business Process Automation Project
Start by examining areas that demonstrate persistent problems, gaps, or customer complaints. Consider these questions when you are choosing your next business process automation project:
1. Do you have areas of customer dissatisfaction? Customer complaints can help you identify areas that need process improvement. Sometimes existing processes make sense for your business, but not to your clients. Why we do things matters little to customers; many just want to know when they can receive the services they've requested. If we can streamline business processes, we can better meet client expectations.
2. What are your biggest pain points? If you're struggling with basic accounting processes, it makes sense to upgrade financial software first, and then add on modules such as CRM (customer resource management) and HRMS (human resource management system). Likewise, if you're having difficulty keeping track of inventory, a warehouse system may be the best place to start.
3. How much money do you have to invest? Budgeting for technology upgrades is important. You must factor in the cost of the software as well as the hardware upgrades you may need. Keep in mind that automation usually has a rapid ROI.
4. How will you maintain the system? Once a system is in place, it needs routine maintenance and upgrades. You may also need to provide training for your employees.
Real-Life Results from Business Process Automation
Business process automation isn't just for the warehouse and manufacturing floor. In fact, there are many opportunities for automation in accounting, sales, and marketing. Our Mindover Software clients have seen amazing results from automation in all of these areas. Here are some ideas for automation projects and actual results from our clients.
Payroll automation: After automating their payroll systems, one company cut payroll costs by almost 200%. The amount of work that 5 people used to complete in 4 days can now be done by 3 people in 1.5 days.
Accounts payable automation: The same company automated their process for sorting batches and posting invoices. With the old system, they spent 1.5 days sorting and manually entering invoices. Automation reduced this to a 15-minute process.
Cash transaction and reconciliation: For a home healthcare company, cash transaction processing and reconciliations used to take 40 hours per week. With the new system in place, those same processes now take just 6 hours. Using Sage 300, this company shares data seamlessly and consistently throughout the entire organization.
Credit card processing and order entry automation: The Mindover Software team evaluated the procedures and manual processes for a distribution company and then developed a comprehensive plan to streamline workflow and automate processes. No longer manually keying invoices saves several dozen hours every month.
Commission tracking: A new commission tracking system also saved the distributor thousands of labor hours each year, eliminated the need to hire and train additional staff, and minimized costly human errors. The system had a rapid ROI, as tracking decreased from 20 hours to 2 hours per pay period.
Mobile order entry: When a vet care services company wanted more accurate information, Mindover Software implemented Acumatica with a CMS (customer management system). This upgrade transformed processes by automating order entry, providing mobile access, and offering up-to-date inventory visibility regardless of location.
It All Starts with Systems Integration
Automation goes hand-in-hand with system integration. Each department or business may want to choose best-in-class software and systems for their needs, but your company will face inefficiency and disparate data if these systems don't talk to each other. Integrated software easily transfers and shares data between systems so that all departments can work together.
That's where ERP shines. Enterprise-wide business software enables companies to use consistent data across the organization in real time. Data transparency and business intelligence enable the identification of process gaps, and drive innovation and decision making.
Updating and integrating your business software may be your first step in automating your systems. The results of real companies show that the investment can deliver a rapid return on both money and time.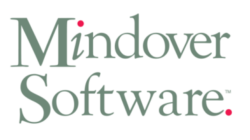 About the Author: Lloyd Smith
Lloyd Smith is the president and director of operations of Mindover Software. Since 2000, Mindover Software has been helping companies grow in the face of rapid technology changes, competition, and economic trends. An Acumatica Gold Certified Partner and a Sage Authorized Partner, Mindover offers ERP business software, consulting, and complementary systems to provide a business solution to meet your needs.