by Marketing Department October 23, 2013
Last Updated: November 6, 2020
Do you operate an eCommerce business? Opening a merchant services account is one of the easiest ways you can make your business more productive and reduce the day to day hassles of accepting payments. Merchant services accounts protect both you and your customers in a number of ways, speed up transaction times, and ultimately end up saving you money.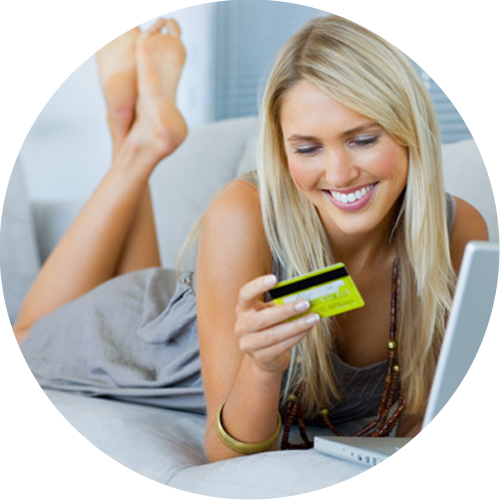 Merchant Services Account: Reasons
These services help businesses in a number of ways:
Open up your business to more customers. Not all customers are comfortable with other payments methods or have accounts with other payment providers. Some customers will only shop using their credit or debit card online. These customers will turn to your competitors if you do not offer what they need to complete their transactions.
Speed up processing times for you and your customer. Your customer gets the benefit of having a payment quickly wrapped up, and you can receive your money immediately. If your policy is to ship only after you are paid, you can do so sooner and offer even more convenience to your customer.
Build trust. Customers trust their credit card providers more than they trust you. Credit card providers like Visa and MasterCard offer buyer protection should a transaction go badly. By accepting credit cards, you are telling your customers that you want them to have that extra support and extra layer of security.
Reduce fraudulent chargebacks. With a merchant services account you also receive chargeback management services. If a customer files a chargeback, you'll be contacted within 48 hours and will have a chance to follow up on the case. Customer service can assist you with this process and advise you as to whether you should dispute the chargeback or not.
With a merchant services account, you also can enjoy the advantages of advanced reporting products. With web-based analytic data, you can immediately see each sale you've made, the status of the payment, and whether you need to take any action to deal with chargebacks. This information is also very useful when it comes to balancing your budget and preparing your taxes. When you are in business for yourself, this is an ongoing process, and the easier it is to see your financial history at a glance, the faster and more accurate your accounting process becomes.
So, why open a merchant services account? If you have been doing business without a merchant services account, you don't necessarily know what you've been missing. But just think of every time you have had to deal with a chargeback, or you have had a dispute with a customer, and there has been nobody there to help you. Think of all the times you had to search for information about a past transaction without being able to access and view it instantly. And now consider all the business you've lost because a customer couldn't pay you with a credit card and you had no merchant services account. Now imagine now much money you could save—and earn—if you didn't have to deal with these problems. That's the kind of power that a merchant services account can put into your hands.
Subscribe for more content like this
Get the latest updates and trends in the world of business.
Share