[fusion_builder_container hundred_percent="no" equal_height_columns="no" hide_on_mobile="small-visibility,medium-visibility,large-visibility" background_position="center center" background_repeat="no-repeat" fade="no" background_parallax="none" parallax_speed="0.3″ video_aspect_ratio="16:9″ video_loop="yes" video_mute="yes" border_style="solid"][fusion_builder_row][fusion_builder_column type="1_1″ layout="1_1″ background_position="left top" background_color="" border_size="" border_color="" border_style="solid" border_position="all" spacing="yes" background_image="" background_repeat="no-repeat" padding="" margin_top="0px" margin_bottom="0px" class="" id="" animation_type="" animation_speed="0.3″ animation_direction="left" hide_on_mobile="small-visibility,medium-visibility,large-visibility" center_content="no" last="no" min_height="" hover_type="none" link=""][fusion_text]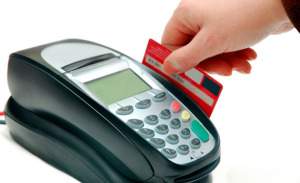 As consumers, we encounter different credit card technology everywhere we go. Many chains have customer-facing self-service terminals, while others have screen-side point-of-sale swipers. And while they seem old-school to me, I still run into the big, blocky, behind-the-counter printer-swiper combo units almost every day, especially at small businesses.
There's a good reason for this – physical terminals like that are a right of passage for small businesses, and usually the first way they're able to accept credit cards. And for a business new to credit card processing, they're a good choice – simple to use, all-in-one capabilities, and accessible.
As businesses grow, however, they're sometimes reluctant to have their terminals grow with them. Fears of upgrade problems, new costs, and security issues can make it difficult to change from a solution that already works. But many of those fears are unfounded, as upgraded solutions can reduce cost and increase security, with no downtime and no lost sales. Let's address some of the most common worries, and how to get past them.
"I'm worried about security"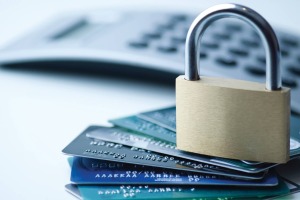 This is a very common and valid concern, especially with new large-scale data breaches in the news almost every week. When used correctly, physical terminals offer great encrypted security between you and your credit card processor. But virtual terminal solutions, which run on your computer or point-of-sale system, allow you to process cards without your bulky terminal, and offer even greater security – both encryption and tokenization, as well as off-site secure storage of your data.
In addition to greater security, virtual terminals offer a host of other features including integration into your existing shopping cart or accounting software, advanced reporting tools, and detailed transaction history. And you'll still be able to swipe cards – but instead of a bulky physical terminal, a slick Magtek card reader will integrate directly into your existing systems.
"A new system will cost me money"
Another very common belief, and understandably – we're taught to believe there's no such thing as a free lunch. But upgrading your credit card processing will actually save you money – here's how:
The majority of the costs associated with credit card processing come from the fees charged to you by your processor. These fees are largely made up by interchange fees, which are paid to the bank that issues your customers' credit cards. The interchange fee can vary depending on a lot of factors, including the type of card your customers use, or how the card is processed.
So how does that save you money? You can't choose the type of cards your customers use, but you do have control over how they're processed. By upgrading your physical terminal to a virtual terminal solution, you're able to get the lowest possible rates on all the cards you run. This means you'll spend less on credit card processing, and depending on your current terms with your physical terminal processor, your savings could be substantial. This lunch might actually be better than free.
"It's 'good enough' for my business"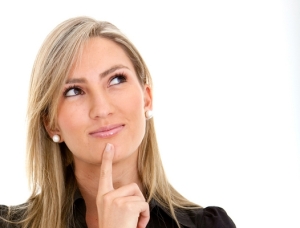 You might wonder why you need a large integrated system when your credit card volume is moderate, at best. There's one question you should ask yourself, however: will it always be that way? Better yet, do you want it to always be that way? An updated virtual terminal system gives you an amazing amount of flexibility to let your business grow without your payment processing getting in the way. A single physical terminal limits the number of transactions you can run as well as the number of places you can accept payments. A virtual terminal grows with you, giving you the ability to run cards anywhere you can get an internet connection, even outside the office and on multiple devices at the same time.
Your current terminal solution might be "good enough", but when you want to make an impression with customers and grow without limitations, "good enough" isn't. You need a solution that will offer you room for growth, added security and all the other features that go with using a virtual terminal in your business.
[/fusion_text][/fusion_builder_column][/fusion_builder_row][/fusion_builder_container]