[fusion_builder_container hundred_percent="no" equal_height_columns="no" hide_on_mobile="small-visibility,medium-visibility,large-visibility" background_position="center center" background_repeat="no-repeat" fade="no" background_parallax="none" parallax_speed="0.3″ video_aspect_ratio="16:9″ video_loop="yes" video_mute="yes" border_style="solid"][fusion_builder_row][fusion_builder_column type="1_1″ layout="1_1″ background_position="left top" background_color="" border_size="" border_color="" border_style="solid" border_position="all" spacing="yes" background_image="" background_repeat="no-repeat" padding="" margin_top="0px" margin_bottom="0px" class="" id="" animation_type="" animation_speed="0.3″ animation_direction="left" hide_on_mobile="small-visibility,medium-visibility,large-visibility" center_content="no" last="no" min_height="" hover_type="none" link=""][fusion_text]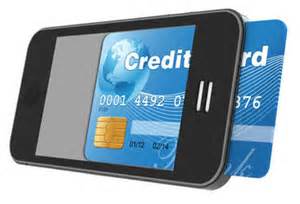 Table-service restaurants mostly operate in the same, old-fashioned manner – the waiter or waitress takes your order, then they deliver your meal, and at the conclusion of your visit your check is hand delivered. The server walks away with your credit card, and you still have to sign for your payment and calculate a tip. With our society's immersion into the mobile device era, consumers are looking for more when they choose to visit table-service restaurants. Recent research from the National Restaurant Association (NRA) indicates that 44% of table-service restaurant consumers would use table-side mobile payment methods, and 50% would utilize mobile apps to view menus and place orders. This new mobile-driven service would provide a mobile device or tablet at the table side to place orders and to make payments at the end of every meal, thus saving time and cutting costs for restaurant owners. However, less than 10% of table-service restaurants are taking advantage of mobile payment solutions.
Many restaurant owners are yet to experience the benefits that mobile payment solutions can have on their business operations. Additional data from the NRA states that 54% of restaurants plan to invest in mobile business solutions this year.
Why Mobile Payment Solutions?
Stay Connected – Even when owners are away from their restaurant, they can communicate with their POS system and their employees, all from a mobile device.
Increase Accessibility – Implementing mobile devices increase accessibility for both merchants and customers. For owners and managers can view sales data, while customers can view menus, place orders, and make payments right from their table.
Streamline Operations – Mobile payment solutions provide more efficient ways to perform current business processes. For example, core business functions such as completing payment transactions and taking food orders are performed with increased speed.
Add Flexibility – Customers are freed from the traditional structure of restaurant operations. For example, if they are in a hurry, they can use the table-side payment to pay their bill without having to track down their waiter or waitress for the check.
Attract New Customers – Incorporating mobile payment solutions makes sense for a changing world in which many (if not most) people use technology in their daily lives. If these potential customers are comfortable with using this type of technology in their everyday life, they will be attracted to restaurants and other businesses which use the same technology.
Brand Building – Customers are provided with a tool that differentiates restaurants from others because of the service they are provided with when dining at those which implement mobile payment solutions
Learn Something – When mobile devices are utilized, restaurant owners learn about their business and their customers. For example, how often certain menu items are ordered and how often a customer visits an establishment can be tracked.
[/fusion_text][/fusion_builder_column][/fusion_builder_row][/fusion_builder_container]