by Marketing Department February 6, 2017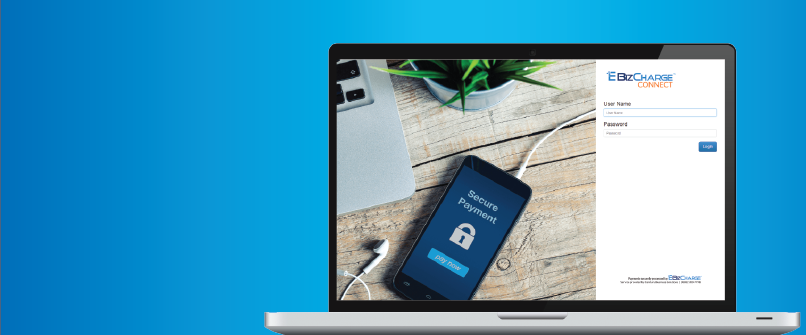 Last Updated: March 4, 2021
There are a lot of responsibilities in the day-to-day operation of running a business—collecting payments from your customers every month doesn't have to be one of them. Utilizing a simple invoicing software for small businesses might make all the difference for your company's workflow and bottom line.
Invoice processing can be a huge burden on a small business. The research group PhocusWright concluded that "The biggest drains on staff resources are invoice reconciliation and manual processing." A study released by the Institute of Finance & Management revealed that the cost of processing invoices manually can be 20x higher than processing them with automation tools. One of the most effective of these automation tools is invoicing software.
A simple invoicing software for small businesses provides a way for businesses to easily invoice customers and have their customers pay the invoices online, eliminating extra steps such as manual data entry and phone conversations with customers every month.
EBizCharge Connect brings together all the best features of an invoicing software to provide an intuitive and simple platform for both you and your customers. Upload your customer's invoices to the secure Connect web portal. Your customer will be sent email reminders letting them know when a payment has been posted and when the deadline is approaching. They can log in at any time and from any device to pay off the invoices at their own convenience. EBizCharge Connect also gives customers the versatility to pay in full or partial payments, and by credit card or check.
EBizCharge Connect integrates seamlessly to your company's ERP/accounting software. When your customer makes a payment, it posts automatically to your Accounts Receivable (AR) and General Ledger (GL), eliminating the need for you to manually enter the information into your accounting software.
EBizCharge Connect currently integrates to the following ERP/accounting programs:
The EBizCharge Connect application keeps your customers' information safe with advanced tokenization technology. All sensitive information such as credit card numbers is transferred off-site to our secure, PCI-compliant payment gateway. The information in Connect is switched with "tokens" of useless data that function perfectly within the online portal, but cannot be used or decoded by hackers.
EBizCharge Connect also offers businesses the ability to customize the payment portal with their existing logo, creating a polished and professional platform for their customers to use.
Key Features of EBizCharge Connect:
Integrates with ERP/accounting software

Posts payments to G/L and A/R

Pay in full or partial payments

Accepts credit card and check

Advanced tokenization security

Sends payment reminders to customers through email
We also offer a software integration called EBizCharge that allows you to run credit cards directly in your ERP/accounting software. Click here for the full list of ERPs that EBizCharge integrates to.
EBizCharge Connect allows you to upload invoices in just a few simple steps. Your customers can pay the invoices at any time and from any smart device. They'll have the versatility to pay in partial or in full, and by credit card or check. Contact us for more information on how this simple invoicing software for small businesses can transform your payment collection process, and to schedule your free demo.
Subscribe for more content like this
Get the latest updates and trends in the world of business.
Share