[fusion_builder_container hundred_percent="no" equal_height_columns="no" hide_on_mobile="small-visibility,medium-visibility,large-visibility" background_position="center center" background_repeat="no-repeat" fade="no" background_parallax="none" parallax_speed="0.3″ video_aspect_ratio="16:9″ video_loop="yes" video_mute="yes" overlay_opacity="0.5″ border_style="solid"][fusion_builder_row][fusion_builder_column type="1_1″ layout="1_1″ background_position="left top" background_color="" border_size="" border_color="" border_style="solid" border_position="all" spacing="yes" background_image="" background_repeat="no-repeat" padding="" margin_top="0px" margin_bottom="0px" class="" id="" animation_type="" animation_speed="0.3″ animation_direction="left" hide_on_mobile="small-visibility,medium-visibility,large-visibility" center_content="no" last="no" min_height="" hover_type="none" link=""][fusion_text]
Although they're the lifeblood of your business, sometimes payments from customers and other companies can seem like a double-edged sword. You need them, of course, but often they're so much trouble and so time-consuming that it makes you wonder if there's an easier way.
Luckily for you, there is: automatic recurring payments.
The Problem
Even taking into account all the other reasons you started your business – to do something you love, to fill a niche, to be your own boss – the main reason you're in business is to make money. And when you started your business, the difficulty of collecting payments probably didn't cross you mind as an annoyance you'd have to regularly put up with. Some customers want long payment terms. Companies are regularly late with their invoice payments. And plenty of bills you send out just don't come back at all.
Dealing with deadbeats is sometimes beyond your control, but for your otherwise good customers, getting paid shouldn't be a hassle. And while we'd all love it if customers thought that paying bills on time was their duty, sometimes they put it off, and that puts you in a bind. Since customers aren't always as proactive as they could be, it's up to you to hold their hand and make the process radically simple for them.
The Solution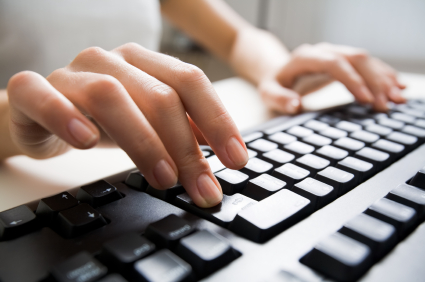 The answer: automatic recurring payments. You've likely run into this service before – subscription-based companies are more than happy to take your credit card information and offer to automatically bill you when your subscription comes due. And it's almost always presented as a benefit to the customer – you don't want to miss out if your subscription lapses! – but the real reason it exists is so that they can make sure they're getting paid on time, every time.
In addition to subscriptions, recurring payments also work for customers with regular orders, or customers with larger accounts who want a certain amount of their balance paid off every month. You can even serve less-regular customers – taking their credit card number when you sign them up means you'll always be able to collect payments, without causing any extra work for either you or them.
So all of this sounds great, and you want to get it set up. Not so fast – you might have a top-of-the-line terminal or POS system, but most of those solutions don't support automatic payments. Some other companies out there offer to help you with getting paid more easily and regularly, but their solutions don't give you all the flexibility and features you need for the other aspects of your business.
What's the solution, then? A virtual payment gateway terminal will process your cards, allow for recurring payments, and integrate with all of your systems, including POS, terminal, and your accounting or ERP system. In addition to making billing easier via automatic payments, you'll also reap the benefits of a solution that ties all of your systems together, lowers your credit card processing rates, and saves you time in all aspects of your business. Come for the recurring payments, stay for the huge time and money savings.
The Benefits
The benefits you'll see with automatic payments are obvious – instead of chasing down customers for payments, you can offer them the simplicity of automatic billing. You'll get paid on time, they'll value the convenience, and your company will be able to more easily balance the books and plan for the months ahead.
The added value doesn't end there, however. You'll save yourself the time and energy of sending out extra bills or invoices, making phone calls, and wondering if you'll get paid at all. Your customer retention will benefit greatly from the "behind the scenes" automatic billing (and therefore automatic retention). And you'll also get all the features and integration solutions that come with a virtual payment terminal. You've got nothing to lose and everything to gain.
[/fusion_text][/fusion_builder_column][/fusion_builder_row][/fusion_builder_container]