[fusion_builder_container hundred_percent="no" equal_height_columns="no" hide_on_mobile="small-visibility,medium-visibility,large-visibility" background_position="center center" background_repeat="no-repeat" fade="no" background_parallax="none" parallax_speed="0.3″ video_aspect_ratio="16:9″ video_loop="yes" video_mute="yes" overlay_opacity="0.5″ border_style="solid"][fusion_builder_row][fusion_builder_column type="1_1″ layout="1_1″ background_position="left top" background_color="" border_size="" border_color="" border_style="solid" border_position="all" spacing="yes" background_image="" background_repeat="no-repeat" padding="" margin_top="0px" margin_bottom="0px" class="" id="" animation_type="" animation_speed="0.3″ animation_direction="left" hide_on_mobile="small-visibility,medium-visibility,large-visibility" center_content="no" last="no" min_height="" hover_type="none" link=""][fusion_text]

What do you do?
Having a denied merchant account is one of the more stressful things a business owner can go through. With the glut of merchant services companies in existence, a denial can make you question your business' standing, its existence, to say nothing of the fact that cutting off an entire channel of payment for any amount of time can have a potentially crippling effect on a business.
Hopefully you're reading this from a nice, relaxed position in your office or on your couch, educating yourself for the future and not pulling your hair out looking for answers right now!  (In that case, you can also look at this companion piece about what to do to make sure you aren't denied processing service before you apply.)  Sometimes it isn't always obvious why your application was declined in the moment, however, and you need help right away.  Here are some potential reasons for a denial, paired with suggestions on how to fix the problems.
Credit History Not So Great
Your personal credit history is revealing to a potential merchant services provider, letting the provider know if you've had any trouble paying your bills.  Of course, an MSP won't want to take on a client who can be seen as a liability; even a client that brings in a good deal of profit will have significantly diminished value if they have a history of bad credit for obvious reasons.
If your credit isn't so great, you can always elect to have a different officer of your company sign your merchant account agreement – this will lessen your chances of having a denied merchant account.  Processors require that an officer of the company sign on the account; that person does not have to be the business owner, however.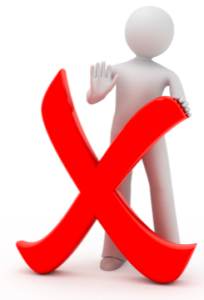 Business Type Not So Favorable
Some processors have a laundry list of business types they can't or won't associate with for various reasons, and any business on this list will be denied merchant account service.  Usually, these will be labeled as high-risk businesses, and high-risk usually refers to a higher incidence of chargebacks, although it can simply refer to the social stigma associated with the type of business – think gun dealers or adult stores.
Chargebacks occur when a customer – for one reason or another – attempts to have his credit card charge for a business' product reversed.  The process of fighting a chargeback takes time for the processor (and the processor's backing network) and it costs everyone involved if the merchant loses the battle (except the customer who initiated the chargeback), so some merchant services providers will simply refuse to do business with companies who are chargeback-prone.
If your prospective processor denies your request on grounds of being in a risky business, there are scores of processors who will cater to those who need a high-risk merchant account, sometimes even specializing in specific industries.
You're On "The List"
It's just as it sounds.  There's a big TMF (Terminated Merchant File) list processors refer to when signing on new accounts for cross-referencing – to protect themselves, of course.  You might show up on the TMF list if you had a merchant account closed on you for any reason, if you were reportedly difficult for your customers to contact, processed outside your expected sales volumes – or a number of other reasons.  You may have all the good intent in the world, but if you show up on that list, you may be denied merchant account service.
To lower the effects of being on the TMF, you don't have to do anything so special – just remember to be visible to your customers by keeping a working phone number (and having a web presence helps as well), and pay off any outstanding debts related to merchant accounts past or present.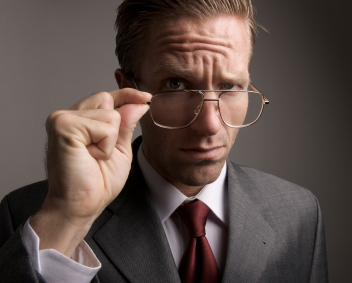 Volume Requests Look a Little Strange
This may seem curious, but seeing a high ticket price or monthly volume prediction that's far greater than the average for your industry may put a potential processor a little on edge.  High sales volumes are usually hallmarks of successful businesses, but if you run a one-location retail vitamin shop and you expect to take in $5 million in credit card volume per month, that might turn some heads; you might be pegged for a money launderer or something equally nefarious.
To alleviate concerns like these, study processing volumes and growth trends for other businesses in your industry; that will help you come up with a more realistic number to present to your processor when they ask what your expected processing volume or high ticket price might be.  You'll have a far lesser chance of being denied merchant account service.
[/fusion_text][/fusion_builder_column][/fusion_builder_row][/fusion_builder_container]