[fusion_builder_container hundred_percent="no" equal_height_columns="no" hide_on_mobile="small-visibility,medium-visibility,large-visibility" background_position="center center" background_repeat="no-repeat" fade="no" background_parallax="none" parallax_speed="0.3″ video_aspect_ratio="16:9″ video_loop="yes" video_mute="yes" overlay_opacity="0.5″ border_style="solid"][fusion_builder_row][fusion_builder_column type="1_1″ layout="1_1″ background_position="left top" background_color="" border_size="" border_color="" border_style="solid" border_position="all" spacing="yes" background_image="" background_repeat="no-repeat" padding="" margin_top="0px" margin_bottom="0px" class="" id="" animation_type="" animation_speed="0.3″ animation_direction="left" hide_on_mobile="small-visibility,medium-visibility,large-visibility" center_content="no" last="no" min_height="" hover_type="none" link=""][fusion_text]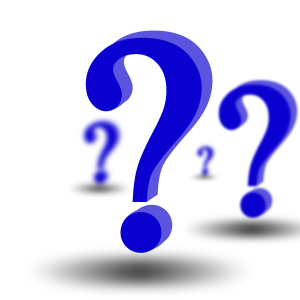 The answer may surprise you.
What's really fair?  Depends on the cards you take
One thing that I know will surprise some people is that credit cards don't have just one price to accept.  Quite the opposite, actually; there are scores of different kinds of credit cards and different pricing levels depending on information provided along with the transactions, resulting in hundreds of different possible prices for credit cards.  They're all in the range of .05%-3.5%, but, multiplied by transactions in the thousands of dollars every month, it makes a big difference whether the majority of your cards are the .05% kind or the 3.5% kind.
It also depends on your business and your procedures

The reason for the multitude of prices for credit cards is twofold.
Different kinds of businesses are charged different amounts for the same kinds of credit cards. For example, a petroleum company accepting a certain personal rewards card might receive a different cost than a hotel taking that same credit card.
Different credit cards – business-type cards and GSA cards particularly – can carry different costs based on the amount of additional information that's passed with each transaction. (This is possible through some – but not all – virtual gateways.)  Additional information includes things like a billing ZIP code, purchase order number, invoice number, and extra line item detail.  Adding this extra detail can lower the costs of some cards from almost 3% to below 2%, since card-issuers Visa and MasterCard deem transactions supplemented with this additional data harder to fabricate and thus less likely to be fraudulent.  If your processing volume is large enough, providing the extra detail can affect your bottom line dramatically.
Number two is the one to really pay attention to here.  The fact is if you're running a B2B business, your costs are always going to be higher than someone running a B2C business.  Business-type credit cards and government purchasing cards are simply always more expensive to accept.  Businesses love using those cards for their hefty rewards packages, and someone has to finance those rewards, of course.  But, keep in mind that providing extra information with your business-type transactions (if your virtual terminal is capable of accommodating it) will give you lower costs.
Is this different than what you imagined?
There's a lot that affects your pricing that the processor simply has no control over, such as the kind of business you run, the kinds of credit cards you accept, and the extra data you provide with your business-type credit card transactions.  This means you can help lower your own costs significantly if you run a B2B company.
BONUS: How to achieve those fair credit card processing rates you deserve!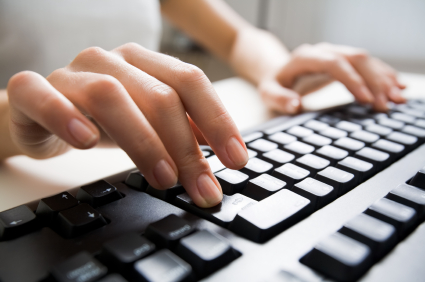 Ah, you overachiever!  Thanks for sticking around.  You now know you can affect at least some of your costs without gumming up the works too badly, just by providing a little extra information with each B2B transaction you accept.  But, how?  First, see what kind of method your business uses to accept credit cards now.
Do you use a physical terminal to key in or swipe cards, or do you use a computer-based solution?

If you use a physical terminal, you won't be able to lower your costs. You'll need some kind of computer-based solution.

If you use a computer-based solution, do you see an obvious way to enter additional line item detail for transactions?

If you do not, talk to your processor about providing you an option that will allow you to do this.
If your processor can't provide you this option, seek out one who can.
If you do have a solution that will help you lower your own costs, talk to your processor to find out exactly how to use it, so you can be sure you get the fair credit card processing rates we're talking about here.
For fair credit card processing rates, that's all there is to it
Extra data entry does require a little extra time every day, but, if you go a step further and use an integrated credit card processing solution – one that plugs directly into your accounting system – you'll earn all that time back and more by not having to manually reconcile unpaid invoices and balance your GL every day.
And, if you accept mostly consumer-type credit cards and you aren't eligible for the extra-data discounts, be happy most of your cards are below 2% anyway!  Now, get out there and start saving some cash (or make a few bucks by betting your B2B buddies you can tell them how to lower their own costs).
[/fusion_text][fusion_code]Jmx0O2lmcmFtZSBzcmM9JnF1b3Q7Ly93d3cuc2xpZGVzaGFyZS5uZXQvc2xpZGVzaG93L2VtYmVkX2NvZGUva2V5L2pCbjdkd1U5dEpRcGxhJnF1b3Q7IHdpZHRoPSZxdW90OzU5NSZxdW90OyBoZWlnaHQ9JnF1b3Q7NDg1JnF1b3Q7IGZyYW1lYm9yZGVyPSZxdW90OzAmcXVvdDsgbWFyZ2lud2lkdGg9JnF1b3Q7MCZxdW90OyBtYXJnaW5oZWlnaHQ9JnF1b3Q7MCZxdW90OyBzY3JvbGxpbmc9JnF1b3Q7bm8mcXVvdDsgc3R5bGU9JnF1b3Q7Ym9yZGVyOjFweCBzb2xpZCAjQ0NDOyBib3JkZXItd2lkdGg6MXB4OyBtYXJnaW4tYm90dG9tOjVweDsgbWF4LXdpZHRoOiAxMDAlOyZxdW90OyBhbGxvd2Z1bGxzY3JlZW4mZ3Q7ICZsdDsvaWZyYW1lJmd0OyAmbHQ7ZGl2IHN0eWxlPSZxdW90O21hcmdpbi1ib3R0b206NXB4JnF1b3Q7Jmd0OyAmbHQ7c3Ryb25nJmd0OyAmbHQ7YSBocmVmPSZxdW90Oy8vd3d3LnNsaWRlc2hhcmUubmV0L0pvaG5TbWl0aDExOTEvY3JlZGl0LWNhcmQtcHJvY2Vzc2luZy0xMDEtaG93LXRvLWNob29zZS10aGUtcmlnaHQtcHJpY2luZy1zdHJ1Y3R1cmUtNzYwMzEwMjkmcXVvdDsgdGl0bGU9JnF1b3Q7Q3JlZGl0IENhcmQgUHJvY2Vzc2luZyAxMDE6IEhvdyB0byBDaG9vc2UgdGhlIFJpZ2h0IFByaWNpbmcgU3RydWN0dXJlJnF1b3Q7IHRhcmdldD0mcXVvdDtfYmxhbmsmcXVvdDsmZ3Q7Q3JlZGl0IENhcmQgUHJvY2Vzc2luZyAxMDE6IEhvdyB0byBDaG9vc2UgdGhlIFJpZ2h0IFByaWNpbmcgU3RydWN0dXJlJmx0Oy9hJmd0OyAmbHQ7L3N0cm9uZyZndDsgZnJvbSAmbHQ7c3Ryb25nJmd0OyZsdDthIHRhcmdldD0mcXVvdDtfYmxhbmsmcXVvdDsgaHJlZj0mcXVvdDtodHRwczovL3d3dy5zbGlkZXNoYXJlLm5ldC9Kb2huU21pdGgxMTkxJnF1b3Q7Jmd0O0NlbnR1cnkgQnVzaW5lc3MgU29sdXRpb25zJmx0Oy9hJmd0OyZsdDsvc3Ryb25nJmd0OyAmbHQ7L2RpdiZndDs=[/fusion_code][/fusion_builder_column][/fusion_builder_row][/fusion_builder_container]