Founded in 1996, Authorize.net is one of the most popular payment gateways on the market, with over 440,000 clients using their services every month. Many merchant account providers partner with Authorize.net to enable processing for their merchants. If you process payments online, it's possible that you're using Authorize.net as your payment gateway.
But if you haven't looked into other options, you may not be getting the best deal possible. Authorize.net provides great service to its customers—but what if you could get more?
EBizCharge, our proprietary payment gateway, gives you better functionality, more efficiency, and lower processing costs. Best of all, it's an all-in-one processing solution—we're the merchant account provider, processor, developer, and support. All under one roof, with support available 24/7.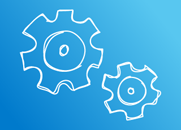 Better functionality
EBizCharge is a user-friendly payment gateway built for merchants. With EBizCharge, you can:
Search through an unlimited batch history
View real-time batches
View detailed transaction information
Issue credits and voids
Immediately release funds when issuing refunds
Save multiple credit cards for each customer
Generate customizable reports
In addition to online payments, the EBizCharge payment gateway allows you to: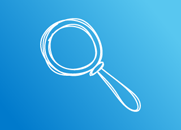 Search functionality
EBizCharge's search functionality is where it truly shines. Search through your unlimited batch history using over 45 different search criteria, including the last four digits of a card, time period, dollar amount, customer name, and more. Create customizable reports with the option to print, email, or create a PDF or Excel document. With EBizCharge, you can take control of your transactions and glean valuable insights from reports.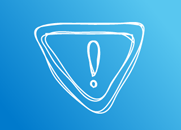 Fraud prevention modules
EBizCharge guards against fraud using fraud prevention features built on a module stack design. Merchants can choose which modules they want to use and which ones they don't, depending on their unique security needs. Our modules include features like duplicate transaction control, block by country, block by IP address, and many more. We're always adding new fraud modules to the EBizCharge payment gateway to keep our merchants up to date with the latest fraud security.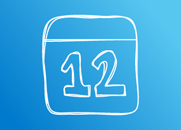 Next-day funding
EBizCharge features next-day funding for most transactions. We know how frustrating it can be to wait for payment to hit your bank account, so we offer next-day funding on most transactions.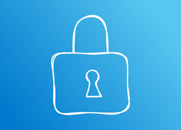 Security
EBizCharge is at the forefront of data security. Our payment gateway is fully PCI compliant and uses tokenization and encryption to protect cardholder data. It's also cloud-based, meaning that sensitive information is stored off-site on secure servers, and our merchants don't have to worry about securing their private servers.
We also offer a free chargeback management service. When we notice a chargeback on your account, we'll alert you and then walk you through the complex chargeback process. Merchants using EBizCharge can relax knowing our team is always looking out for them.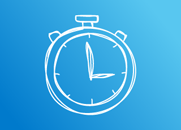 More efficiency
Native credit card processing integrations
To use Authorize.net, merchants have to log in to the gateway to process cards online, then go back into their accounting software to reconcile payments. But what if you could eliminate that step entirely?
EBizCharge integrates with leading accounting and ERP programs (including Sage, SAP, QuickBooks, Acumatica, and more) and allows you to accept credit card payments directly in your accounting software.
This is a native integration, so there's no more back and forth between your browser and your accounting software to process and reconcile payments. Simply process payments with the EBizCharge module inside your accounting software, and the module will automatically post payments to invoices and update your accounts receivable and general ledger. No more double data entry, switching between programs, or hours spent reconciling payments. EBizCharge streamlines your workflow and automates the payment process so you can focus on what truly matters—your core business.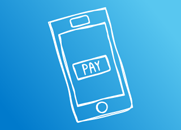 Online customer invoice payment portal
Merchants can also save time with EBizCharge Connect, our online customer invoice payment portal that simplifies the collections process.
With EBizCharge Connect, customers log in to a secure online portal to pay off outstanding invoices from any internet-connected device. Whether they're on the go or in the office, customers can make full or partial payments when it's convenient for them. Once payment is made, EBizCharge Connect syncs back to your accounting software and posts payments to invoices. You can even set up automatic payment reminders—emails sent to customers reminding them to pay—so you don't have to manually contact clients and ask them to pay.
No more time spent contacting clients or arranging times for payment. EBizCharge Connect makes it easy and convenient for customers to pay and removes the burden of collections from you.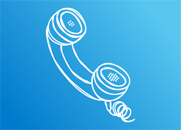 One point of contact
If you use Authorize.net, then you probably have two points of contact—your payment gateway and your processor. If something goes wrong with your processing, you may have to contact both in order to solve the issue. You could waste hours trying to get help.
With EBizCharge, you have one phone number, one customer support team, and zero hassle. Our phone wait times are typically under one minute, so you can call in, get support, and get on with your day.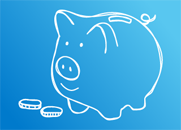 Lower processing costs
All-in-one solution
In most cases, Authorize.net does not provide merchant accounts to customers. They only control the price of using their gateway and have no control over processing costs.
Because EBizCharge is an all-in-one solution—we're the gateway, processor, and native integration—we can work with you to offer the lowest processing costs possible.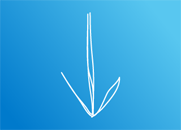 Reduced interchange fees
Because our native integrations work directly with our payment gateway, we can guarantee cost savings for our merchants. Our native integrations effectively lower processing costs by reducing interchange fees with every transaction, saving you money every month.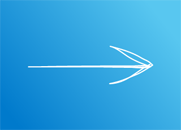 Simple flat rate pricing options
In addition, we offer simple flat rate pricing options that take the guesswork out of your monthly statements. If you want to know what your processing costs will be ahead of time, choose our flat rate plan.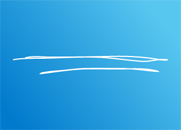 The bottom line
The EBizCharge payment gateway gives you better functionality, more efficiency, and lower processing costs.
With a team of in-house developers, we're constantly innovating and improving to give our customers the latest technology in payment gateways and native integrations. We're on your side with 24/7 support, chargeback management, and relationship managers who will assist you over the life of your account. We don't require contracts, so you can cancel anytime you want.
Don't stick with Authorize.net just because it was the first option. For more features, increased efficiency, and reduced processing costs, choose EBizCharge for your all-in-one processing solution.